Group offloads care management specialist to Atrys Health.
A pivot from 'provider' to 'partner' in Telefónica's healthcare strategy.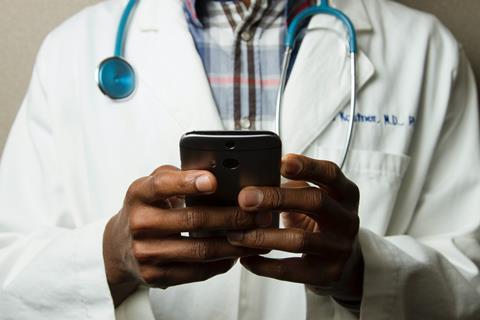 Telefónica sold its chronic care management business AxisMed to Atrys Health, the Brazilian medical services provider, in a deal worth BRL 10m (€1.6m/£1.36m).
For Telefónica, it appears further evidence of a renewed vision to build on OpCo partnerships with healthcare providers, pulling back from a foray into being the service provider itself.
AxisMed provides solutions including healthcare and orientation programmes, a 24/7 telemedicine clinic, and AxisHealth, an app offering direct access to specialists and coaches. It uses a business intelligence platform to provide clinical insight, focusing on the promotion of better personal healthcare. Telefónica Digital first purchased a controlling stake in AxisMed in 2012 with ambitions to develop an end-to-end proposition for the Brazilian e-health sector, marketed to Telefónica|Vivo customers. It picked up the remaining 50% stake in 2016 (Telefónicawatch, #74, #87 and #107).
AxisMed pivot
It is not clear what the Group plans to do next in the e-health sector.
Telefónicawatch reported recently on the relative quiet around the Group's healthcare drive, and the healthcare vertical has apparently faded as a key market for the Group's services beyond connectivity, with the AxisMed offload perhaps the best evidence of that so far. Digital health appears to have been relegated to a use-case for the telco's numerous 5G research and development projects, many of which name telemedicine as a potential beneficiary of improved connectivity (Telefónicawatch, #145 and passim).
In Brazil, Vivo now looks to be focusing on its Vivo Telemedicina proposition. Chief Executive Christian Gebara flagged an expansion of Vivo's healthcare initiative last month, claiming it will be "moving forward", though no further details have yet been revealed on what this will entail.
AxisMed is another addition to Atrys Health's growing portfolio of medical services specialists, added as part of what is becoming a mergers and acquisitions spree in Latin America. In July 2020, ITMS, a Chilean tele-radiology specialist, was picked up for €23.1m. Atrys Health claimed the purchase turned it into "one of the four largest companies in its sector, worldwide", thanks to an ITMS presence in Brazil, Chile, Colombia, and Peru. Further acquisitions are expected in both Latin America and Spain.

Joseph Purnell is a Staff Reporter for TelcoTitans, contributing telecoms news analysis since 2019 as part of the TelcoTitans Editorial team.