Operator comes out of trial phase with creation of new international platform.
Number of clients said to already be in pipeline, with UK-based drone control specialist one active user.
Speciality in security-oriented use-cases emphasised.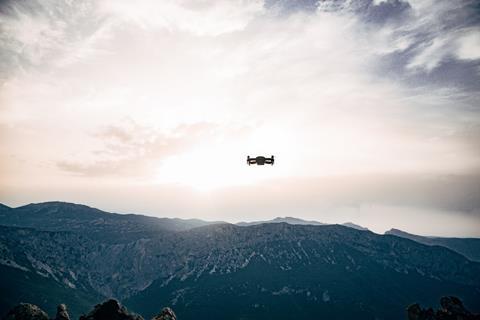 Telefónica flagged the establishment of a new "automated drone management platform" as part of a commercial expansion around drone security capabilities.
The platform was presented at a Telefónica showcase event, entitled "Drones, The Future of Security" and held in collaboration with Spain's Agencia Estatal de Seguridad (Agency for Aviation Safety), Ministerio del Interior (Ministry of Interior — MoI), and other state agencies.
It will offer enterprise customers access to drone-based fleet and asset management functionality, backed by artificial intelligence, sensors, tracking, and "video surveillance" technologies. According to Telefónica, it will provide players with oversight and real-time monitoring at "any geographical point on the planet".
The announcement presented a number of use-cases around monitoring of critical infrastructure, while newspaper El Mundo flagged protection of airport runways as an area Telefónica will look to address (raising the often-cited example of Gatwick Airport's prolonged, drone-related disruption in late-2018).
El Mundo indicated Telefónica will target clients in both Europe and Latin America, including domestic public bodies such as the MoI.
London-born autonomous application developer Unmanned Life — a Wayra UK-backed startup (Telefónicawatch, #149) — is already implementing the platform as a means of "emergency management and control" on an as-yet-undisclosed project in Austria. The startup was presented as Telefónica's "technology partner" on the management platform.
The new security-related service offering expands the threat detection and response portfolio of the Telefónica Cybersecurity Tech unit within Telefónica Tech (Telefónicawatch, #144).
The platform's creation appears to be premised on new, relaxed European Union (EU) drone legislation which, as of 31 December 2020, removed a number of "legal loopholes" across member states. The new EU rules purport to open up the possibility of conducting drone flights in what were previously 'prohibited zones', and streamline the regulatory approval process.
Getting real
Telefónica 's activity around drone tech has up to this point been largely trial-oriented, and the launch of the new platform suggests it is ready for a more concerted go-to-market play. Two examples of past projects involving Telefónica include a drone surveillance system pilot at the port of Málaga as part of the Spanish Ministry of Economic Affairs and Digital Transformation's 5G use-case exploration programme, and collaboration with research institutions on the development of drone-tech capable of detecting, and thus helping prevent, forest fires (Telefónicawatch, #136 and #146).

Sam Patterson is a Staff Reporter for TelcoTitans, contributing telecoms news analysis since September 2020 as part of the TelcoTitans Editorial team.