Telefónica Deutschland (O2 Germany) introduced a new SIM card carrier that is half the size of the previous iteration, in a move expected to save 30 tonnes of plastic waste per year and reduce transport costs.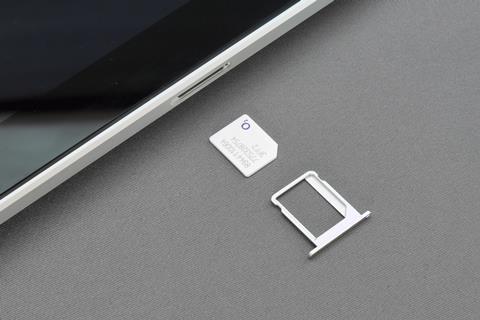 The new half-SIM carrier, which houses micro and nano-SIM cards and is available across O2 Germany's footprint of retail stores, will "gradually" be rolled out to the operating business's other brands and sales channels by 2021.
As part of Telefónica's Responsible Business Plan 2020, Telefónica Deutschland is targeting a reduction in energy consumption and CO2 emissions of 11% by 2020 compared with 2015 levels.
Telefónica added that it is anticipating further plastic savings through the rising adoption of embedded SIM (eSIM), which replace the physical SIM card with a programmable chip. The Group is supporting eSIM as an important flexible tool that is increasing the commercial appeal of machine to-machine (M2M) solutions (Telefónicawatch, #95, #104, #119, #131, and #134).