Group's key business engines report a mixed set of results, but with signs of recovery emerging over the course of Q2.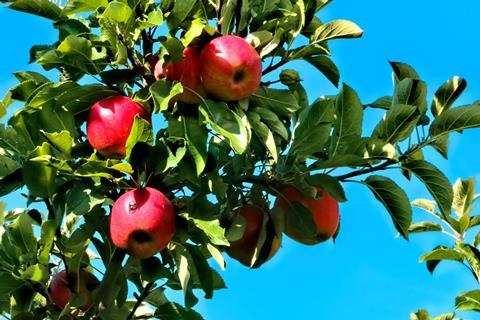 While Telefónica Group's financial performance in the quarter to 30 June 2020 (Q2 FY20) was severely impacted by the coronavirus pandemic, it also reinforced the Group's decision to tighten focus on its four major markets of Brazil, Germany, Spain and the UK. Although these operating businesses (OBs) still faced challenging conditions, Telefónica was able to point to some signs that the underlying businesses remain robust.
Telefónica is upbeat on the strength of its commercial propositions in these main markets. The O2 Free unlimited data offering in Germany, is said to be proving a growing success, and O2 is also thriving as a brand in Spain where its no‑frills convergent offering saw subscriptions treble in Q2. Meanwhile, the strength of Telefónica UK's (O2 UK) reputation was highlighted with churn reportedly at market‑leading levels.
Low churn was a theme across core markets, evidently helped by government mandated freezes on migration in Spain, and shops being closed across much of Europe.
With bricks and mortar out of bounds, Telefónica|Vivo in Brazil saw hope in digital channels. Telefónica Deutschland (O2 Germany) also highlighted the effectiveness of its online channel in bolstering handset sales.
The German and UK operating businesses managed to keep handset sales buoyant during lockdown, with 14% and 10% associated revenue growth recorded by the OBs, respectively, resulting in €750bn in collective revenue. Telefónica España (Movistar), although not a major source of handset income, saw its revenue in this space fall by half, to €44m.
Brazil faced different problems to the European core markets, and Vivo's performance, exacerbated by foreign exchange weakness, was more in line with its Hispanoamérica siblings (see below). Demand for contracted mobile services and handsets nosedived, but the OB pointed to returning demand in May 2020 and June 2020 as indicators it would soon recover its altitude.
The theme of the quarter beginning in freefall and ending with recovery was also reiterated by European OBs. O2 UK trumpeted winning the race to open all stores in a safety‑compliant manner ahead of rivals in June 2020, with footfall now largely back to normal levels. In Spain, gradually building momentum enabled Movistar to report modest net adds for broadband, contract mobile, and pay‑TV services. O2 Germany acknowledged it has not yet reached 'business as usual', but is on the mend, and remains confident in the gradual recovery of its mobile business.
Progress through the pain in building next‑generation infrastructure was noted, although with mixed results. As capital expenditure projects were triaged in Spain (see separate report), fibre rollout pace slowed, to just over half the levels seen in preceding quarters. O2 UK claimed to be ahead of schedule in its 5G rollout, but O2 Germany saw its 4G upgrade programme interrupted by supply chain problems (see separate report). In Brazil, the adoption of new models to accelerate fibre deployment was heralded, and the progress of the Group in maintaining installations in the face of the pandemic was talked up as the full‑fibre footprint grew by more than a third year‑on‑year, with Q2 seeing the largest increase in numbers of the past 18 months. The country may also be on the verge of seeing the advent of a neutral fibre wholesaler as Telxius expands its remit (see separate report).
Q2 FY19
Q2 FY20
Change
Telefónica operating performance breakdown by segment, Q2 FY20

Clear fault-line between Europe and LatAm on strength of the COVID‑19 hit.
Germany bucking the trend in a period of Group decline.

Source: Telefónica.
Revenue

€12,142m

€10,340m

-14.8%

Core Markets

€9,167m

€8,189m

-10.7%

Spain

€3,194m

€3,028m

-5.2%

Brazil

€2,467m

€1,739m

-29.5%

Germany

€1,785m

€1,790m

0.3%

UK

€1,720m

€1,632m

-5.2%

Hispam

€2,612m

€1,881m

-28.0%

Infra

€216m

€208m

-3.5%

OIBDA

€4,438m

€3,315m

-25.3%

Core Markets

€3,457m

€2,986m

-13.6%

Spain

€1,329m

€1,211m

-8.9%

Brazil

€1,001m

€716m

-28.5%

Germany

€578m

€563m

-2.7%

UK

€548m

€496m

-9.5%

Hispam

€703m

€361m

-48.6%

Infra

€124m

€133m

7.2%
Telefónica Q2 FY20
1

2

3

4

5

6

Currently reading

Telefónica core markets: glimmers of a return to normality

7