Group keen to intensify focus on green commitments through vendor engagement.
ESaaS-based partnership with Vertiv highlighted.
Major suppliers enrolled in operator's emission benchmark scheme, as cutting Scope 3 emissions moves up agenda.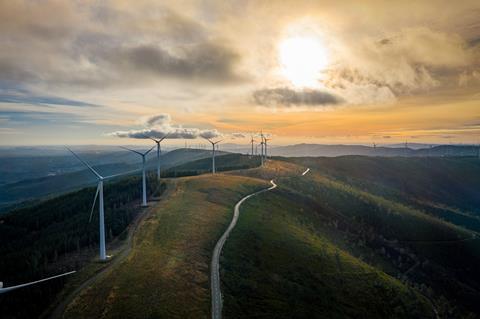 Nilmar Seccomandi David, Head of Network & Systems Infrastructure at Telefónica, highlighted plans to expand collaboration with vendors on energy savings initiatives, as he outlined ways the telco is working towards a more sustainable business model.
Speaking during a recent streamed event hosted by consultancy STL Partners, Seccomandi said the operator has consistently strived to "involve" vendors as "part of our climate change team", and was "every single day… discussing better ways to practice energy efficiency and involve everyone".
Seccomandi then sought to highlight how "specialist vendors" have helped Telefónica reduce energy consumption by about "81%" per unit of traffic since 2015. This has been the result of its "global energy efficiency programme", which "implements as many (energy efficiency) projects as possible", he said. Seccomandi framed an "energy-savings-as-a-service" (ESaaS) agreement with critical infrastructure equipment specialist Vertiv as an example of the kind of project the Group is pursuing.
"Companies like Vertiv help us find new innovative ways to be more efficient."

Seccomandi.
Under a 2018 contract (Telefónicawatch, #125), Vertiv has provided ESaaS solutions — including temperature monitoring and water-cooling equipment — to a number of Telefónica's businesses in Europe and Latin America, enabling the Group to operate core and access infrastructure more efficiently.
Under the guise of ESaaS, Vertiv covers the costs of installation, then "implements, operates, and maintains" the equipment, and, in return, receives a share of the energy savings it achieves over a ten-year period. With the deal, no additional demands are placed on Telefónica capital expenditure (capex). In 2019, the vendor received the "Best Energy Efficiency Solution" award at the operator's Global Energy and Climate Change Workshop event after the installation of an ESaaS cooling system at a Colombian data centre in Funza, near Bogotá, purportedly resulted in 40% energy savings. Seccomandi said a substantial saving has also been achieved by Vertiv at Telefónica's Concepción data centre in Madrid, Spain.
ESaaS, widely referred to as "efficiency-as-a-service" (EaaS), is a market in which telcos also "see an opportunity" to become key players (as well as early adopters), according to a research paper by consultancy Deloitte. ESaaS enabler Redaptive, for example, is known to have already partnered with AT&T in deploying pay-for-performance EaaS solutions to more than 600 "commercial buildings" across the USA, for which the latter provides Internet of Things connectivity to monitor real-time energy consumption. Deloitte speculated that telcos could one day be at the heart of the ESaaS market — which data analyst Navigant forecasts will be worth US$221bn (£158bn) in 2026 — because of their "existing relationships with customers, and their capabilities in data collection and processing". Other known EaaS enablers include Capgemini, Citizen Energy, and Metrus Energy.
As many "as possible"
Telefónica claims to have invested in a total of 173 "global" energy saving initiatives over the course of 2020, encompassing the deployment of more energy-efficient network technology; shuttering legacy networks; the use of "free cooling" (again, via engagement with — albeit undisclosed — energy service companies); and the "renovation" of heating, ventilation, and air-conditioning equipment across cell sites,"networks and offices". In total, these measures saved 44,000 tonnes of CO2, the telco estimates.
Another kind of vendor-enabled energy saving project Seccomandi highlighted is the Group's ten-year power purchase agreement (PPA) with sustainable solutions vendor Acciona in Spain (through which TelefónicaEspaña procures a yearly supply of 100 gigawatt-hours of energy from renewable sources — Telefónicawatch, #144).
He said PPAs — previously flagged as an "action area" to achieve carbon emission reduction targets (Telefónicawatch, #117) — are a means by which the Group is itself "innovating" to make money go further, and in doing so is sharing "best experiences" with every area of the business (including its supply chain).
Supply chain majors now in spotlight as Group expands focus onto huge Scope 3 challenge
As outlined by Seccomandi, Telefónica aims to work with its supplier base to reduce Scope 3 (indirect) carbon emissions by 39% per euro purchased by 2025 (compared with a 2016 baseline), and help it go net-zero by 2040.
These ambitions sit alongside several other key energy savings targets, including:
Reducing energy consumption per unit of data traffic by 90% across 2015–2025.
Cutting Scope 1 (direct) and Scope 2 (purchased energy) emissions by 90% across the Group's "main markets", and by 70% "globally" by 2025 (against 2015 baselines).
Becoming a net-zero carbon emissions business across the "main markets" by 2025, and in Hispam territories by 2040.
Continuing to procure 100% renewable energy across the "main markets" and achieve this across Hispam by 2030.
A short note in Telefónica's latest Annual Report, for the fiscal year to 31 December 2020 (FY20),said that its "most important suppliers" accounted for 56% of Telefónica's Scope 3 footprint during the twelve months. Over the last two FYs, they have been enrolled by the Group into a Supplier Engagement Programme (SEP) to benchmark emission reduction targets and "increase their level of ambition". SEP also encourages members to commit to the RE100 scheme, a cross-border business initiative aiming to accelerate the transition to 100% renewable energy.
Like Telefónica, Vodafone Procurement Company and BT Procurement have developed a benchmarking system to measure the progress of vendors' carbon emission reduction efforts. The latter is now calling on "all" suppliers to set net-zero targets (BTwatch, #322).
Telefónica, moreover, recently sought to flag its listing in the CDP ClimateA-LIST for the seventh consecutive year. CDP, an international non-profit organisation, ranks companies based on the effectiveness of their strategy in addressing climate change. Of particular scrutiny in the organisation's 2020 report were steps taken to cut Scope 3 emissions. These, according to the CDP, are "on average 11.4 times higher than operational emissions".
European operators: emissions reduction target comparison
Scope 1: Emissions from sources that are owned/controlled by an organisation.
Scope 2: Emissions from the consumption of purchased energy.
Scope 3: Emissions resulting from activities in which an organisation is engaged, but derived from non-owned/controlled sources.
Operator
Headline targets (selected)
CDP rating
Sources: Companies; TelcoTitans.

BT

Cut Scope 1 and 2 emissions by 87% (2017–2030).
Achieve a 29%-cut in Scope 3 emissions (2017–2030).
Go carbon neutral by 2045.

A.

Deutsche Telekom

Reduce Scope 1 and 2 emissions by 90% (2017–2030).
Trim Scope 3 emissions by 25%-per-customer by (2017–2030).

A.

Orange

Become net-zero emissions business by 2040.
Source 50% of electricity from renewable energy sources by 2025.

B.

Telecom Italia

Exact targets not clear, but overarching goal is to become carbon neutral by 2030.

A.

Vodafone

Purchase 100% electricity from renewable energy sources by 2025 (and across European footprint by July 2021).
Cut emissions by 50% (2017–2025).
Become net-zero business "no later than 2050".

A.

Sam Patterson is a Staff Reporter for TelcoTitans, contributing telecoms news analysis since September 2020 as part of the TelcoTitans Editorial team.