Communications director Sergio Sánchez reportedly added to board at former Telefónica investment Indra Sistemas.
News follows a 10% increase in the Spanish government's shareholding in the company and adds to apparent power struggle in the boardroom.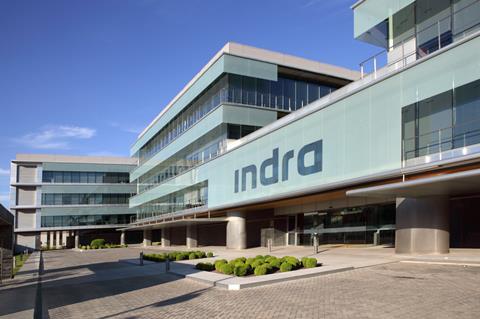 The Spanish government has turned to Telefónica expertise to support its bid for more control at former Telefónica investment Indra Sistemas.
The state, via the sovereign wealth fund SEPI, announced plans to increase its stake in the technology and consulting company to 28%, news which was followed by the installation of former national security and Telefónica executive Sergio Sánchez to lead communications.
Sánchez was Director of Communications at Spain's National Intelligence Centre (CNI) before he moved to Telefónica in 2019 to lead business intelligence under Miguel Sánchez, Global Director of Security & Intelligence at the Group.
In his Indra role, he will replace Director of Communications, Brand & Corporate Social Responsibility Juan José Berganza. Berganza has not confirmed his departure.
The market responded with a 10% drop in Indra share price. It remained 6.5% down the morning after, but has since bounced to 8% up on the €9.40 (£7.86) price before the announcement was made.
A political appointment
The Spanish government has been open about its interest in Indra, a company which it sees as strategically important to national digitalisation in the security and defence sectors. In its announcement of the stake increase, which will see its holding jump nearly 10% from 18.75%, SEPI highlighted Indra's joint leadership of the Future Combat Air System (FCAS), Europe's flagship "next generation" military technology system built together with Airbus, Dassault Aviation, and Thales.
The Sánchez appointment was made amidst reports of an internal power struggle at Indra, where Marc Murtra (the Non-Executive Chairman with SEPI sympathies) appears to be attempting to remould management structure, and overruling co-Chief Executives Ignacio Mataix and Cristina Ruiz in the process. El Independiente noted that although Murtra does not have decision-making power, the state does hold significant influence in the boardroom thanks to board members Antonio Cuevas and Miguel Sebastián (both former Ministers) and the addition of Sánchez in the communications and relations department.
SEPI is already Indra's largest shareholder, with Fidelity Management Research (9.8%) in tow. Other large stakeholders include SAPA (5.0%), Norges Bank (3.6%), Corporación Financiera Alba (3.2%), T.Rowe Price (3.1%), and Santander Asset Management (3.1%).
Telefónica plays its part
It appears that the combination of experience at Telefónica and in the public sector was deemed valuable to decision-makers at Indra, as Sánchez reportedly beat fellow Group alumnus and civil servant Juan Emilio Maíllo to the role.
Maíllo is currently Director of Public Affairs & Institutional Relations at Telefónica España. He spent a year as Communications Director in Spain's Ministry of Economic Affairs & Digital Transformation, giving him experience across both public and private sector relations, a trait shared by Sánchez. He was approached by Indra but the talks were unsuccessful, according to Espacio Dircom.
Telefónica's relationship with Indra is storied. The IT consultancy has previously supported Telefónica systems, including early cloud infrastructure, and the pair have partnered on external ICT projects in both Spain and Latin America (Telefónicawatch, #74, #96, and #126). The operator acquired a 3.16% stake in Indra in 2015, and indicated an intention to extend that stake beyond 10% in partnership with bank La Caixa at the time. By late-2016, however, that decision was reversed and the Group began lowering its holding in the business (Telefónicawatch, #94, #96, and #111).

Joseph Purnell is a Staff Reporter for TelcoTitans, contributing telecoms news analysis since 2019 as part of the TelcoTitans Editorial team.