Spanish media group reportedly interested in buying part of Movistar Plus+.
Move pits Atresmedia against Vivendi, which is also seeking to build up Spanish media assets.
Telefónica taking advice as pressure mounts on pay‑TV business in Spain.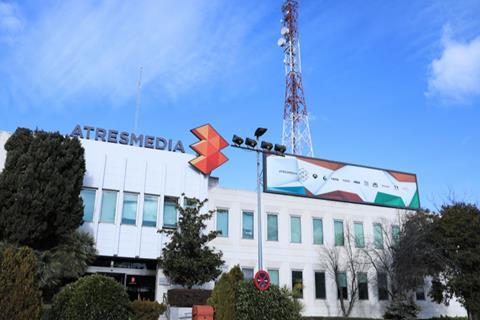 With Telefónica looking to bring a new strategic partner into pay‑TV platform Movistar Plus+, media reports indicate the process may develop into a potentially politically tasty head‑to‑head between two organisations with existing Group links: Spain's Atresmedia Corporación and France's Vivendi.
La Información reports that Planeta‑controlled Atresmedia — already Telefónica's co‑parent in Spanish‑language original content joint venture Buendía Estudios — has "burst" into the contest and could challenge Vivendi, which also has designs on a closer relationship with the Group.
Citing "knowledgeable sources", the newspaper says Atresmedia is studying how its participation in Telefónica's pay‑TV assets would be structured and how shares would be distributed.
It also noted that an Atresmedia–Telefónica tie‑up would keep "within Spanish borders the management of what is today the largest pay television platform in the country". This could be significant, considering ongoing Spanish government sensitivity over foreign takeovers of certain domestic assets (Telefónicawatch, #160).
Atresmedia teamed up with Telefónica on the Buendía Estudios JV in 2019, creating a production house focused on producing Spanish‑language original content for Hispanic markets, and both competing and seeking commercial deals with the likes of Amazon, Disney, HBO, and Netflix (Telefónicawatch, #138, #141, #143, and #144). The tie‑up was eventually completed in 2020, after securing EC approval.
Prisa politics
Vivendi's interest in Movistar Plus+ came to light with a report in El Independiente, which suggests it is exploring either the purchase of a direct stake in the business or indirect participation through Spanish media company Prisa.
The French group — and Telecom Italia's largest shareholder — acquired a small, 1% stake in Telefónica during 2021, and has indicated it is seeking to build up a strategic partnership with the operator that bridges media–telecoms (Telefónicawatch, #156).
It is also said to be looking to raise its influence in Spanish‑language markets and to regard Prisa as a vehicle to realise these ambitions in Spain's television sector. Vivendi has in recent months built up its stake in Prisa to 9.9% — exceeding Telefónica's own 9.4% holding — and is reportedly now seeking permission from Spanish authorities to increase its stake to 29.9%, upping its influence over Prisa's strategy significantly.
At the same time, Prisa has been the subject of an ongoing politicised shareholder battle for control, and there are suggestions that its management is ill‑disposed to such a move as it continues to implement a new strategic plan and organisational structure for its business (Telefónicawatch, #150).
Spanish government approval of the Vivendi plan to raise its Prisa stake would be important in enabling Vivendi to take an interest in Movistar Plus+ without another round of political scrutiny. With communications and media ownership deemed a matter of strategic significance for the country, a direct move by Vivendi to acquire a stake of more than 10% (or invest more than €500m) in any Spanish pay‑TV venture would also require state clearance. However, should Vivendi successfully bolster its position in Prisa, and secure sufficient support from other stakeholders (such as an amenable Telefónica) it may be able to enter a Movistar Plus+ joint venture without being at the mercy of the authorities for a second time. Nevertheless, considering the uncertainties that the Spanish rules on corporate ownership are currently causing for foreign investment, it may be the case that Spanish‑controlled Atresmedia will remain best placed for any near‑term deal.
Leaving that aside, a successful bid by Vivendi would add yet another chapter to the convoluted back story of Movistar Plus+ and to‑and‑froing in the battle for control of the business. Telefónica's expansion of Movistar Plus+ has been built on the 2014–2015 buyout of Distribuidora de Televisión Digital (DTS), operator of the Canal+ pay‑TV platform, which saw the Group acquire the 78% of the business it did not already own. These shares came from Prisa, then DTS's majority owner, and the Group's fellow minority shareholder Mediaset España. Telefónica had intermittently been linked with a move to take — or increase — control of the business over the previous few years, and briefly contemplated a joint bid with Vivendi in the late‑2000s. Prisa acquired control of Digital+, the precursor to Canal+, with its takeover of (then part‑Telefónica-owned) Sogecable in 2008 (Telefónicawatch, 2008.04–05, 2008.11–12, 2009.08, and #98).
Sharing the control
The speculation follows on from reports in early‑February that the Group is on the hunt for an industrial partner for the Spanish pay‑TV business, following recent contraction in its user base and a large outlay on the latest round of La Liga broadcasting rights (Telefónicawatch, #160).
El Confidencial has reported that Telefónica is working with McKinsey & Co. and the Boston Consulting Group to evaluate options in the space. The suggestions are that a stake in the business unit that oversees the Movistar Plus+ platform, sports broadcast rights, and the operator's content production interests could be on the block.
At 30 September 2021, Telefónica reported 3.76 million pay‑TV subscribers in Spain, compared with more than four million a year previously. El Confidencial said Telefónica conceded that it has been analysing its Movistar Plus+ options for months in light of the lost revenue from waning subscriber numbers, while also noting that Movistar Plus+ is being deprived of a further source of income following the 2021 implementation of stricter laws on sports betting advertisements.
Telefónica Audiovisual is apparently planning to convene a meeting of the board in mid‑February to discuss the consultancy reports, as well as wider industry trends such as BT Group's recent entrance into exclusive discussions with Discovery over a merger of their respective sports and entertainment assets in the UK.