Spanish operating business said to be inspecting 3.5 million poles and replacing those in poor condition.
New unit created within operations and networks division to oversee external plant maintenance.
Crédit Agricole Assurance's Predica unit said to have entered bidding for minority stake in Spanish FibreCo.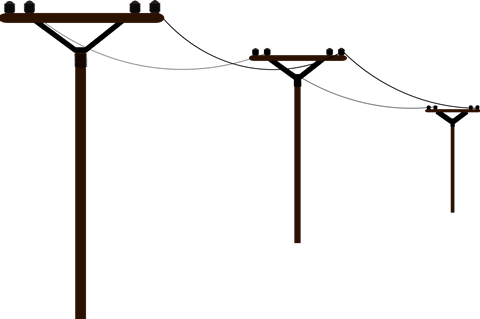 Telefónica España reportedly implemented an exhaustive maintenance programme for its network of telephone poles throughout Spain, and is said to have created a new management unit within its operations and networks division to oversee external plant supervision and maintenance including poles.
According to Spanish news site El País, the Spanish operating business currently has more than 3.5 million poles, and its intention is to review and repair about one million poles per year from 2021 through to 2023. No details about the potential cost of the programme were provided, and Telefónica did not respond to a request for comment before publication.
In its financial statements for FY21, the operator said it had invested €1.155bn (£997m) in property, plant, and equipment in Spain, compared with €1.135bn in FY20.
The El País report indicated that Telefónica's Central Health and Safety Committee was responsible for creating the unit tasked with external plant maintenance. The aim is to inspect each pole, mark all those that are deemed to be in poor condition with a red disc, and eventually replace them.
Approximately 50,000 poles were said to have been replaced in 2021. In addition, Telefónica has approved for use a new type of pole made of fibreglass that is more resistant to weather conditions than traditional wooden poles.
Notably, the operator is also making use of its fibre network rollout programme to replace poles that have significantly deteriorated. Telefónica's full-fibre footprint currently passes 27.2 million premises, with about 29% penetration on its network.
Furthermore, the plant maintenance and repair unit is reportedly handling issues related to the dismantling of the copper network. Telefónica anticipates the closure of all copper plants by the end of 2025.
Conduits and poles underpin the operator's physical network and form an essential part of its infrastructure. In January 2022, Spanish regulator Comisión Nacional de los Mercados y la Competencia (CNMC) furnished Telefónica España with the tools to tackle what it described as the "irregular occupation" of the conduits and poles.
Telefónica Infra, the Group's infrastructure division, is currently in the process of selling a minority stake in a new FiberCo targeting regional and rural parts of Spain. A report by Expansión said that Predica, a life insurance unit of Crédit Agricole Assurances, recently entered the bidding process in a consortium with Vauban Infrastructure Partners. Other bidders are said to include German insurance group Allianz, Canadian investment group CDPQ, US investor KKR, and Dutch pension fund PGGM.

Anne Morris is a freelance journalist, editor and translator. She has been working as a reporter and news analyst for TelcoTitans since 2016.