Ten sites are to be opened in the next two years, focused on enabling edge services across Spain.
Telefonica's data centre partners may be waiting in wings to fuel further investment.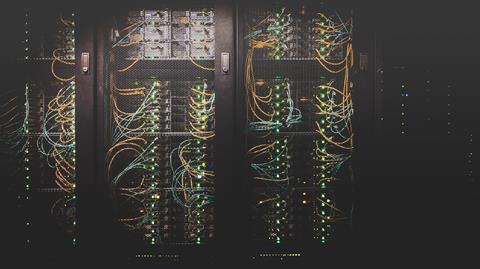 Telefónica plans to open ten data centres in Spain by 2022, according to Vozpópuli.
Three of the data centres have already opened — in Barcelona, Madrid, and Seville — and a fourth in Bilbao is due to become operational soon, according to Vozpópuli's sources. The locations of the other six have not been confirmed.
Reports suggest that the centres will be used to offer improved edge computing capacity, in another indication that Telefónica is readying its infrastructure for edge services expansion.
Recent months have seen Telefónica Tech tie with Google to develop mobile edge computing solutions for Spain, and expand a strategic partnership with Microsoft to deliver cloud services in the country (Telefónicawatch, #142 and #144). Telefónica also recently began trials of Telco Edge Cloud with fellow telco Deutsche Telekom. The platform initiative, founded in March 2020, aims to create a "federation of interconnected operators" supporting edge services, with edge nodes connected in Germany and Spain (Telefónicawatch, #141).
The move may also play into the Central Office Re-architected as a Data Centre (CORD) concept spearheaded by the Open Networking Foundation. Telefónica is a member of the ONF, and has Alfonso Carrillo Aspiazu, Chief Network Architect for Telefónica's OnLife programme, sitting as a representative on the CORD project's technical steering team (Telefónicawatch, #125).
The expanded data processing capacity in Telefónica's home country comes as the Group continues to take steps to monetise its infrastructure estate, including sale and leaseback deals for its data centres. In May 2019, the Group offloaded eleven sites to Asterion Industrial Partners for €550m (£499.5m). A contract for a further twelve sites, valued at €150m, was reportedly agreed with the same buyer in July 2020, although the deal has apparently been put on hold (Telefónicawatch, #135 and #145). Meanwhile Telefónica is rumoured to be interested in acquiring a stake in Nabiax, the company that Asterion established specifically to manage the estate it acquired from Telefónica.
The Asterion subsidiary recently outlined plans for continued expansion as it works to draw in hyperscalers and IT services wholesalers to fill its available capacity and expand its client portfolio beyond Telefónica. Nabiax is said to be ready to invest up to €150m in the coming two years on inorganic growth, with Colombia identified as a market of particular interest (and where Telefónica may be seeking asset sale opportunities). It appears that Nabiax is currently broadly satisfied with the capacity available at the two sites it oversees in Madrid, although is open to acquiring new locations if it receives a "very strong and specific" request from a customer.

Joseph Purnell is a Staff Reporter for TelcoTitans, contributing telecoms news analysis since 2019 as part of the TelcoTitans Editorial team.