Group takes total financing raised through sustainability‑linked bonds to €3.25bn over two years.
Funds ringfenced for legacy network upgrades and rural connectivity builds in Germany, Spain, and (potentially) Brazil.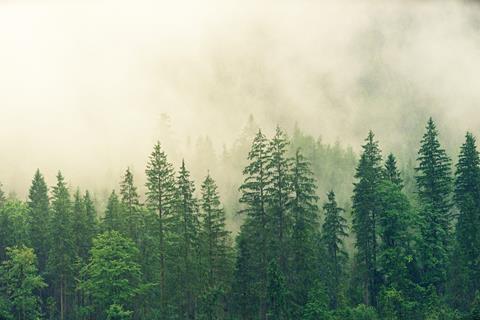 Telefónica raised €750m (£635m) through the issuance of a sustainable, perpetual hybrid bond as the Group continues its 'green' financing strategy.
In mid‑November, Telefónica issued a hybrid bond worth €750m, attracting 175 orders from institutional investors, 90% of which were international. The bond has a yield rate of 2.875% over its six‑and‑a‑half‑year course.
As with the €1bn‑worth of bonds issued in February 2021, proceeds raised will be funnelled toward infrastructure projects in Germany, Spain, "and/or" Brazil, with priorities placed on financing and re‑financing projects that contribute to Sustainable Development Goals 7 (democratic energy provision), 8 (sustainable employment and economic growth), and 9 (resilient infrastructure with equal access).
Specifically, Telefónica will work to replace its legacy copper networks with "energy efficient" fibre lines, and deploy infrastructure to connect rural areas currently underserved by connectivity. In doing so, the operator aims to reduce its Scope 1 and Scope 2 emissions, while closing the "digital gap".
Telefónica published its 'A connected world, a sustainable world' paper in mid‑2021 to outline its decarbonisation objectives, aligned with the United Nations' 2030 Agenda and the associated SDGs. The operator is committed to developing "more efficient" networks and extending the use of renewable energy across its international footprint, and has targets to become a "zero‑waste" business and implement new supply chain processes to ensure "ethical and sustainable" procurement (Telefónicawatch, #156).
Leading the pack
Telefónica's sustainable bond financing issuances include €1bn in January 2019; €500m in January 2020; and €1bn in February 2021 (Telefónicawatch, #133, #141, #143, and #151). The Group claims that the total sustainable financing volume on the bond market, €3.25bn, is the "largest cumulative amount in the global telecommunications sector".
The February 2021 issuance was the first hybrid bond linked to sustainability objectives and is the example the November issuance follows. Telefónica's 2019 and 2020 'green bonds' raised financing linked to environmental targets.
The operator has been recognised as a leader in the field against other telecoms players, according to Mitch Reznick, Head of Research & Sustainable Fixed Income at asset management firm Federated Hermes.
In an interview with Cinco Dias after COP 26, Reznick described Telefónica as a "global leader in sustainability" in the sector. Telefónica's sustainable hybrid bonds portfolio, launched in February this year, was the first of its kind for a telecommunications operator. "It has a positive trajectory in reducing emissions, which gives confidence that the company will achieve its sustainability goals in the short and long term", Reznick said.
Telefónica is not alone in raising sustainability‑linked financing. Peers Orange, Verizon Communications, and Vodafone Group have each issued green bonds of a similar scale, while Japan's NTT issued a giant $2.7bn bond in October this year.

Joseph Purnell is a Staff Reporter for TelcoTitans, contributing telecoms news analysis since 2019 as part of the TelcoTitans Editorial team.