Telefónica continues trimming its asset base to bolster efficiency and return-on-capital through the sale of physical data sites.
Long-term tenancy agreements in place, and Telefónica promises business-as-usual for its cloud services.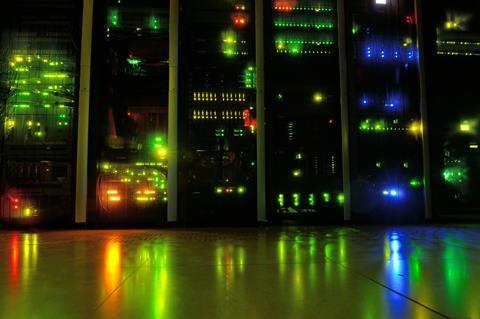 Data centre sale raises €550m
Infrastructure investment fund Asterion Industrial Partners agreed to acquire eleven Telefónica Group data centres for €550m, generating capital gains for Telefónica of around €260m.
While Asterion will own the sites on completion of the deal, Telefónica will continue to use the data centres under a housing services agreement, and maintain direct links with its existing customers. Telefónica retains ownership of on-site servers. Asterion will, however, be able to sell additional available capacity at the sites, and Telefónica's sales operations will support the fund manager's efforts on this front, as part of the agreement.
It was reported separately that Telefónica is expected to use around 80% of the capacity of the now Asterion-owned centres, with a ten-year tenancy agreement in place (and options for two, five-year extensions).
Telefónica will continue to wholly own and operate a further twelve data centres after the deal is completed, and stressed that all 23 sites will continue to support its cloud and data services portfolio.
Telefónica's offloaded data centre locations
Source: Telefónica.
Argentina (×2)
Brazil (×2)
Chile
Mexico
Peru (×2)
Spain (×2)
USA
The deal was framed by the Group as the latest phase of its ongoing debt reduction programme, and a reflection of the management focus on offloading assets not considered to be creating sufficient return on capital.
Completion of the sale is expected in July 2019, although the change in ownership of four of the data centres will apparently be subject to legal and regulatory approval.
Associates and investments
Dutch operator KPN is continuing to reduce the stake it holds in Telefónica Deutschland towards a goal of ending its involvement with the operating business. In the first quarter of 2019, KPN sold a 1% stake in Telefónica Deutschland to bring its holding down to 3.5%. The operator secured a 20.5% stake in the Telefónica unit at the time of the E-Plus acquisition, but over the past four years has been offloading its interest.
JD.com Smart Steps investment confirmed
Telefónica Group confirmed the investment of JD Digits in its Chinese Smarts Steps joint venture with China Unicom.
As reported recently by Telefónicawatch, the online retail giant JD.com has taken a stake of approximately 17% in the data analytics initiative (Telefónicawatch, #133). However, the relative stakeholdings of the three partners differ from initially reported indications. In its consolidated accounts, Telefónica had stated that its share in the venture would drop to around 33% from 45%, implying that China Unicom would hold a 50% stake, and JD Digital (the investment arm of JD.com) the remaining 17%. In the formal announcement of the JD Digital investment, it was reported that Telefónica would actually have a 37.5% stake in the venture after the capital increase, while Unicom would hold 45.8%, and JD 16.7%.
The official confirmation of the investment noted that the CNY 100m (€13m) investment implied an €80m valuation of the entity, five-times the value of Telefónica's initial investment.
Jacobo García-Palencia, Director of Group Strategic Alliances at Telefónica, said the JD partnership was a "recognition of the power" of the data analytics technology developed by the operator's LUCA big data unit.Data centre sale raises €550m