Accelerated transformation unveiled to ease investor worries prompted by Latin American turbulence and uncertainty on prospect of profit from digital transformation.
Mast monetisation expected to provide €360m profit boost, with action to be taken within coming year.
While Telxius expansion a clear path to raising funds, other options are under consideration.
More early retirement offers to be implemented, and a swathe of existing staff to be re-trained to support emerging digital sectors including security and data analytics as part of €1.6bn employee plan.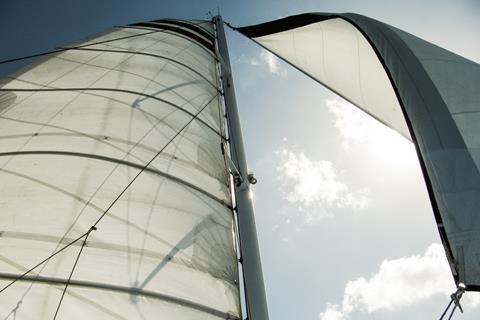 In September 2019, Telefónica Group unveiled broad plans to monetise its infrastructure assets and modernise its workforce as part of ongoing transformation plans.
The declarations came against a backdrop of market uncertainty and doubt concerning the telco's progress in pursuing its digital transformation programme in the light of current pressing operational and financial challenges it faces (see below). Over the course of summer 2019, the Group share price took a series of hits as brokers lowered ratings and price targets for Telefónica shares, prompting stock values to fall to the lowest level this century. The new plans, while still sketchy, follow the path previously indicated by the Group, although the time frame appears accelerated.
Looking to masts to reverse headwinds
The subject of releasing value from infrastructure assets has become an increasingly hot industry topic, and Telefónica highlighted its pedigree in monetising physical infrastructure through the creation of Telxius in 2016.
It is now aiming to develop this policy further over the coming year and has estimated that it could secure €360m in operating income before depreciation and amortisation after raising about €830m through deals relating to its 50,000 sites outside Telxius.
The telco emphasised its belief that the emerging plan would help improve return on capital and increase efficiency, thereby bolstering shareholder value.
Telefónica highlighted Telxius success in establishing itself as a neutral infrastructure provider, having increased its third-party tenancy levels by 40% since 2016. Telxius also undertakes "built-to-suit" infrastructure rollout programmes, with 20% of the work undertaken for non-Telefónica business in 2019 to date.
The Group stated that it still owns around 68,000 of the 130,000 sites that currently support its networks around the world, including 18,000 through Telxius.
Big four at the core of mast plan
More than 60% of the 50,000 sites to feature in the monetisation plan are located in the four major markets of Brazil, Germany, Spain, and the UK.
The nature of the asset monetisation is yet to be decided, but the prospect of Telxius acquiring more sites across the Telefónica footprint was noted as a clear opportunity, although Telefónica stressed that other approaches such as listing or further external investment in a new infrastructure business had not been ruled out.
Telefónica reiterated previous aspirations to examine more sharing agreements with local operators across its footprint – a prospect that is regularly raised at results presentations, but which in recent quarters has seen comparatively minimal tangible progress (Telefónicawatch, #116, #118, and #136).
The prospect of passive infrastructure monetisation has already been announced in the UK, where Telefónica's local sharing joint venture with Vodafone UK, Cornerstone Telecommunications Infrastructure Limited, is said to be looking at a possible sale (Telefónicawatch, #132). Telefónica noted that it owns 7,000 sites that would be affected by these developing plans.
There are 19,000 Telefónica-owned sites in Germany, which the Group said was one of the largest single country portfolios in Europe.
Germany confirms its role
Telefónica Deutschland issued its own update on the leveraging of its mast portfolio, and confirmed that it is considering the offloading of a substantial swathe of its 19,000 mobile rooftop sites in the country to Telxius.
A final decision has not yet been made, but the sale of both structural and infrastructural elements is under consideration. Other buyers beyond Telxius might also be considered, according to Telefónica Deutschland. Active transmission equipment is expected to remain under the control of the German operating business.
"We are currently seeing strong demand in the capital market for passive mobile communications infrastructure and expect a decision to be taken over the next few months, with execution in 2020."

– Telefónica Deutschland statement.
Around 2,400 Telefónica Deutschland free-standing mobile towers are already under Telxius management.
Reshaping domestic staff composition for a digital age
Alongside the plans for mast monetisation, Telefónica provided a broad outline of plans to overhaul the skills of its Spain-based workforce, and proposals to slim down its employee base through an early-retirement scheme.
While Telefónica's announcement emphasised a new approach to skills and training for 6,000 employees in Spain, the media focused on speculation as to the extent of jobs cuts that would come with the updated Individual Contract Suspension Plan (abbreviated as PSI, in Spanish).
The PSI offers departing staff different compensation packages depending on their length of service with the telco, and the latest proposals are said to enable long-serving employees aged over 53 with 15 years or more service to leave the company on two-thirds salary, payable until retirement age.
Papers presented to unions by Telefónica were said to have indicated that exit conditions will be similar to the PSI programme that was adopted by the operator during 2016 and extended into 2018, resulting in 6,300 job cuts (Telefónicawatch, #114). Telefónica España was reported to have received more than 1,300 applications for the most recent PSI in April 2018 (Telefónicawatch, #126).
The telco did not put a number on its expectations for participants in its latest early-redundancy programme, but a hefty figure of 5,000 staff (around 20% of the Spanish workforce) was widely reported. Union sources estimated that there are around 4,200 employees with Telefónica in Spain who might be eligible for the programme, and subsequent Spanish press reports suggested that Telefónica expects about 2,800 eligible employees to take up the offer.
Education the key for Telefónica
The Spanish operating business said it would work with trade unions to "simplify" the working framework as digitalisation takes greater hold, and prepare the workforce for future challenges and working environments. Telefónica also focused on the retraining aspects of its new plans for staff in Spain, underlining that it is pressing on with transformation at a time when doubts have been voiced about the benefits that the programme has achieved (see below).
Emilio Gayo, Telefónica España Chairman, claimed the framework agreed with unions four years ago had reaped significant benefits and provided stability, but a new, more ambitious plan is now needed, and an "extensive" reskilling and upskilling programme is to address changes that are accompanying automation.
Areas that are fomenting the need for change include the adoption of digital sales and support channels, with Telefónica España anticipating that more than half of its sales will be through digital channels "in the next few years". This expectation has previously been flagged as an element of the operational savings that digitalisation will bring and factored in to estimates of operational savings in recent forecasts (Telefónicawatch, #100 and #134).
The changing physical nature of Telefónica infrastructure in Spain was also highlighted as an area that will result in different demands and expectations on Telefónica staff, as the shutdown of copper networks and replacement with more reliable fibre connectivity takes place.
6,000 employees are expected to be involved in training programmes, which will focus on skills in areas such as agile IT, automation and 'robotisation', data analytics, security, web consultancy, and web development. Additional skills programmes are expected to be made available to all employees. Telefónica indicated that it will be more than doubling its training budget (current value undisclosed), and increasing training hours per employee by "up to" 40%.
In 2018, Telefónica reported that, on average, an employee in Spain received 35 hours of training in 2018.
Telefónica hopes to develop "differential internal talent" through the focus on emerging skills, employing staff in higher value activities. With little detail, the telco also said it aspires to introduce a programme that enables additional services to be delivered directly by Telefónica employees, rather than outsourced staff, which is expected to improve quality of service while saving money.
Telefónica reiterated its commitment to stability for employees and hope to introduce more flexible management structures that are intended to support greater diversity and more fluidity for staff careers.
The Group estimates that the overall cost of implementing its employee plan will be €1.6bn, which it expects to generate annual savings in the region of €220m from 2021 onwards.
Directors assemble ahead schedule, but don't panic…
Telefónica's declaration of accelerated tower sales, and the reports of renewed efforts to streamline its workforce in Spain, followed immediately after a Group management board meeting, which had been brought forward in response to the hit taken to Telefónica's share price in August 2019 (see below).
The board meeting, initially scheduled for late-September 2019, took place two weeks early, and Telefónica acknowledged that market turbulence had contributed to the decision to hasten proceedings. However, it was also at pains to play down the significance of the move as anything other than expedited housekeeping, and negate any suggestions that the announcements of faster transformation were a knee-jerk reaction. Traditionally, no meeting is scheduled in August during the summer holiday season, and bearing in mind the bubbling concerns surrounding the telco, management felt leaving a meeting until the end of September would not be appropriate.
Following the unveiling of the accelerated restructuring plans, Telefónica's share price rose by 1.2%, marking more than two weeks of steady daily increases, and continued to strengthen subsequently.
Group buffeted by analyst warnings
Despite consistent progress in bringing down leverage and a series of disposals intended to ensure a more efficient return on capital, Telefónica Group has seen a malaise linked to its share price in recent years.
While analysts appear generally receptive to the Group's commitment to transforming itself into a digital platform-based business, the challenges involved, and the difficulties that accompany the Telefónica geographic spread, have resulted in banks and analysts expressing their disquiet through their share ratings in recent weeks.
Kicking off a series of updates relating to the telco, UBS analysts suggested that Telefónica's operational and strategic decisions are not delivering in terms of profits and debt reduction, as it downgraded its rating from "buy" to "neutral" and cut its price target to €6.40 from €9.10. "It is difficult for us to see enough catalysts, and we estimate that the accumulated cash flow for the shareholder will fall by 20% between 2020 and 2025", according to the investment bank.
Then, Bank of America Merrill analysts downgraded Telefónica to "neutral" from "buy" in mid-August 2019, with the price target also lowered, from €10.30 to €7.00. Factors cited include exposure to weakening currencies (such as the Brazilian real, Argentinian peso, and pound sterling) and intense domestic competition.
Coming just a day later, an update from JP Morgan cut its price target for Telefónica from €6.60 to €5.80 while maintaining an "underweight" rating, which was said to have contributed a sharp 4.2% drop in Telefónica's share price, falling to €5.98. The JP Morgan note, which warned of weakness in the Spanish division's performance, currency risks in Latin America, and potential Brexit fallout, also highlighted a 35% decline in the value of Telefónica Deutschland shares over the course of 2019.
However, since the downward rush, a number of contrary voices have begun to emerge, noting an opportunity for investors amid the share price declines. Alantra raised its rating to "buy" from "neutral" with a €7.85 price target. Alantra noted that since it downgraded Telefónica to "neutral" in February 2017, the share value has fallen by 40% compared with an IBEX 35 average of 14% decline, and also saw a further sharp fall post-H1 FY19 results despite performance being in line with expectations.
While recognising domestic competition and Latin America volatility, Alantra considered that the shares now offer considerable value and potential upside.
Meanwhile, New Street Research, which already had a "buy" rating, noted the buying opportunity presented by the current weak share price – albeit while downgrading its price target to €9.10 from €9.60. In early-September 2019, Australian investment bank Macquarie also noted the opportunity presented by the low share price at Telefónica, with network-sharing and monetisation of tower assets particularly highlighted.
After the sharp drops to levels scarcely seen this decade, the Telefónica share price has begun to slowly recover. By mid-September 2019, Telefónica Group's market capitalisation stood at €35.25bn, up by €4.4bn from three weeks earlier.