Group joins Telco Edge Cloud alliance to promote "federation of interconnected operators".
Work with China Unicom, KT, and Telstra on improving multi-operator MEC experience.
Goal is to better expose network edge capabilities to third parties.
Telefónica throws hat into ring of another alliance to speed up 5G MEC commercialisation.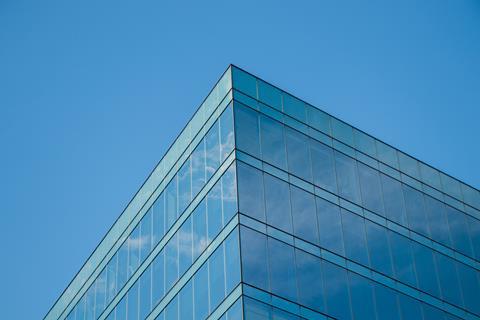 Telefónica underlined its credentials as a willing collaborator with other operators on development of standardised multi-access edge computing (MEC) networks, and to engage more effectively with app developer communities.
In late-February 2020, Telefónica teamed up with heavyweight counterparts from Europe and Asia — China Unicom, Deutsche Telekom (DT), EE, KDDI, Orange, Singapore Telecommunications (Singtel), SK Telecom (SKT), and Telecom Italia (TI) — to develop an "interoperable platform". Creating a "federation of interconnected operators" supporting various edge services is the near‑ to medium‑term goal. The ultimate aim is to make edge compute capabilities "widely and easily available".
The GSM Association (GSMA) appears to be playing a pivotal role in proceedings, which appeared likely to have been destined for announcement at February 2020's cancelled Mobile World Congress. Complementing the multi-operator agreement to develop an edge compute architectural framework — dubbed Telco Edge Cloud — the GSMA brings to the table its newly launched Operator Platform, which enjoys the support of more than 20 operators. The platform, to be developed in 2020, is intended to make local operator assets and capabilities — such as low‑latency compute and storage — available to app developers and software vendors.
A key target market is enterprises. Telco Edge Cloud protagonists will be able to offer operators "unmatched proximity to their customers and deliver high performance", claimed the official statement. The idea is that enterprises, helped along by the cross-border Telco Edge Cloud — and based on the GSMA Operator Platform Specification — will have more opportunity for expansion to local or international markets. Enterprises are reassuringly promised that expansion of this sort will comply with local regulatory and data protection laws.
Enrique Blanco, Group Chief Technology Officer at Telefónica, gave warm approval to operators collaborating in this way. He thought they were in an "extremely good position to provide a trusted and open edge cloud".
Exploring ways mobile operators can "expose and monetise" their network capabilities to third parties has long been an underlying theme of GSMA endeavours. Delivery of cross-operator MEC through a common platform is evidently seen as a priority and a large, untapped opportunity. The initial focus of the Operator Platform is edge computing and attracting app developers through much larger network footprints and easier ways of working (see below). Operator Platform is slated to give IP communications and network slicing more attention at a later stage, but edge computing is currently the number‑one item on the agenda.
Gang of four
Operators and the GSMA say they will leverage — "as appropriate" — other existing technology solutions to broaden operators' MEC reach. MobiledgeX, an edge computing platform spin‑out from DT, was mentioned in despatches, as were "interconnection mechanisms" developed as part of the so‑called "multi‑operator MEC experience".
This is an area that Telefónica is keen to develop. Shortly after the unveiling of Telco Edge Cloud, Telefónica signed a memorandum of understanding (MoU) with (minority investment) China Unicom, as well as with KT and Telstra, to develop the 'experience' side of the Operator Platform and Telco Edge Cloud initiatives. Juan Carlos Garcia, Senior Vice‑President of Technology & Architecture at Telefónica, revealed in a LinkedIn post that Altran, Hewlett Packard Enterprise, and Red Hat (IBM) were technical partners on the project.
The four operators want to develop a solution whereby operators can more easily interconnect edge computing functionality across different networks. Equally as important, they want to make the lives of app developers easier.
One aspiration is a "single and simple interface", which means app developers do not have to bother about time‑consuming and expensive customised integrations for each market. Another carrot that operators hope to dangle in front of app developers is scale. They talk, somewhat ambitiously, of a "global footprint".
One glaring geographical gap in Telco Edge Cloud, at least so far, is North America. The huge Indian market is another blind spot. As Telco Edge Cloud is 'open', however, these gaps should be plugged easily and quickly, especially if operators see growing momentum for the initiative.
The first phase of the four-way collaboration is a focus on "smart edge discovery" and "smart edge resource allocation". If done right, these tools can apparently help optimise provisioning and delivery of edge services through interconnected MEC platforms.
The subsequent three phases of the project — in chronological order but without specified timeframes — are:
Enabling mobility features: evaluating use‑cases in which end customers move from one geographical point to another.
Service availability to roamers: enabling use of edge when customers move from their home network and visit a different network.
Federation capabilities.
The MoU objective is to obtain feedback from operators and developer communities, to identify gaps and needs, and then share them with the GSMA Operator Platform. Contributions to standard organisations and open source communities, which are responsible for developing different MEC components, are also envisaged.
Federation's foundations
Some details of the Operator Platform were outlined in a January 2020 whitepaper, available via the GSMA website, entitled "Operator Platform concept phase I: Edge cloud".
As part of this phase, and in collaboration with the GSMA, Telefónica along with China Unicom, KT, and Telstra apparently worked with their technical partners to demonstrate how a federation could enable deployment of applications and workloads across different operator networks.
Some of the key features of a 'global' MEC platform that Telefónica and its three operator partners have in mind are: selection, deployment, and monitoring of applications across a federation of interconnected operators; onboarding new operators to the federated platform; and requesting edge node selection from the end‑user application to connect to the optimum serving edge node.
We like Telefónica, says Ori
Mahdi Yahya, Chief Executive (CEO) of Ori Industries, a UK‑based startup and edge computing specialist, said that, of all the operator relationships the provider has created, its partnership with Telefónica is the "deepest" and "most advanced". Speaking to Light Reading, Yahya highlighted the Group's collaborative approach with other operators and vendors. Although Ori was not named by Garcia as a technical partner to Telefónica's four‑way MoU on improving the multi-operator MEC experience, Yahya nonetheless hinted at close involvement. Yahya had been due to join Garcia on a panel discussion at Mobile World Congress 2020, which was cancelled in response to the COVID‑19 outbreak.
Ori has changed its strategic tack to suit the needs of telcos. This has meant ditching its aggregation approach, which was aimed at collating compute resource and then making it available to developers. "Technically, that approach could work, but I don't think it scales", said Yahya. Ori, says the CEO, has "re‑architected" and built a set of tools that can be used by telcos and other network owners to help manage their compute infrastructure. "[This gives them] the flexibility to build edge computing resources and manage them in a way that can be offered to [meet the specific needs of] certain industries [or use‑cases]", he said. The outcome of the new approach is the OGE (Ori Global Edge) platform.
More Asian connections on the edge
Telefónica threw its hat into the ring of another edge cloud alliance with strong Asian connections — Telecom Edge Cloud TF.
Aimed at speeding up the commercialisation of 5G MEC, Telecom Edge Cloud TF is also backed by: China Unicom; DT; EE; KDDI; NTT DOCOMO; Orange; Singtel; SKT; and TI. The GSMA might also be involved, not least because an announcement about the new alliance was apparently made at the GSMA General Assembly, held on 24 February 2020.