Spain's major operators said to be in talks on a joint proposal for delivering universal superfast coverage, building on European Reconstruction Fund financing opportunities.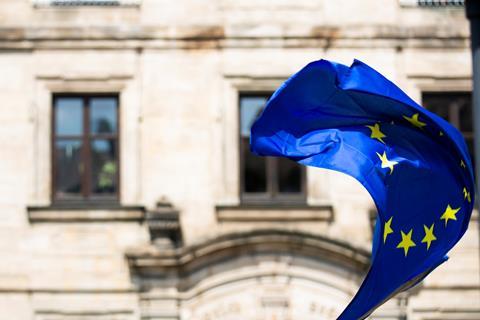 Spain's three largest mobile network operators, Telefónica, Orange and Vodafone, are said to be negotiating the creation of an alliance that would submit digital infrastructure project proposals to the Spanish government and aim to draw on European Commission (EC) recovery plan funds.
Talks are reportedly at an early stage between the three operators, and the form of the prospective collaboration remains unclear, with options including a consortium approach or the creation of an independent entity dedicated to a specific project. Should agreement be reached, the trio would be expected to submit an expression of interest to Spain's Ministry of Economic Affairs, which has been charged with allocating funding from the EC's reconstruction programme.
Reports in the Spanish press indicate that the project would be based on delivering mobile broadband access, rather than connectivity based on a fixed connection. The three operators envisage dividing Spain into three zones, with each operator taking responsibility for infrastructure development in one area, with the goal of supporting government goals of delivering 100% population coverage with 30Mbps services by 2023, and 100Mbps by 2025.
The EC has stated that 20% of the funding provided for recovery should be allocated to digitally-focused projects, potentially including the acceleration of next-generation network deployment. It was reported that up to €4.3bn could be made available in Spain for network rollout between 2021 and 2025, with €900m budgeted for the current year.
Clock ticking, but operators could still go it alone
A final decision on the proposed partnership will need to be made quickly, with Monday 15 February 2021 forming the deadline for submitting an expression of interest in receiving funding.
The operators are not believed to be restricted to making a single application for project funding under the scheme, so a grand collaborative proposal would not rule out an individual bid to undertake an infrastructure upgrade programme within any region of the country. The anticipated level of state subsidy linked with a solo bid is 50% to 70%.
Operators may also consider a more novel approach to big infrastructure projects with the option of using a concession model on the table. In this scenario, the state would put up the money and own the assets, but the build and oversight contract would be awarded to a private operator at a fixed rate on a fixed-term contract.
Telefónica has already been seen to back the Spanish government's Digital 2025 plans (Telefónicawatch, #147), and Executive Chairman José-María Álvarez-Pallete has been vocal on the importance of building momentum on projects drawing on EC reconstruction funds, not just for major organisations undertaking significant projects, but also for smaller businesses aiming to embrace digital services.

Neal Doran is a Senior Analyst for TelcoTitans. Neal's industry knowledge and experience as a telecoms analyst and writer spans three decades, and he has been a key part of TelcoTitan's Editorial team since 2001.