Huawei technology remains critical within Telefónica's network upgrade plans for Spain.
Photonic mesh infrastructure development is enabling faster transmissions over longer distances, with improved reliability.
EXFO testing role in service development flagged.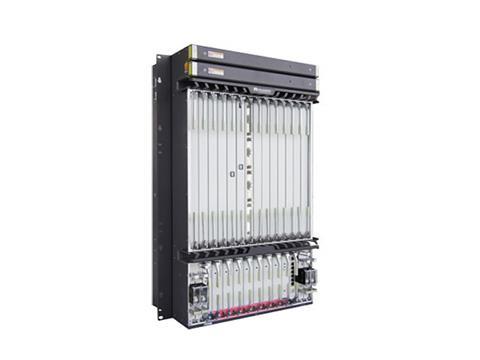 Telefónica España completed test transmissions of a 400Gbps signal over its photonic mesh infrastructure in Spain, which it said demonstrates the potential of the upgrade to its IP Fusión network.
The tributary signals' transmission rate was twice levels previously recorded between Fusión core routers and the optical network, which will help the telco meet intensifying demand for faster connectivity and greater capacity for data, particularly as 5G evolves. It was noted that carrying the signal over a photonic mesh ensures greater reliability through ability to route signals over multiple paths to avoid problems and incidents.
Huawei in the mesh
The equipment for the pilot included Huawei Technologies' OptiX OSN 9800 U32E optical transport network platform, employing wavelength multiplexing equipment. A single 400Gbps signal was carried over 60km, while use of two 200Gbps carriers extended the range to 150km.
Telefónica has been developing its photonic mesh network since 2009, and in early-2018 acknowledged the work undertaken in conjunction with Huawei in building the capability in Spain (Telefónicawatch, #123). The operator has previously demonstrated 400Gbps speeds over optical networks (with erstwhile vendor Alcatel-Lucent), but the latest pilots bring the capabilities into new areas of its infrastructure. Infrastructure performance monitoring partner EXFO facilitated the latest Telefónica testing.
The operator expects to implement the technology within the Fusión network by mid-2020.