Spanish government reinforcing restrictions that would halt hostile bids for Telefónica until 2023.
Europe's telco sector awash with bid speculation as KKR pursues TI, and Indian conglomerate Reliance Industries is linked to a BT bid.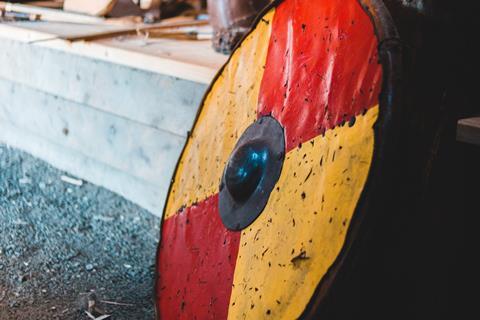 The Spanish government extended the strategic shield intended to protect critical infrastructure companies from foreign takeovers for a further year, keeping it in place until the end of 2022. The move makes any hostile attempt to acquire Telefónica unlikely to succeed as the Group continues its recovery.
The state protection was first introduced in 2020 to address fears that key national assets would be vulnerable to opportunist acquisition attempts, owing to the disruption and uncertainty caused by the global pandemic. It requires foreign entities to secure clearance before undertaking direct investment in listed or unlisted companies. Initially linked to investments that would see a foreign (non‑European Union) company take a 10% stake in a Spanish business, over the past 18 months the requirement has been expanded to cover any investment that would exceed €500m, and now applies to EU‑based entities as well.
At the time the initial shield was introduced, Telefónica was viewed as particularly vulnerable to an attempted acquisition. With its market value largely in decline since 2017 and with persistent worries on debt levels, the COVID‑19 pandemic saw its share price take another sharp fall. There has been a tentative recovery since towards the end of 2020, however, with leverage worries being assuaged and the Group showing progress with its strategy built around digitalisation and lower capital intensity.
KKR bid has knock on effects
The Spanish government decision came swiftly after private equity firm KKR put forward a deal to take control of Telefónica peer Telecom Italia, valuing the Italian incumbent at €33m.
While typically protectionist in relation to infrastructure businesses, there are signs that the Italian government is open to a deal that would see it maintain a stake in strategic elements of the operator as part of a restructuring plan that would entail infrastructure and customer assets being separated. However, apparent clashes between TI Chief Executive Luigi Gubitosi and current major shareholder Vivendi has resulted in the CEO stepping down, signalling resistance to the move from the operator's board.
Prior to the TI boardroom drama, the KKR bid had resulted in a sharp boost to Telefónica's share price, but the Spanish government's decision to extend restrictions, which emerged two days after KKR's TI swoop, reversed the gains.
UK incumbent next up on the rumour mill
While the government in Spain is bolstering corporate defences, and TI stakeholders in Italy are assessing their options, in the UK there has been speculation that India‑based conglomerate Reliance Industries could be preparing a bid to take control of BT Group. Reliance had recently made an unsuccessful bid for a controlling stake in Deutsche Telekom's Dutch business, adding credence to the prospect of a further sally into the European telecoms sector, and the news saw BT shares spike 9%.
However the rumour, first reported in the Indian press, was categorically shutdown by Reliance on Monday. The official denial rules out Reliance making a formal bid for six months, unless another player launches a takeover attempt.
BT is already preparing its defences against hostile bids, bringing in advisory firm Robey Warshaw to strategise on its response to any moves, as restrictions preventing any further acquisitive action from major shareholder Altice draw to a close in December.
Reports of private equity interest in Openreach also continue to swirl, despite management's recent declarations that the Group was no longer looking for an investment partner. Although the UK government has not taken any concrete action to prevent a potential sale of critical national infrastructure to foreign investors, it would seem likely that any attempt to take control of BT would attract intense government scrutiny.

Neal Doran is a Senior Analyst for TelcoTitans. Neal's industry knowledge and experience as a telecoms analyst and writer spans three decades, and he has been a key part of TelcoTitan's Editorial team since 2001.