Internet para Todos marks three‑year anniversary.
Telefónica‑backed JV claims to have surpassed a reach of 2.5 million people in Peru across 13,600 locations.
Aims to reach six million Peruvians in rural areas lacking "adequate" high‑speed access.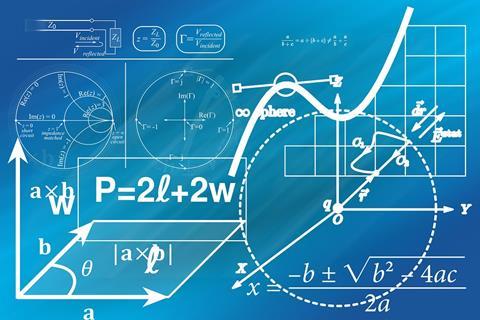 Internet para Todos (IpT), the Telefónica‑backed wholesale rural infrastructure provider in Peru, championed its progress toward rebuilding "fairer and more productive economies" as its 4G service surpassed a reach of 2.5 million people in rural Peru.
Marking its three‑year anniversary, the joint venture — created in conjunction with Meta (previously Facebook) and regional banks CAF and IDB Invest — wants to connect six million Peruvians in rural areas "without adequate access" to high‑speed mobile internet.
It claimed that, since May 2019, when the venture officially launched as a rural mobile infrastructure operator (OIMR), total population access has increased by 230%. The service is said to have connected more than 13,600 locations in Peru.
First announced in 2018, IpT set out to "overcome the obstacles of bringing connectivity to rural and highly complex geographical areas", setting a lofty target of connecting 100 million people.
While the JV's primary focus is Peru, it has sought to expand its scope and is trialling a similar model in Colombia (Telefónicawatch, #149 and passim). Under the Peruvian wholesale business model, IpT offers access to mobile operators wanting to lease rural connectivity.
In May 2021, IpT claimed to have reached 2.1 million people in the country, covering 12,000 rural communities with a 4G network. An earlier ambition to pass 30,000 communities by the end of 2021 appears to have been over‑ambitious, with rollout seemingly frustrated by pandemic restrictions. (Telefónicawatch, #154).
Telefónica Hispam believes IpT's progress is "proof that this disruptive and innovative formula works over time".
José Juan Haro, Director of Public Affairs and Wholesale at Telefónica Hispam, said the operator has opted for said formula "to achieve a more efficient network deployment through alliances and new operating models".
He cited the Internet for Everyone project as a priority model that "allows us to bring all the benefits of the digital world, such as distance education, teleworking, and telemedicine, closer to everyone".
As an OIMR, IpT is open to all telco operators, and Haro believes this is "essential to generate new models for the deployment of digital infrastructure".
"Cooperation is key", he said. "Operators can share infrastructure and expand connectivity, as well as develop wholesale neutral networks, which allow various companies to use them".
Innovation, cooperation, sustainability
At Mobile World Congress in March, IpT unveiled a Rural Manifesto underpinning its continued investment in rural Latin America. The JV settled on three tenets: innovation, cooperation, and sustainability.
Telefónica's Rural Manifesto
Value
Policy proposal
Source: Telefónica.

Encourage innovation

Create a distinct regulatory environment for rural areas, separate from urban equivalents. In Colombia, a so‑called regulatory sandbox is already in operation, enabling the industry to invest in "aggressive technological innovation".

Incentivise collaboration

Alter competition regulation in the region: Haro explained that while competition in urban environments is healthy, it can be limiting in harder‑to‑reach areas. "In rural sectors, the true paradigm has to be one of network sharing", he noted.

Release resources for investment

Establish a legal framework that enables investment in the region, with a "radical rethink" of what Haro described as the "exaggerated" costs of spectrum and taxation, to free up funds for rural investment.

Facilitate infrastructure deployment

Employ a simplified approvals process to enable hastened network infrastructure deployments. The Manifesto specifically calls for a homogenised approvals process between local governments and municipalities, for example.

Reduce technical barriers

Break down the "technical barriers" to network expansion. Haro said there are "many things" under this umbrella, but picked out policy regarding non‑ionising radiation as one example of the obstacles operators face in infrastructure deployments.