Operators are attempting to avoid an imposed solution to the problem of weak coverage in more rural areas, but finding a consensus is proving challenging.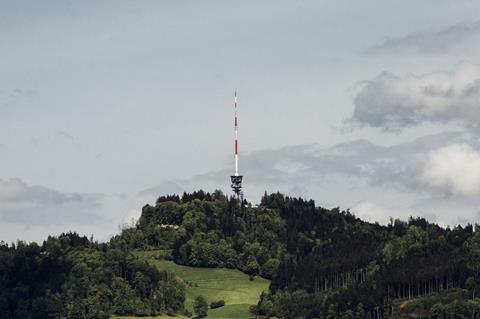 Telefónica Deutschland (O2 Germany) and rivals Telekom Deutschland and Vodafone Germany have long grappled with the problem of mobile "white spots" (or under‑served areas) in Germany, and even efforts at government level to improve network coverage do not appear to be having the desired effect.
The latest intervention has come from Hannes Ametsreiter, Chief Executive of Vodafone Germany, who called on the other two mobile network operators to form an alliance with the sole aim of banishing white spots for ever. In an interview with Welt am Sonntag, Ametsreiter suggested that each operator take responsibility for building mobile base stations in a third of all remaining white spots, and antennas from all three operators would then be attached to every new base station. He also hinted that additional public funding would help to achieve this goal, and firmly rejected the oft‑mooted idea of improving mobile coverage through the imposition of national roaming agreements (a risk Telefónica's UK operating business is also wrestling with — see separate report).
It is not clear what O2 Germany thinks of Ametsreiter's suggestion, although it has previously called for a mobile pact between government and network operators to improve network coverage and has certainly been equally opposed to the idea of national roaming arrangements. Meanwhile, the operator has continued to trumpet the ongoing expansion of its LTE network with a focus on improving quality of service. In March 2019, it said it has nearly doubled the rate of LTE expansion this year compared to 2018, with 10,000 LTE upgrades of existing base stations planned for 2019 compared to 6,700 in 2018 (Telefónicawatch, #133 and see separate report).
Previous collaborative efforts set to miss targets
It is worth noting that O2 Germany and its peers have already agreed to reduce white spots: in July 2018, the three mobile operators, as well as federal and state governments and municipal associations, made a joint commitment to eradicate areas without mobile voice and data coverage in Germany (Telefónicawatch, #128). The target was to achieve 99% household coverage on both national and federal state levels by 2020‑21.
According to a report in Stuttgarter Nachrichten, not only is this target unlikely to be attained, but the government is increasingly being criticised for focusing on household coverage rather than setting geographic mobile network coverage goals that would eradicate regional white spots more effectively.
As things stand, O2 Germany, its two main competitors, and aspiring new entrant 1&1 Drillisch are taking part in the country's 5G spectrum auction, which means they are now unable to comment on any mobile network‑related aspects until the auction has been completed.
Prior to the auction, O2 Germany had already expressed concerns over the terms of future 5G licences, although its efforts to gain clarity through legal action were unsuccessful (Telefónicawatch, #133).