Brazil's Federal Prosecutor's Office (MPF) representative at antitrust regulator CADE gives thumbs down to proposed sale of Oi Group's mobile assets to Telefónica|Vivo, Claro Brasil, and TIM Brasil.
Non-binding decision cites competition concerns and recommends "administrative proceedings" to investigate collusion among trio to exclude other interested companies.
Oi says sell-off will promote rather than hinder competition through creation of neutral network and expansion opportunities for regional operators.
Competition authority slated to make final decision on 9 February, just days after telecoms regulator gave Oi sale the go-ahead under certain conditions.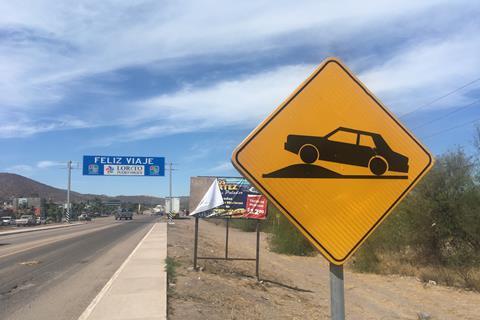 Waldir Alves, who represents Brazil's Ministério Público Federal (Federal Prosecution Service/MPF) at the Conselho Administrativo de Defesa Econômica (Administrative Council for Economic Defence/CADE), the country's competition authority, voiced disquiet about the sale of Oi Group's mobile assets to Telefónica|Vivo, Claro Brasil, and TIM Brasil.
Alves echoed previous anti-competition concerns raised by CADE over the BRL 16.5bn (£2.3bn/€2.7bn) deal, agreed in principle in December 2020 after an auction (Telefónicawatch, #150).
In addition to alleging "violations of competition", Alves, according to local media, recommended the opening of "administrative proceedings". The MPF representative apparently wants to find out if there was any "concerted conduct" among the trio of operators to elbow out "other interested companies" in getting their hands on Oi's mobile assets.
Alves's call for action was reportedly motivated by Algar Telecom, which apparently also expressed interest in acquiring Oi's mobile assets, making representation to MPF. One of Algar's main gripes, it seems, is a greater concentration of economic power among the country's three largest network operators, and no legal authorisation to divvy up Oi's mobile assets as the trio of operators saw fit (see table).
CADE need not take MPF's views on board, however, as the opinions expressed by Alves and MPF are "optional and non-binding". CADE is expected to make a decision this Wednesday on the matter, only days after Brazilian regulator Anatel — after much sifting through what it called a "complex case" — eventually authorised the sale.
Oi mobile assets distribution

| | Telefónica|Vivo | Claro | TIM |
| --- | --- | --- | --- |
| Customer base | 10.5 million (29%) | 11.5 million (32%) | 14.5 million (40%) |
| Spectrum licences * | 43MHz (46%) | – | 49MHz (54%) |
| Mobile access sites | 2,700 (19%) | 4,700 (32%) | 7,200 (49%) |
| Total outlay | €883m (33%) | €594m (22%) | €1.1bn (44%) |
Note: * Bandwidth not yet clear.
Sources: Companies.
Oi rebuttal
Oi Group, which agreed the mobile asset sale to reduce debt, predictably sought to counter MPF concerns. It argued that there was a "pro-competitive aspect" to the deal, not least by enabling a neutral network and making room for the expansion of regional operators.
It also argued that conditions attached to Anatel's go-ahead to the deal "will be sufficient to mitigate any competitive concern". Among Anatel's safeguards is guaranteeing number portability for consumers, and the prevention of automatic migration (and imposition of contractual burdens) from old Oi mobile plans.

Ken has been writing about developments in the fixed and mobile markets for over twenty years. He has been a contributor to TelcoTitans since 2015.