Regulator publishes 74-page document highlighting the extent of O2 UK feet-dragging in its investigation as to why the operator overcharged customers during a seven-year period.
Demands O2 UK review its processes and systems to ensure accuracy and completeness of responses to information requests in future.
Restates view that £150,000 fine will act as a deterrent to other CSPs.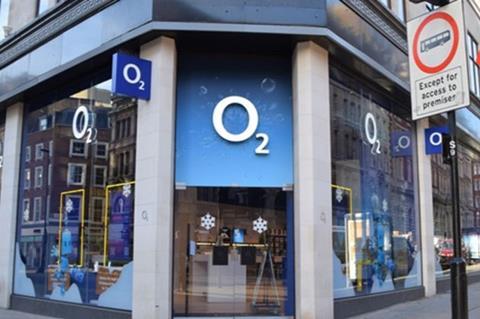 Ofcom rubbed salt into the billing wounds of Telefónica UK (O2 UK).
When the UK regulator announced its decision last December to fine O2 UK £150,000 for contravention of "statutory information requests" when it was investigating previous overcharging by the operator, it flagged publication of an upcoming document to explain in detail what happened.
The 74-page 'non-confidential' version of the report, now available on Ofcom's website, makes grim and embarrassing reading for O2 UK's top brass. Perhaps the only consolation is that the doc has received little press attention.
Ofcom ruefully pointed out that it had to make a total of seven requests for information to O2 UK. The first was on 1 August 2019, the last on 22 October 2020. And according to Ofcom's account, it soon ran into difficulties in trying to work what exactly went wrong with O2 UK's billing system that led it to overcharge around 93,000 customers a total of nearly £960,000 between 2012 and 2019 (Telefónicawatch, #136), for which Ofcom fined it for £10.5m.
The August 2019 request for information, said Ofcom, was aimed at better understanding various matters relating to the billing error (and to obtain associated evidence). This included: confirmation and clarification about the accuracy and completeness of the information given by O2 UK relating to the billing error; the extent of its duration; documents detailing any corrective action; and details of O2 UK's relevant turnover.
"Several discrepancies" were spotted by Ofcom in O2 UK's response in September, however, leading to a meeting with management (names were redacted in the non-confidential doc). The head-to­-head was clearly unsatisfactory, though, leading to a further six information requests in an attempt to get to the bottom of what went wrong.
Under investigation
Not long after, in December 2019, Ofcom opened an investigation into O2's compliance with its requests for information er the UK's Communications Act. Following the investigation, Ofcom said it was satisfied that O2 UK's behaviour was a "serious breach".
The information contraventions, it said, "related to key areas of the billing error", and that the billing investigation took longer to complete than would otherwise have been necessary, requiring Ofcom to use additional resources and resulting in additional costs.
As if that was not enough to be getting on with, Ofcom remarked that O2 UK's governance process for responding to our information requests "was either not properly followed, at least in full, or was inadequate". It added that O2 UK "demonstrated a level of carelessness that is exacerbated in the light of Ofcom's previous enforcement decisions regarding compliance with information requirements".
For its part, O2 UK seems to think it was not entirely to blame. An O2 UK statement, featuring in various UK media outlets at the time the £150,000 fine was announced in December, said "we responded in good faith to Ofcom's information requests on this complex matter, which they have accepted".
The operator added at the time that it will "undertake a review of our internal governance to ensure we have suitable processes and systems in place to respond to any future information requests".

Ken has been writing about developments in the fixed and mobile markets for over twenty years. He has been a contributor to TelcoTitans since 2015.