Telefónica UK (O2 UK) is to provide 5G connectivity to support trials of connected and autonomous vehicles (CAV) in Bedfordshire, UK, as part of a Department for Digital, Culture, Media & Sport (DCMS)-funded project.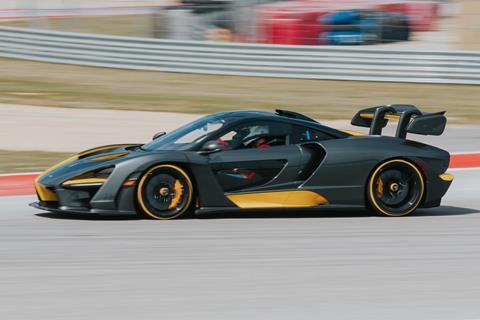 The AutoAir project will leverage the 2.3GHz and 3.4GHz spectrum that the operator acquired in March 2018 (Telefónicawatch, #125). O2's involvement is forecast to last at least twelve months.
Based at the Millbrook Proving Ground vehicle testing site in Bedfordshire, the AutoAir project is intended to make 5G technologies available for the validation and development of CAVs. The project kicked off in April 2018, and is being led by small-cell solutions specialist Airspan Networks, alongside a consortium of technology partners. Airspan subsidiary Dense Air currently operates a private network of 59 mobile sites and 89 small cells at the facility, and this will be integrated with O2's public infrastructure to create a broader trial 5G mobile network.
The AutoAir testbed has already demonstrated the potential of 5G in supporting the operation of CAVs and other intelligent, connected transport systems through tests conducted earlier in 2019. These involved a McLaren sports car receiving and sending data at 1Gbps while driving at 160 miles per hour, and also real-time Ultra HD video-sharing between a network of moving vehicles. The low-latency and high-capacity provided by 5G technology are expected to enable vehicles to transmit large amounts of data to intelligent cloud-based transport systems, to enhance road safety and help traffic authorities monitor and manage traffic flows.
The initiative, now in its second phase, has received a further £1.8m (€2.1m) in funding from DCMS, taking investment from the UK government to nearly £6m, in addition to industry funding of more than £4.5m.
"O2's integration and commercialisation of the 5G network at Millbrook to support both public and private mobile use-cases is a world-first and will be a reference deployment for the UK mobile industry as it moves to support for 5G applications for Industry 4.0, large enterprise, and government."

– Paul Senior, Chief Executive of Dense Air and Chief Strategy Officer at Airspan Networks.
AutoAir partners, May 2019
Airspan Networks
Atkins Engineering
Blu Wireless
Celestia Technologies
Dense Air
McLaren Applied Technologies
O2 UK
Quortus
University of Surrey 5G Innovation Centre
Source: AutoAir
O2 UK is also involved in connected car trials in Oxfordshire with artificial intelligence specialist Oxbotica (Telefónicawatch, #116).
While peers EE and Vodafone are launching limited commercial 5G networks in May/June 2019, the first phase of O2 UK's commercial 5G rollout in Belfast, Cardiff, Edinburgh, and London is expected later in 2019.