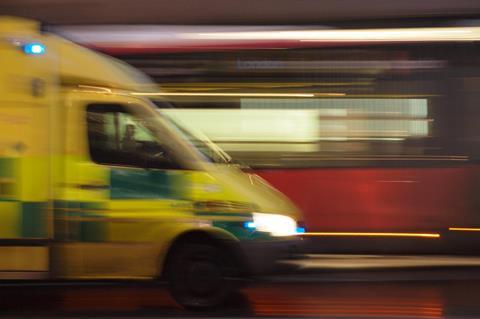 Telefónica UK (O2 UK) provided connectivity for a smart ambulance at Millbrook Proving Ground in September 2019, as part of a trial which it claims "has the potential to revolutionise patient diagnosis, transport and treatment".
The project involved equipping a standard ambulance with devices and connectivity that simulated 5G connectivity, to convert the vehicle into a remote consultation room. The trial then simulated an emergency call out, allowing paramedics to conduct checks, collect data, and communicate with consultants remotely using on-board equipment. The paramedics then aim to diagnose patients and recommend treatment and next actions.
Samsung was partnered for devices, Visionable for the video-collaboration software, and Array (previously Launchcloud) for asset-tracking and compliance-check elements.
O2 said it hoped the trial would demonstrate that smart ambulances can enable paramedics to treat more people and more scenarios, reduce the number taken to hospital.
The partners' combined expertise kitted the vehicle out with technology, including:
Supporting an unlimited number of participants and data feeds for live conferencing.
Visionable's video- and voice-collaboration platform, boasting pixel-for-pixel image quality, supporting medical scenarios such as scans.
Array's data-collection software, which includes automation, reporting and communication capabilities. The startup also provided integration with enterprise applications, including from Salesforce and Microsoft, via application programming interfaces.
Dynamic documentation on tablets, using Samsung's Galaxy S10 5G device.
Healthcare, after earlier false starts and wariness in the UK market, is a key area where 5G use cases are being considered and developed, with O2 UK's Chief Operating Officer Derek McManus describing it as having potential to provide "faster, more effective treatment, and significant efficiency savings".
O2 is providing devices and connectivity for a similar trial involving six ambulances at the East of England Ambulance Trust, led by Visionable and funded by the UK's innovation agency, Innovate UK (Telefónicawatch, #135).
Array and Visionable are part of Wayra, Telefónica Group's international startup accelerator initiative, which established in 2011 and relaunched in September 2018 (Telefónicawatch, #130 and passim). Visionable works with 50 National Health Service (NHS) trusts to provide video and remote-care technology.
Millbrook Proving Ground is a vehicle testing facility in Bedford, UK, and will help O2 develop and test the system before deployment on the public network. The operator is supporting the AutoAir project at the site along with other industry and academic partners (Telefónicawatch, #135).
Through its Enterprise division, UK incumbent BT Group also recently showcased the potential for 5G in an emergency vehicle setting, supporting enhanced frontline diagnosis through the use of remotely-guided ultrasound scanning (BTwatch, #305).
Driving demand for industrialised 5G through connected vehicles
This is just the latest V2X or autonomous vehicle trial to secure Telefónica's participation, as the operator and its peers continue to focus on connected vehicles deployed within a range of industries as potential new revenue streams that can be developed for 5G. In late-2016, with Deutsche Telekom and Vodafone Germany, Telefónica joined 5G-ConnectedMobility, an Ericsson-led 5G research consortium (Telefónicawatch, #112). Shortly afterwards, in October 2016, Telefónica, peers, and automotive groups threw their weight behind the European Commission-backed European Automotive Telecom Alliance (EATA, Telefónicawatch, #110).
Telefónica joined the 5G Automotive Association (5GAA) in 2017, and, with Huawei, carried out two studies at its 5G Joint Innovation Lab of a CloudRAN-based 5G user-centric no-cell (UCNC) network. This focused on eliminating handover between cells and reducing interference (Telefónicawatch, #118).
Early in 2018, Telefónica trumpeted another successful V2X trial at its Huawei‑backed lab, and declared the technology as "the first and most important vertical industry which will be enabled by 5G innovations".
Subsequently, there have been trials in Segovia with SEAT (Telefónicawatch, #128) trialling mobile edge computing, which spawned a demonstration at Mobile World Congress 2019 (Telefónicawatch, #133).
O2 UK is also emerging as a keen participant in connected vehicle testing, as operators continue to search for compelling use‑cases enabled by 5G (see separate report). This includes working with the European Space Agency supporting a four-year trial programme for connected and autonomous vehicles solutions, Project Darwin, centred on the Harwell Campus, a science and innovation hub in Oxfordshire, England (Telefónicawatch, #136).