O2 UK accuses Ofcom of turning Three UK into a 'kingmaker'.
CEO Mark Evans takes dig at Vodafone UK over 5G speeds.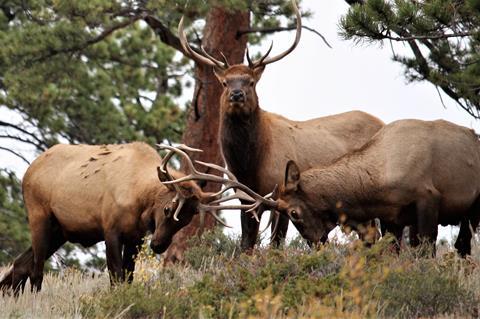 Telefónica UK (O2 UK) was perhaps protesting too much when it claimed to be perfectly relaxed about its role as a late-starter with 5G (Telefónicawatch, #136), and has subsequently come out swinging as rival operators attempt to make the most of an early-deployment lead.
O2 will launch its initial 5G services in six locations from October 2019. Although the operator has proclaimed that the head-start secured by rivals would have no material impact on its potential offering – and the rollout timeframe should see the operating business make up lost ground quickly – submissions made to regulator Ofcom were more negative on the prospects of effective competition in the nascent 5G market.
Despite publicly welcoming Ofcom proposals for the defragmentation of spectrum holdings in the 3.4GHz-3.8GHz band (Telefónicawatch, #136), linked to planned auctions in 2020, O2 was sceptical of the plan's value in filed documents. Ofcom proposals will enable operators to trade tranches of spectrum to defragment their holdings and thus have more chance of covering a contiguous block of spectrum in the bandwidth.
However, one of O2 UK's more eye-catching claims, which was widely reported by UK media, is that Ofcom policies to date have placed CK Hutchison's Three UK in a "kingmaker" position – where it can attempt to extract windfall gains from rivals in exchange for shifting spectrum, or charge anti-competitive rents as rivals fight to acquire larger contiguous blocks of spectrum.
O2 UK further claimed that Ofcom had twice foregone "obvious opportunities to facilitate a reconfiguration of the 3.4GHz-3.6GHz band", meaning that Three UK now holds two contiguous blocks of 40MHz and 120MHz in the spectrum range. Instead, the operator believes that Ofcom has placed "too much faith" in the secondary market as a solution to fragmentation, and warned that there is a high risk that trading alone will not resolve the problem as operators pursue their individual best interests.
O2's favoured solution had been the implementation of "full-band assignment", to ensure that all operators are able to acquire contiguous blocks. In the absence of that, O2 UK nevertheless said it would support Ofcom's proposal for a negotiation phase as part of the assignment stage for the spectrum award. It also agreed that winners of less than 20MHz should be restricted to frequencies at the top or bottom of the band, "to discourage rent-seeking behaviour", adding that Ofcom should implement a band-specific cap of 140MHz. Three UK has said that no restrictions should be placed on winners of less than 20MHz.
O2 UK and rivals BT/EE and Vodafone UK have blocks of 40MHz-50MHz each in the 3.4GHz-3.6GHz range, while 120MHz is up for grabs in the 2020 auction.
Evans gets a dig in at Vodafone
Amid its relentless pursuit of Ofcom and Three UK over contiguous spectrum, O2 UK has not neglected to take further swipes at other rivals over their 5G ambitions.
According to reports from UK technology media, O2 UK Chief Executive Mark Evans made use of a media roundtable to taunt Vodafone UK (VfUK) by claiming it is not offering "real 5G". Evans' reasoning was that VfUK has currently capped speeds for two of its 5G plans at 2Mbps and 10Mbps, which he pointed out can already be achieved with 3G and 4G technology, respectively. In VfUK's defence, it should be noted that the Vodafone Unlimited Max plan promises users "unlimited mobile access at speeds as fast as the device and the network will allow".
O2 UK is not alone in taking aim at rivals over new 5G services, underlining the highly competitive nature of the market and importance of winning over customers with 5G services. Indeed, network operators clearly fear the dominant position that Three UK will have because of its sizeable spectrum assets. BT/EE is said to have lodged a complaint with the Advertising Standards Authority (ASA) over a Three UK advertisement that claims: "If it's not Three, it's not real 5G". The Guardian reported that the ASA will investigate whether Three UK's 5G claim is in breach of the advertising code on grounds including being misleading.