O2 a 5G latecomer, but aiming to get up to pace with the market by the end of 2019.
5G launch features Huawei RAN in high‑profile sites, despite operator claims that Ericsson and Nokia are principal partners.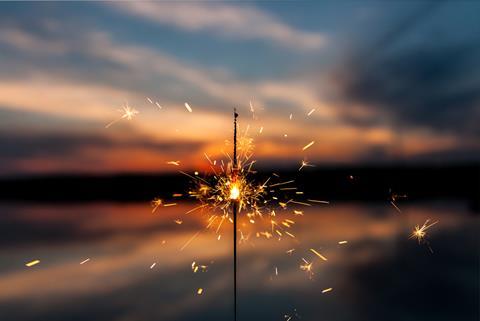 Telefónica UK (O2 UK) launched its bid for a slice of future 5G revenue with the deployment of commercial services in six locations across the UK.
Although somewhat late to the party compared to rivals BT/EE and Vodafone UK, the operator clearly aims to hit the ground running. As well as providing an unlimited data plan with 5G contracts, O2 UK has formed partnerships with third parties that are designed to encourage both private and business customers to adopt the new service.
O2 UK has previously claimed to be perfectly relaxed about its role as a late-starter with 5G, although it has made use of the opportunity to take some swipes at rivals over their 5G ambitions (Telefónicawatch, #136 and #137). As things stand, O2 UK appears to have avoided making early promises on expected 5G speeds, merely telling potential subscribers that 5G services are faster than 4G, and offer lower latency and improved capacity.
Partnerships to kick-start 5G
O2 UK unveiled some partnerships to highlight the types of services and use cases for which 5G technology is deemed to be essential, as opposed to existing 4G networks. For example, it is offering a 5G tariff that combines a virtual reality (VR) headset from Facebook-owned Oculus (the 32GB Oculus Go) and a twelve-month subscription to MelodyVR, which provides access to live music events using VR technology.
The operator also flagged partnerships to "demonstrate real-world 5G use cases" for business users. For instance, it provided the 5G connectivity for a 'smart ambulance' trial that essentially aims to transform an ambulance into a remote consultation room (see separate report). Here, O2 UK partnered with Wayra-funded start-up Array (until recently known as Launchcloud) for the asset-tracking and compliance-check elements, Samsung for the devices, and Visionable for the video collaboration software (see separate report).
Also trumpeted was the creation of the "first ever 5G powered live TV advert" with ITN Productions. This aired on 5 October 2019 during the Rugby World Cup match between England and Argentina. Other projects include the construction of a 5G smart factory with manufacturer Yamazaki Mazak, and a collaboration with Northumbrian Water Group to help transform its infrastructure and working methods. In addition, O2 UK signalled plans to establish Wayra 5G test environments for businesses of all sizes. 
O2 UK: 5G launch in detail
At launch, 5G services were made available in Belfast, Cardiff, Edinburgh, Leeds, London, and Slough. The aim is to cover 20 towns and cities by end‑2019, and 50 locations by summer-2020.
Customers can subscribe to '5G ready' O2 Custom Plans, featuring unlimited data and other data options, with the promise that these will not cost more than equivalent 4G services. 5G business tariffs are also available, as well as a 5G 'bolt‑on' plan for enterprise customers.
O2 UK is currently offering four 5G-enabled devices: the Samsung Galaxy S10 5G; Samsung Galaxy Note10+ 5G; Samsung Galaxy A90 5G; and the Xiaomi Mi MIX 3 5G.
Huawei still lurking at 5G sites
O2 UK's 5G network partners are Ericsson and Nokia, and the pair highlighted their contribution at the time of its launch.
Ericsson said its equipment supports the network in Belfast, Cardiff, Edinburgh, and Leeds, while Nokia kit is being used in Slough and London.
Earlier in the year, when unveiling plans, Mark Evans, O2 UK Chief Executive, had strongly indicated that these two vendors were the sole radio access network (RAN) partners, describing them as "the best choices for us at this time". However, this position appears to have become more fluid.
O2 UK has previously carried out tests on RAN equipment from Huawei Technologies and at launch was still using equipment from the vendor to provide 5G coverage at several sites in London.
Industry source The Mobile Network suggested that the decision to prolong the presence of Huawei kit until the launch of 5G may have been motivated at least in part by its superior performance, with anonymous sources claiming that Huawei equipment offers better functionality and stability than that delivered by Ericsson or Nokia.
O2 responded to the reports on the Huawei presence by explaining that the equipment was left over from the previously declared testing and would be replaced by Nokia gear in due course. It also downplayed the notion that Ericsson and Nokia were ever considered sole partners for 5G RAN, instead framing their position as being "principal partners", this retaining the option for O2 to work with other vendors. This may be an attempt by the operator to soften the previous, reasonably clear, statements that gave the impression of a degree of exclusivity for Ericsson and Nokia.
This could keep the door open not just for Huawei, once the UK government has given a definitive answer on the role it will be permitted to play in UK infrastructure, but also to new Group-investment Altiostar (see separate report), tied in to wider interest in developing an OpenRAN environment.
Juniper Networks recently indicated that it is acting as the strategic IP network provider for O2 UK in support of the 5G rollout (see separate report).