Swedish vendor gains backing role as O2 goes west with 5G network.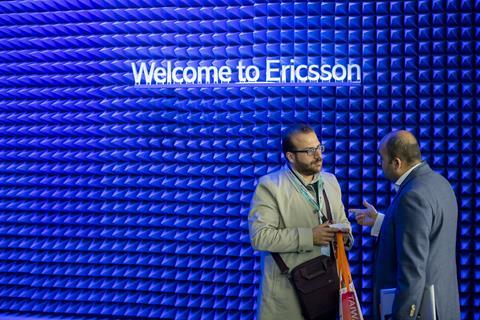 Ericsson trumpeted the expansion of its 5G network contract with Telefónica UK (O2 UK), announcing that it will extend the operator's 5G radio access network (RAN) into the west of the UK.
The Swedish vendor said it will "continue to support O2 with the rollout of commercial 5G in other cities, towns, and locations in England, Scotland, Wales, and Northern Ireland", although without being more specific.
Ericsson noted that O2's 5G rollout will involve upgrading of existing 2G/3G/4G locations, suggesting that the focus is more on network modernisation than building new sites. The vendor also said it was collaborating with O2 UK on standalone 5G architecture, with the development of an "innovation cluster" for testing and evaluation.
O2 UK says on its website that it now supports 5G in parts of 60 towns and cities, beating its goal of reaching 50 cities by summer 2020. The operator is also due to be merged with UK cable operator Virgin Media. Among other aspects, the planned merger has been positioned as an opportunity to accelerate 5G investment (Telefónicawatch, #143).
O2 UK's primary 5G network partners are Ericsson and Nokia, with the pair highlighting their contribution at the time of the operator's 5G network launch in October 2019 (Telefónicawatch, #138). Ericsson equipment already supports O2 UK's 5G service in cities including Belfast, Cardiff, Edinburgh, Leeds, Liverpool, and Manchester, while Nokia initially focused on London and Slough.
O2 UK has previously said that it is planning to replace Huawei Technologies RAN equipment, used in London, with Nokia gear in due course. The role of the China-based vendor in UK 5G networks is still under review by the government. Brendan O'Reilly, Chief Technology Officer of O2 UK, described Ericsson as "one of our primary vendors" for 5G, maintaining the message that the operator is keeping the door open to other suppliers. Whether or not that will include Huawei remains to be seen.
Auction wrangles continue to muddy 5G roadmap
O2 UK is currently relying on 40MHz of the 3.4GHz band for 5G, but more frequencies are due to be auctioned off by regulator Ofcom later in 2020. Ofcom recently said it considers that the earliest bidding could start is November 2020, "if there is no litigation of our final auction decision", and depending on government plans to lift lockdown restrictions imposed to slow the spread of COVID-19.
In early-May 2020, it was reported that O2 UK had warned Ofcom that it intends to legally challenge the auction rules over its oft-cited concerns around mid-band spectrum fragmentation, although little seems to have been reported on the matter since (Telefónicawatch, #136, #137, #138, #140, and #141).
Ofcom made it clear when it published the final rules for the auction that it had no intention of intervening to guarantee spectrum contiguity for all operators. However, O2 UK and Vodafone UK are both reportedly continuing to warn that this approach will harm competition. It seems that O2 UK has subsequently made use of a "letter before claim" to raise concerns that were not resolved during Ofcom's previous consultations.
Ofcom is also now consulting on one aspect of technical modelling, derived from the use of a "single user throughput" model (the "SUT model"). This model supports Ofcom's view that operators "were likely in the longer term to be able to support a wide range of 5G services without 80–100MHz of spectrum bandwidth in the 3.4GHz–3.8GHz band", whether contiguous or not. Any comments are to be submitted by 12 June 2020.