Fidor relationship, formed in 2016, does not appear to have set world alight.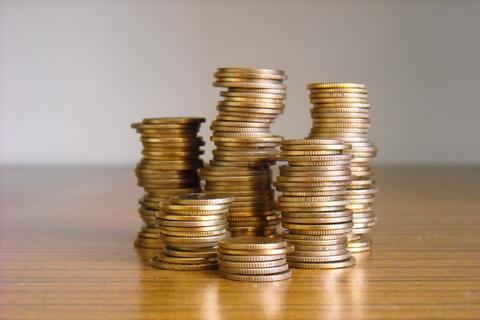 Telefónica Deutschland (O2 Germany) flagged it was in discussions with a new partner to support its O2 Banking service. The operator said negotiations with the undisclosed partner, which is to be revealed at the end of May 2020, were at a "well‑advanced" stage.
The new banking offer is expected to include a Girocard debit and a Visa credit card, as well as the ability to withdraw cash worldwide free of charge. There are also plans to offer access to contactless payment systems and the Apple Pay and Google Pay digital wallet platforms, in addition to a new bonus programme (Telefónicawatch, #120) and "other exclusive benefits".
"The aim is to expand the range of services beyond the previous service and to scale it again on the basis of a strong platform. To do this, we will consistently think of our own actions from the customer's perspective — and more and more of them want a complete mobile banking offering, including investment services. "

— Markus von Böhlen, Director of Devices, Trading & Digital Life, O2 Germany.
The move will reportedly see the breakup, from late-June 2020, of O2's relationship with Fidor Bank, a German digital banking player that has supported O2 Banking since June 2016 (Telefónicawatch, #107). The operator was said to have sent out an email informing customers of the coming switch and flagging it was set to publish details of next steps.
The partnership with Fidor was being brought to a close after the two businesses "jointly decid[ed] to pursue goals and strategies independently of one another", the email is reported to have said.
Not a success story
O2 Germany has not revealed specific figures on O2 Banking's performance, but broader signals have not been positive. In the operating business's Annual Report for the twelve months to 31 December 2019, turnover from O2 Banking was included within "other revenues", which slumped to €11m in the year. In FY18, the figure was €13m and FY17 €19m.
The operator has previously flagged eagerness to extend beyond the Fidor relationship. In January 2019, O2 Germany formed a distribution partnership with the WeltSparen platform, owned by European fintech Raisin, offering products for the first time from an external financial services provider (Telefónicawatch, #133).
It has also shown willing to cut partners and try again with a different provider should commercial performance not live up to expectations. In 2019, the German operating business unceremoniously ended its relationship with over‑the‑top platform Burda for the O2 TV service, and brought in more established player Waipu.tv to revamp the offering, although customer numbers remain modest (Telefónicawatch, #135 and see separate report).