Australian software provider Hansen joins gang of suppliers working on German OB's wide-reaching digital transformation.
Vendor sees potential to expand its footprint to other Telefónica geographies.
O2 front-loads licence purchases.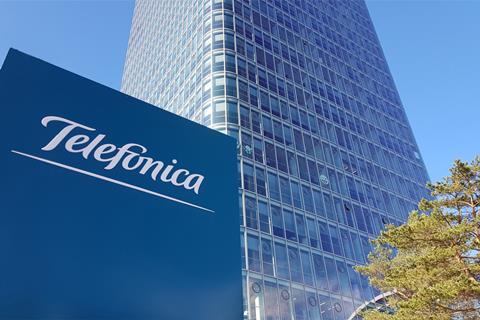 Telefónica Deutschland (O2) signed a strategic agreement with Australia-based IT software and services provider Hansen Technologies that forms part of a wider overhaul of the operating business's IT architecture (Telefónicawatch, #151).
According to Hansen, a 'master agreement' has been signed for an initial fixed term of five years, with associated revenue of about AUS $25m (€16m/£14m). It covers the licensing "via a prepaid subscription" of Hansen's "cloud native" communications products to support Telefónica's operations within Germany.
Suite as
Details of the products to be deployed by O2 were not provided, although it seems that the operating business will be using the supplier's Create-Deliver-Engage Suite of apps to enable it to better analyse and derive insights from customer and billing data. The product suite integrates technology from billing software specialist Sigma Systems, which Hansen acquired in May 2019.
Hansen is one of at least four partners to have been selected by O2 in recent months to underpin the IT transformation programme being led by the OB's Chief Technology & Information Officer Mallik Rao. The programme is intended to have a major impact on the cost of service delivery within the next three years, and deliver a substantial reduction in costs by 2025.
IT support systems giants Tech Mahindra and Wipro were announced as two core IT providers in February. In March, O2 also selected Matrixx Software as its "monetisation partner". On its website, Matrixx says O2 is deploying the Matrixx Digital Commerce Platform "in combination with Salesforce, Hansen, and a billing partner".
Andrew Hansen, Chief Executive of Hansen Technologies, indicated that Tech Mahindra will be responsible for implementing Hansen's software as O2's systems integrator for the project.
Speaking during an analyst call transcribed by CQ FD Disclosure, Hansen noted that the supplier works with Tech Mahindra in other parts of the world, "but we have an ongoing role in maintaining and looking after our software and upgrades… so it is a bit of a collaboration of all parties coming together", Hansen said.
During the tender process, "a fair amount of time was also spent on how we would allow [O2] to operate their business and transition to a new technology stack and how we would be able to assist in that process", he added.
Template for transformation
Hansen suggested that the O2 transformation programme could serve as a blueprint for other Telefónica businesses, although he said "only very initial conversations" had taken place elsewhere.
"This is a very large project because… you've got an incumbent system, which has to keep on operating the business whilst you're trying to then migrate for new products and services into a new system", he said.
He said the programme was driven by factors such as the launch of 5G and the need to support an omni-channel approach to customer support. "They had a strong drive towards cloud native for future-proofing of their technology".
The CEO noted that Hansen does have some previous experience with Telefónica. For example, the vendor supported the launch of mobile virtual network joint venture Tesco Mobile in the UK. In addition, Telefónica's Tuenti brand in Spain signed a deal with Hansen in 2011 for the provision of billing and customer care support for the Tu mobile service (Telefónicawatch, #57 and #63).
One thing is for certain: the O2 agreement is a very big deal for Hansen. The supplier upgraded its full-year guidance on the back of the announcement, primarily because Telefónica decided to "prebuy" Hansen licences and pay for them "in the first twelve months of the deal, which is quite unusual", Hansen said. In fact, AUS $21m will be recognised as revenue upfront in the second half of the supplier's current fiscal year, which runs to the end of June.
"This will be a showcase for other telcos, which are looking to break the cycle of aging and legacy systems and a process to… how you would actually move from a legacy architecture to a very modern SaaS cloud micro services-based technology", Hansen proclaimed.

Anne Morris is a freelance journalist, editor and translator. She has been working as a reporter and news analyst for TelcoTitans since 2016.