UK operating business seeks to bolster "national champion" pitch ahead of Virgin Media merger.
Focus is on eliminating 4G 'not-spots' and boosting 4G and 5G coverage at tourist attractions.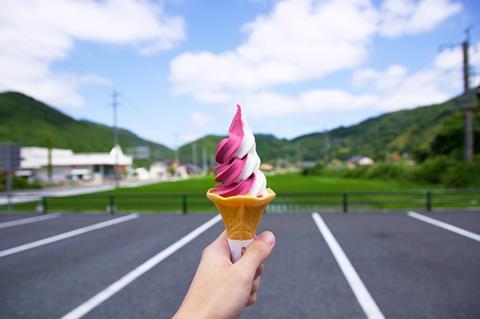 Telefónica UK (O2 UK) flagged efforts to shore up its 4G mobile network in advance of its proposed merger with Virgin Media, alongside the ongoing rollout of 5G services.
The UK operating business boasted that it has upgraded its 4G network in 91,000 postcodes since the start of 2020, with a focus on eliminating mobile 'not-spots' in rural areas. It claims it now has 4G coverage in "over 18,000 regional towns, villages, and hamlets" and that its total population coverage is already at around 99%.
O2 UK acknowledged that the focus in now on geographical coverage as opposed to targeting densely inhabited areas. The operator pointed to its collaboration with UK rivals EE, Three UK, and Vodafone UK on the government-backed Shared Rural Network (SRN), which aims to expand coverage of the UK's landmass from at least one operator to 95% by 2025 and is due to start rollout in the second half of this year (Telefónicawatch, #141).
Sun, sand, and signal
Moreover, O2 UK wants to ensure it is able to handle traffic spikes at popular tourist attractions, as lockdown restrictions imposed to stop the spread of COVID-19 are lifted. Although further measures are to be introduced from this coming Saturday, including the long-awaited re-opening of British pubs, UK citizens are already travelling to UK seaside resorts and other destinations in their droves.
The introduction or expansion of 4G coverage at 400 tourist hotspots adds to O2's existing efforts to target post COVID-19 opportunities; O2 Business recently launched digital solutions to help businesses resolve social-distancing challenges. The operator noted that it has experienced an average 30% increase in voice traffic since lockdown began.
"We are continuing to add 4G to even smaller rural communities across the length and breadth of Britain, at the same time improving the experience for our customers in towns and cities by deploying more spectrum into the places where they need it most. We will also play a leading role — alongside the other network operators — in ensuring the Shared Rural Network does its job in eradicating rural not-spots."

Brendan O'Reilly, Chief Technology Officer at O2 UK.
As it continues to bolster its 4G network, O2 UK is also building out its 5G network, in collaboration with network partners Ericsson and Nokia. It said it provides "ground-level outdoor 5G coverage" at 334 "major national landmarks" for the first time.
The operator recently said it now supports 5G in parts of 60 towns and cities, beating its goal of reaching 50 cities by summer 2020.
Planning ahead
The intensification of 4G network activity could also form part of preparations for the proposed merger with cableco Virgin Media.
The deal, expected to be completed by mid-2021, was presented by the partners as the advent of a new national connectivity champion, helping the UK government hit objectives on ultrafast coverage and creating an opportunity to accelerate 5G investment. O2 recently signed up networking solutions provider Ciena to help migrate its legacy time division multiplexing (TDM) infrastructure and traffic to an 'adaptive IP' network, which could help with future network integration.
Furthermore, Virgin Media has been talking itself up as the UK's "bastion for backhaul" for 5G, in the hope that the new converged player will be in a position to compete more intensely for mobile services contracts with BT Group's access services and wholesale operations.