O2 boasts of bilateral site sharing agreements with its rivals that are expected to expand 4G coverage to hundreds of previously underserved rural locations.
Agreement reached as German watchdog only approves existing DT and Vodafone grey spot partnership on condition that O2 is brought into the fold.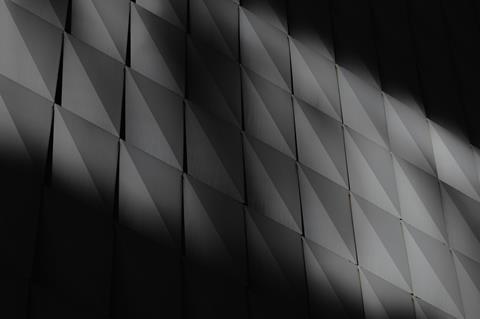 Telefónica Deutschland (O2 Germany) declared two new alliances with its national peers intended to improve nationwide 4G coverage for its mobile customers.
The separate agreements with Deutsche Telekom (DT) and Vodafone Germany will see O2 and its peers share active network technology in "grey spots" — areas where one operator already provides 4G coverage but its counterpart does not. These areas are said to typically be "less frequented" and located where building separate infrastructure could prove economically challenging.
Each deal is expected to see the operators involved share access at "several hundred" sites to help address the "profitability gap" by cutting the cost of delivering more consistent 4G coverage. With grey spots, no new infrastructure is required, which should make the rollout process quicker and cheaper.
O2 preparing for a growth spurt
The announcement from O2 Germany came as the operating business held a strategy update event, reinforcing its dividend payment, and declaring its path onto a "decade of growth" after twenty years work supposedly establishing itself in the market and integrating acquisitions. O2 also set out plans to raise investment following its mast sale to Telxius, drastically reduce the time to market for new applications through the adoption of new virtualised systems, and heralded the upcoming deployment of open RAN technology at hundreds of sites during 2021. Full coverage of the O2 Germany event will feature in a future Telefónicawatch.
Shades of grey
The discrete agreements on bilateral sharing were differentiated from the existing industry collaboration on "white spots" — areas where no operator provides 4G coverage — which entails the three major German mobile network operators collaborating to build new shared infrastructure. Under plans announced in November 2019 (Telefónicawatch, #139), 6,000 mast sites are supposedly in the process of being upgraded to 4G technology, which will be shared by all.
The grey spot agreements are also different from the white spot plans in that they involve the sharing of active equipment. White spot pledges only cover sharing of passive infrastructure, requiring each party to install their own transmission technology and antennas.
The operators have been muted on the progress of the white spot accord, and in the latest Telefónica release it still referred to an "agreement in principle" between the three parties, supporting the perception that little progress has been made.
Arms twisted
DT and Vodafone have already entered a grey spot agreement between themselves, with the signing of a letter of intent trumpeted in February 2020 (Deutsche Telekomwatch, #92). This seemingly more substantive agreement covered a total of 4,000 sites, with each operator willing to open up around 2,000 sites to its rival.
The sharing arrangement required clearance from the Bundeskartellamt (Federal Cartel Office), and telecoms regulator Bundesnetzagentur (BNetzA). The O2 declaration of plans with the pair were notably publicised on the same day that the Federal Cartel Office determined that Vodafone and DT continuing with their grey spot initiative without including O2 would be "problematic", and stated it would only let the pair play together if O2 was invited to join in.
"A purely bilateral, exclusive cooperation between the two companies would enable them to increase their competitive lead without having to build up their own, new sites. [O2] would in practice be unable to match this advantage because the cooperation involves sites where additional deployment is generally unprofitable. This would likely reduce the intensity of competition and disadvantage all consumers in the medium to long term. "

— Federal Cartel Office.
The authorities are not giving the operators free rein now that all three are working together, however. The Federal Cartel Office is demanding that steps be taken to ensure that other service providers that do not own their own national infrastructure are not disadvantaged by the partnership. The three operators have apparently committed to including access to grey spot sites under any national roaming agreements that are in place with other players (for example 1&1 Drillisch) to alleviate this concern.