O2 won a legal battle with its wholesale customer on the cost of sharing spectrum assets, but multiple legal reviews continue.
Hundreds of millions of euros at stake.
1&1 Drillisch takes financial hit, but O2 remains vulnerable.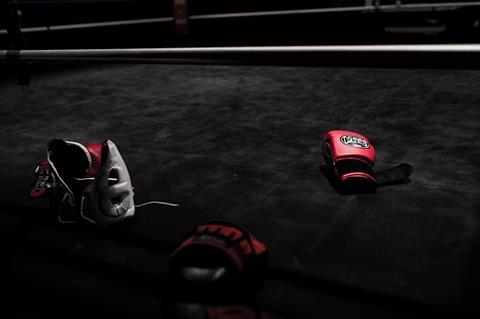 Telefónica Deutschland (O2 Germany) emerged victorious in a retroactive price review initiated by its wholesale partner 1&1 Drillisch, although decisions on three similar reviews are still pending.
Together, low-multiple hundred million euros may be at stake.
The price reviews relate to the wholesale agreement signed between Drillisch and O2 Germany in 2014 as part of the latter's acquisition of E‑Plus from KPN (Telefónicawatch, #90 and passim). The deal committed O2 Germany to allocate up to 30% of the combined network's spectrum to Drillisch, and also gave the mobile virtual network operator (MVNO) the right to call for price reviews.
It appears that United Internet‑owned 1&1 Drillisch instigated four price reviews aiming to reduce its wholesale costs, but an independent expert serving as an arbitrator has, in a draft decision, rejected the first request to retroactively reduce advance service prices, with effect from September 2017. The final decision on this first review is expected to be issued in mid‑November 2019. The other three reviews have retroactive dates of July 2018, January 2019, and July 2019, respectively, and decisions on these are expected in 2020.
1&1 Drillisch is already counting the potential losses of its initial failed bid to reduce fees. The operator, which acquired 5G‑enabling frequencies in Germany's 2019 spectrum auction (Telefónicawatch, #136), and parent company United Internet have already lowered their earnings outlook for 2019. 1&1 Drillisch's share price plunged over 20% the day after the initial draft decision was announced, and has yet to significantly recover.
It is far from certain, however, that subsequent decisions will also be in O2 Germany's favour. According to a Reuters report, Simon Bentlage, an analyst at Hauck & Aufhaeuser, said the three remaining reviews might still turn out positive for 1&1 Drillisch as O2 Germany "has been especially price aggressive in 2018".
Final confirmation of the fees is dependent on the outcome of a procedure initiated independently by O2 Germany, relating to payments by partners for spectrum usage rights from the auction in 2015. Overall, the operator said it is pursuing claims in the low three‑digit million-euro range in connection with partner contracts, and expects to complete these procedures in 2020. 1&1 Drillisch noted that the requested price increase in relation to the 2015 auction amounts to around €12m annually for a five‑year period of service from July 2015 to June 2020, and said it "does not consider the request justified".