O2 Germany now able to offer speeds up to 1Gbps in select regions.
Tele Columbus agreement the latest in a series enabling O2 to build a fixed‑line and pay‑TV delivery platform without infrastructure investment.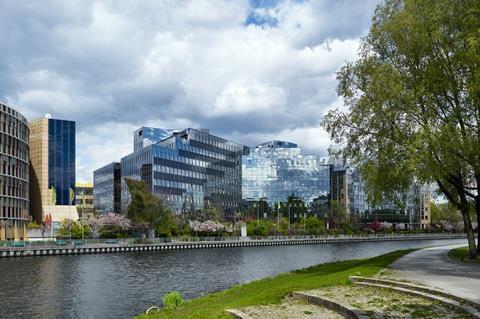 Telefónica Deutschland (O2 Germany) flagged a new long‑term cooperation agreement with Germany's third‑largest cableco Tele Columbus, which supports recent efforts to expand its wireline offering and digital services portfolio, including pay‑TV services.
Historically, the operator has tended to lean on wholesaling arrangements with Telekom Deutschland (TDE) to support its wireline services, but it is increasingly indicating a desire to collaborate with broadband network operators at regional and local level (Telefónicawatch, #76, #92, #130, and #171).
Under this latest agreement with Tele Columbus, O2 Germany will gain wholesale access to the 2.3 million households covered by the cableco's hybrid fibre-coaxial (HFC) network, enabling it to offer broadband speeds of up‑to‑1Gbps to its customers. The cableco has a specialty in the provision of broadband connectivity in association with municipalities and local utilities using fibre‑to‑the‑building (FTTB) and fibre‑to‑the‑home (FTTH) connections, and it indicated that O2 Germany would be able to benefit from this.
Tele Columbus retails services under the PŸUR brand and has a traditionally strong presence in the former East Germany. In its 2018 Annual Report, Tele Columbus said it supplied around 45% of cable households in Berlin, as well as 62% in Brandenburg, 57% in Saxony, 41% in Thuringia, and 21% in Mecklenburg‑Western Pomerania. In Saxony‑Anhalt, it claimed a market share of around 98%. Through its 2015 acquisition of rival Pepcom, Tele Columbus also gained access to regions in the western federal states of Bavaria (16% market share in 2018), North Rhine‑Westphalia (12%), and Hesse (11%).
Tele Columbus is in the process of upgrading its HFC network with DOCSIS 3.1 technology, and launched its first 1Gbps service in Berlin in August 2019. It offers 400Mbps services on the existing DOCSIS 3.0 network. It was also reported in 2017 that the cableco launched a 1Gbps service via Pepcom subsidiary Kabelfernsehen München ServiCenter (also known as Kabel & Medien Service/KMS) in Markt Indersdorf in Bavaria, based on FTTH/B technology and in collaboration with the local community.
The deal comes close on the heels of O2 Germany's wholesale access agreement outlined in May 2019 with Vodafone Germany that was subject to the completion of Vodafone's purchase of rival domestic cableco Unitymedia from Liberty Global (Telefónicawatch, #135). That acquisition was finally completed in July 2019.
O2 making a virtue of its multiple partnerships
O2 Germany was at pains to note that the new arrangement with Tele Columbus would be complementary to the existing wholesale agreements with TDE and VfD, enabling it to further expand its high‑speed internet offering in Germany.
O2 Germany has also previously highlighted a partnership with city carrier wilhelm.tel in Hamburg, and has said it plans to expand this partnership model to the rest of Germany. In late‑2018, it also tied up with Vitroconnect in order to gain access to network assets owned by utility group EWE (Telefónicawatch, #131).
Alfons Lösing, Chief Partner and Wholesale Officer at Telefónica Deutschland, said the cooperation with Tele Columbus means that the operating business "will have the largest broadband network coverage of all providers in Germany". The operator claimed that "no other provider in the country has such comprehensive access to a combination of cable and VDSL infrastructure".
"This cooperation once again underpins our strategy of offering customers highly attractive products at very fair prices through smart partnerships. Thanks to the proven cooperation with other providers, we already have an extensive infrastructure product portfolio in the fixed‑network segment. This is the ideal basis for us to provide innovative products and convergent services. "

— Lösing.
O2 Germany seeks multi‑pronged fixed network support
As well as alliances supporting fixed‑line services, O2 Germany has increasingly demonstrated a willingness to collaborate with a wider range of network partners to underpin its 4G, and future 5G, mobile network.
In terms of fixed‑line partnerships designed to help it put its mobile network performance troubles behind it, O2 Germany has agreed to connect more than 1,500 base stations to the GasLINE fibre‑optic network; at least 1,500 base stations to the NGN Fiber Network (Telefónicawatch, #126); and at least 1,000 base stations to the Unitymedia cable network (Telefónicawatch, #132). In addition, TDE is to connect at least 5,000 mobile base stations. O2 Germany also formed a pilot backhaul‑sharing agreement with VfD in 2018 (Telefónicawatch, #124).
O2 Germany published preliminary figures for the first nine months of 2019 that showed a gain of 114,000 fixed‑network broadband accesses in the year to date. At the end of September 2019, total fixed broadband accesses stood at 2.19 million, of which 1.62 million were VDSL connections. However, this is still a small fraction compared to mobile accesses of 43.6 million (20.9 million of which are LTE) by the end of the third quarter 2019.