While there remains work to be done to clear 700MHz spectrum for mobile network operator use, Telefónica is preparing for deployment later in 2019.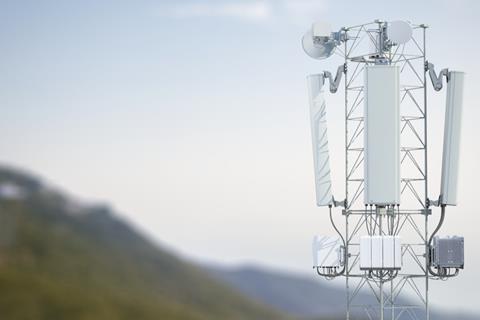 Telefónica Deutschland (O2 Germany) confirmed reports that it had started testing 700MHz (694MHz–790MHz or LTE Band 28) frequencies on a "few sites" in the German state of Schleswig‑Holstein, in order to determine the spectrum band's suitability for wide area LTE and, ultimately, 5G network coverage.
A spokesperson for the operator said the propagation characteristics of the frequencies means they are well suited for covering large areas. "They are to be used selectively and demand‑driven in rural areas where the existing LTE capacity, which is made available with the 800MHz frequencies, is no longer sufficient. The frequencies should also be used for 5G", the spokesperson added.
Beady‑eyed users of CellMapper, a crowd‑sourced cellular tower and coverage mapping service, had already spotted that O2 Germany was carrying out tests using the 700MHz band in the northern German state.
Although the spectrum licences were issued as long ago as 2015 (Telefónicawatch, #98), O2 Germany and rivals Telekom Deutschland (TDE) and Vodafone Germany have so far been unable to make use of them for LTE. This is partly because the process of switching from terrestrial (DVB‑T) to digital television (DVB‑T2) services to free up the frequencies is still in progress. That process is expected to be completed throughout Germany by mid‑2019.
TDE, which has already applied to the Federal Network Agency to use the 700MHz spectrum from the middle of 2019, pointed to problems related to the lack of cross‑border coordination with neighbouring countries such as Poland on the use of the frequencies. The continuing operation of adjacent nation terrestrial broadcasting services in the 700MHz band could interfere with mobile services.
According to Teltarif, O2 Germany has noted similar problems in Denmark, whose border lies close to the operator's test sites. However, the operator told Telefónicawatch that "there are no interferences" affecting its test sites, and that it anticipates nationwide clearance by the end of 2019.
All member states of the European Union have been given a deadline of 30 June 2020 to reassign the 700MHz band to wireless broadband services, but this could be delayed by up to two years if the reasons provided are deemed sufficient.
Certainly, O2 and rivals appear to be eyeing 700MHz spectrum as a useful resource to help them eliminate more "white spots" (areas with poor or no mobile coverage) throughout Germany, using both LTE and future 5G networks. The three operators remain under pressure to improve mobile coverage, and have been trying to tackle the issue before the German government imposes national roaming arrangements on them (see separate report).