Telekom Deutschland's long-standing deal with 'ethnic' MVNO comes to an end.
Deal expected to commence in mid-2022 and take full effect during 2023.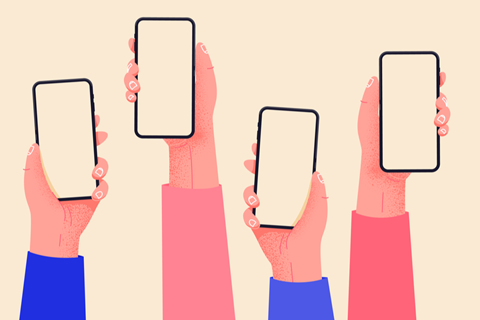 Telefónica Deutschland (O2) signed a wholesale agreement with mobile virtual network operator (MVNO) Lebara Deutschland, bringing to an end Lebara's long-standing agreement with Telekom Deutschland.
The 'ethnic' MVNO has been using Telekom's network since launching in Germany in early-2010 (Deutsche Telekomwatch, #5). In 2019, Lebara extended the agreement with Telekom by a further three years.
It seems that Lebara is keen to further develop its business in Germany. Speaking during O2's analyst call for the quarter to 30 September 2021 (Q3 FY21), the operator's CEO Markus Haas said Lebara was attracted by the OB's infrastructure improvement, especially in urban areas, and the offer of a "fair and competitive deal".
"We do not expect a distortion of the market from this deal", he said. He added that the Lebara partnership should kick in from the middle of 2022 and ramp up during 2023, when it should reach its full revenue potential.
A spokesperson for O2 said Lebara customers will migrate to its network over the course of 2022.
"We would call it a mid-sized deal", Haas said, noting that it is expected to last at least four years, with one year on top.
During the analyst call, Polo Tang, Managing Director at UBS in London, said he estimated that the Lebara contract could bring in about two million subscribers and be worth potentially €50m–€100m in annualised partner revenue. Haas clearly did not want to be drawn on numbers, but indicated that Tang's estimates were at least in the ballpark of what could be expected.
Building up the brand portfolio
O2 describes its wholesale partner business as an important pillar of its multi-brand approach. In its Annual Report for FY20, the OB said its largest partners include United Internet-owned operator 1&1, MEDIONmobile with the Aldi Talk service, and mobilcom/debitel. Lebara looks set to be added to that list from 2022.
The spokesperson said the OB is "consistently pursuing the goal of further expanding our strong position in the important partner business. However, this goal can be achieved through various measures, not exclusively through new wholesale partnerships".
With regard to the number of wholesale partnerships, the spokesperson pointed out that there are different models here, "from branded resellers to service providers to mobile virtual network operators". O2 does not publish the total number of wholesale partnerships, the spokesperson said.
In May, O2 and 1&1 declared the signing of a new National Roaming Agreement (NRA), and associated revisions to the structure of their existing multibit access mobile virtual network operator (MBA MVNO) arrangement signed by the pair at the time of O2's acquisition of rival E-Plus in 2014 (Telefónicawatch, #154 and passim).
In terms of its own sub-brands, the OB uses Blau for low-cost offers, and addresses 'ethnic' target groups with brands such as AY YILDIZ and Ortel Mobile.

Anne Morris is a freelance journalist, editor and translator. She has been working as a reporter and news analyst for TelcoTitans since 2016.