Infinera, a long‑term Telefónica partner, picked up a new contract to upgrade Telefónica's mobile transport network in Germany.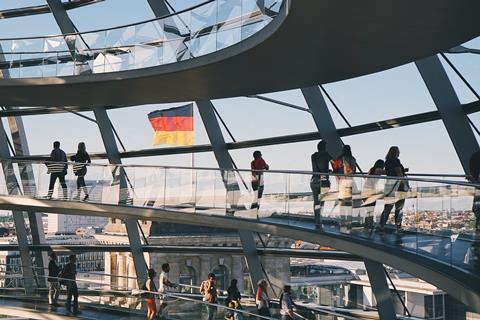 Telefónica Deutschland (O2 Germany) selected the DRX Series router platform from optical network specialist Infinera to upgrade its mobile transport network to support 5G requirements, as the operator ramps up preparations since committing €1.42bn to frequency rights earlier in 2019 (Telefónicawatch, #136).
O2 Germany apparently aims to deploy "multiple DRX Series platforms", including configurations that support 300Gbps (300G) and 900Gbps (900G).
Infinera describes the DRX Series as a disaggregated routing platform. It utilises the Infinera Converged Network Operating System (CNOS), which is built on the Open Network Linux (ONL) open-source software platform, and can be deployed with third‑party 'white boxes' as well as DRX routers.
Infinera another TIP success story
Infinera has been a Telefónica partner for more than a decade, recently focusing on development of software-defined network platforms (Telefónicawatch, #70, #74, #97, #117, and #119).
It now appears to be meeting Telefónica Group's call for suppliers to help it advance the disaggregation of hardware and software in future optical IP networking and radio access network solutions, as highlighted by the Group's work with the Facebook‑backed Telecom Infra Project (TIP).
At Mobile World Congress 2019, Infinera showcased CNOS within the framework of the disaggregated cell site gateways (DCSG) specification developed by BT, Orange, Telefónica, TIM Brazil, and Vodafone Group within TIP (Telefónicawatch, #130). CNOS was shown operating on the DCSG Odyssey cell site gateway that was demonstrated by ADVA , Edgecore Networks, TIP, and Vodafone.
The vendor is not the only collaborator on Telefónica‑backed TIP projects translating cooperation into meaningful contracts: Altiostar is to see the operator become a shareholder in its business, and will be Telefónica's OpenRAN partner of choice (see separate report).