Mallik Rao now succeeds both Cayetano Carbajo Martin and Guido Eidmann.
Germany follows suit from Group, with unified role.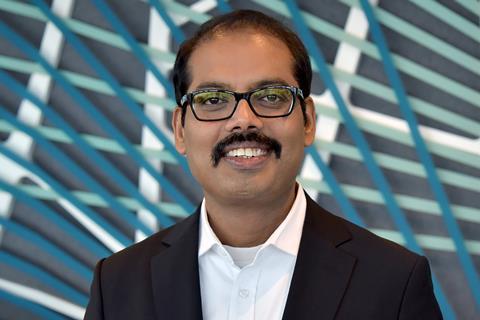 Telefónica Deutschland (O2 Germany) appears to have merged the two formerly separate functions of Chief Technology Officer (CTO) and Chief Information Officer (CIO) with little fanfare, putting Mallik Rao in charge of both network and IT systems.
Rao had already been appointed as the successor to outgoing CTO Cayetano Carbajo Martin, who is taking up a new post at Telefónica Group in Spain (Telefónicawatch, #137).
O2 Germany has now signalled that Rao will also take over the CIO position from Guido Eidmann, who left the company at the end of October 2019.
As a result, Rao was named as Chief Technology and Information Officer (CTIO) with effect from November 2019.
The move mimics the approach at Group level, where Enrique Blanco has held the CTIO title since 2017 (Telefónicawatch, #119).
It seems that Eidmann's departure was somewhat unexpected. He joined O2 Germany in 2015, following the acquisition of E‑Plus, and was appointed as CIO in 2016 (Telefónicawatch, #103 and #119). O2 Germany said only that Eidmann had decided not to extend his contract "for personal reasons", and left the company in mutual agreement with the supervisory board.
O2 Germany provided no detail on when or why it decided to merge the CTO and CIO roles, although the move certainly aligns with the Group focus on becoming a platform‑based company. Furthermore, the German operator is entering a new post‑integration phase, after completing much of the heavy lifting required to merge the formerly separate E‑Plus and O2 networks. The focus now is on improving network performance, supporting new digital service offerings, and ensuring a good customer experience.
Rao brings considerable experience as CTO, having held this role at both Vodafone Turkey and Aircel in India. He also appears to have been responsible for IT‑related tasks in the field of business and operational support systems as well as open‑source and OpenStack.
O2 Germany said it now has seven members on its executive management board after confirming contract extensions for five other members to July 2023 for:
Markus Rolle, Chief Financial Officer.
Wolfgang Metze, Chief Consumer Officer.
Alfons Lösing, Chief Partner and Wholesale Officer.
Valentina Daiber, Chief Officer for Legal and Corporate Affairs.
Nicole Gerhardt, Chief Human Resources Officer.
The contracts for the other members, Markus Haas (Chief Executive) and Rao, currently run until the end of 2022.