Virtualised network core based on AWS public cloud infrastructure; Ericsson's cloud-native 5G functions.
OpCo aims to delivering "new industry solutions" securely and quickly, with Mercedes already deploying a 5G campus network.
PoCs with selected partners underway; commercial availability slated for 2021.
Group gears up for RAN virtualisation in Germany, along with Brazil, Spain, and the UK.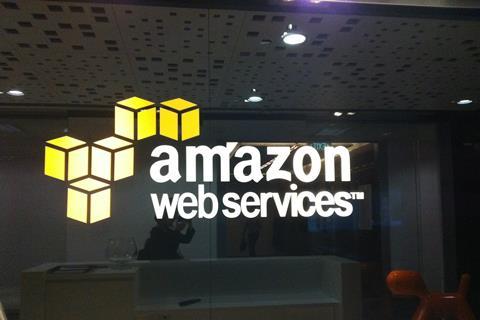 In a claimed country‑first, Telefónica Deutschland (O2 Germany) said it was assembling a cloud‑based 5G core network in the country. The reports of the innovative core development were followed by the launch of 5G services, although initial 5G capabilities are prosaic compared to the operating business's (OB) ambitions (see separate).
Key elements of the virtualised 5G core network are supplied by Amazon Web Services (AWS) and Ericsson. The former provides its "proven [public] cloud infrastructure", while the latter delivers 5G core and orchestration components based on the supplier's cloud‑native software architecture.
With a more agile network in place, O2 Germany aims to dynamically scale and allocate 5G network capacity, including network slicing, to meet the needs of its business customers.
AWS onboarded
AWS was unveiled as a 5G core enabler in early-September 2020, and builds on the operating business's collaboration with Ericsson, which was announced in June 2020.
Aside from its public cloud infrastructure, provided by AWS servers in Frankfurt, the hyper‑scaler also brings to the party AWS Outposts.
AWS Outposts is pitched as a "fully managed service" that extends AWS infrastructure and services, application programming interfaces, and tools to "virtually any on‑premises facility". In this way, claims AWS, developers can use tools they are already familiar with, so eliminating the need for them to build these solutions independently.
Markus Haas, Chief Executive (CEO) of Telefónica Germany, not surprisingly gave AWS (and its security credentials) a ringing endorsement. "This collaboration with AWS is an important part of our strategy for building industrial 5G networks", he said.
The idea behind the virtualised 5G core is that new industry solutions are developed faster, and greater levels of automation can be applied in business customers' production and logistics processes.
Instead of a time‑consuming hardware setup for new services at company sites, only 5G radio access network (RAN) kit is required — software-based integration via the 5G cloud can apparently be "implemented easily and at lower costs". Telefónica cited estimates from "experts" that estimated companies can achieve cost savings of about 20% with this new setup. The promise of implementing more applications in real-time using edge computing is another purported attraction.
Work on implementing the new 5G core and "essential" network functions, which entails proof of concepts (PoC) with "selected" industry partners, began in September 2020. Commercial industrial use‑cases, targeting the "entire German industry", are slated for availability in 2021.
Telefónica is no stranger to AWS. In May 2018, Telefónica Business Solutions announced a strategic collaboration with the software giant to target enterprise customers (Telefónicawatch, #125–#127). Telefónica committed to train and certify specialists in AWS services and best practices, while AWS agreed to allocate dedicated resources to support Telefónica customers.
Security and compliance
O2 was not shy in playing the German security card for its new 5G network core, emphasising that all data will remain exclusively on AWS servers in Germany. Moreover, PoCs are said to include "checking compliance with all applicable data protection guidelines and certifying them according to relevant industry standards".
In May 2020, ElevenPaths, now absorbed into Telefónica Tech's cybersecurity unit, achieved AWS Security Competency status (Telefónicawatch, #144). Telefónica was said to be the first Spanish company to be awarded the recognition. The accreditation demonstrates that ElevenPaths can create solutions on AWS to support customers in multiple areas, including: data protection; identity management; infrastructure security; policy management; security supervision; and vulnerability management.
RAN virtualisation on its way…
A 5G network core revamp in Germany is some way ahead of RAN virtualisation, but there are signs of a catch‑up.
Enrique Blanco, Chief Technology & Information Officer (CTIO) at Telefónica, in a recent by‑lined Light Reading article, reiterated his aim of conducting open RAN pilots in Germany, Brazil, Spain, and the UK (Telefónicawatch, #141). These will apparently last until the beginning of 2021. "Our intention is then to ramp‑up towards the thousands of nodes in these markets. The ambition is for open RAN to reach up to 50% of the 4G and 5G RAN growth between 2022 and 2025", wrote Blanco.
Among the suppliers collaborating with Telefónica on open RAN are Altiostar, Gigatera Communications, Intel, Supermicro, and Xilinx.
"The main goal is [to] help prescribe the necessary hardware and software components, including testing the complete solution in the lab and in the field, integrating an open RAN model into our end‑to‑end virtualisation programme (UNICA Next). The collaboration will help mature the operational model with new services and automation."

— Blanco.
The CTIO cautiously added, however, that it will "take time to carry out the interoperability tests that will be needed to prove the maturity of the technology".
Merc's 5G-equipped future factory begins production
The 5G core announcement came as Mercedes‑Benz Cars officially opened Factory 56, an all‑digital production facility underpinned by a campus network provided by the OB, and on 2 September 2020 began production of its new S‑Class saloon at the Sindelfingen site.
Haas described the much‑anticipated opening as a "flagship project" for the OB. "5G is becoming a huge efficiency lever in robotics, in the connection of production facilities and thus in industry as a whole", he claimed.
O2 Germany flagged in June 2019 that it was working with Ericsson to kit out the "digital, flexible, and green" factory with a 5G campus network, and recently indicated completion of the project was imminent (Telefónicawatch, #136 and #146). Mercedes‑Benz will run the network, said to be based on 5G‑enabled small cells and dedicated core (although it is not clear exactly what level of 5G‑type functionality is provided at launch). It is using a private campus licence via 3.7GHz‑3.8GHz spectrum, applied for by and allocated to Mercedes‑Benz Cars. A spokesperson at the automaker told Telefónicawatch that the 5G network would be used "exclusively for in‑house production applications".
Operators had initially been critical of Germany's Bundesnetzagentur (Federal Networks Agency/BNetzA) for introducing an 'industry band', under which manufacturers and the like could apply for spectrum to be allocated at a local level, enabling 5G campus networks for automated industry. In recent months, however, O2 Germany and others (notably, Vodafone Germany) have committed to providing services to these industry players that now ostensibly own their own spectrum (Deutsche Telekomwatch, #93, Vodafonewatch, #185).
Though the project itself is of considerable size (Mercedes‑Benz invested €730m to digitise and automate production at the 220,000 square metre site), for O2, it comes with the potential for further installs across the automaker's German footprint. However, Mercedes‑Benz Cars has not confirmed whether O2 Germany or Ericsson will play a role in future private network deployments within the Telefónica footprint.
Mercedes‑Benz Cars has production facilities in China, South Africa, and the USA, as well as several across Europe (France, Germany, Hungary, and Romania).