Longstanding Group partner leads investment round in AI-powered checkout solution player Proppos.
Food tech-focused startup has designs on international expansion.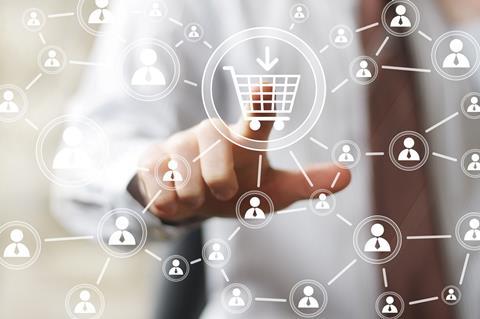 Wayra Spain, Telefónica's Spanish open innovation hub, participated in a €750,000 (£672,000) funding round in Catalonia-based self-checkout solutions provider Proppos.
The round was led by lender Banco Sabadell, and featured contributions from two government agencies: the Madrid-based Centro para el Desarrollo Tecnológico Industrial (Centre for Development of Industrial Technology) and the Catalan government's business competitiveness agency ACCIÓ.
Although details of specific funding figures have not been disclosed, Wayra España is said to plant "up to €250,000" in its portfolio companies.
The announcement hinted at a joint commitment by Wayra España and Sabadell to promote and develop the Proppos "business project" — a collaboration that Proppos' Chief Executive (CEO) and co-founder Nil Salomó hopes will help consolidate its business "at a national level" while enabling it to "take the first steps at the international level".
Sabadell is a long-time digital technology partner of Telefónica, having collaborated on trials of a smartphone-enabled near-field communications payment system in 2013, and the launch of a mobile point of sale service aimed at retailers in 2016 (Telefónicawatch, #75 and #108). It invests in fintech-focused startups though corporate venture arm InnoCells, which has about ten investments and acquisitions in its portfolio. Sabadell also trumpets a broader interest in open innovation and has, for example, planted capital in cybersecurity startup Kymatio (also a Wayra España investment — Telefónicawatch, #145). Its footing is international, conveniently overlapping with Telefónica in key markets such as in Asia, Europe and South America.
Proppos in greater detail
Proppos' solution is a smart checkout service dubbed Proppos Fastpay, said to leverage artificial intelligence (AI) to optimise shops' self-checkout processes by removing the need for customers to manually scan barcodes on items. Proppos claims it can make the checkout process ten times faster.
Proppos Fastpay is marketed at both the hospitality and retail sector, and is said to have already undergone trials at airport, train, and school cafeterias. The startup lists American catering service provider Aramark Corporation as a client.
Founded in 2018, Proppos is a small team — made up of what appears to be just under 20 employees — and holds office space in Barcelona, with CEO Salomó and Chief Technology Officer Pau Vaquero Pére heading operations. Proppos very recently announced, via Linkedin, that it had been awarded a space on the Estable Adventures-backed Plataforma Tecnológica Food for Life-Spain programme, reserved for food tech-tailored startups with the potential to compete on a global scale.
Wayra España investments, 2019–2020
Portfolio company
Focus

Notes: Wayra España's total investment portfolio includes 85 active startups and seven exits.

Sources: Companies; Telefónicawatch; Wayra España.

Abiquo

Multi-cloud platform.

Biapower

Renewable energy-based electric vehicles solution.

Broomx

Immersive virtual reality projector.

Citbeats

AI-powered text analytics.

CounterCraft

Cybersecurity and deception tracking platform.

Wi-Fi solutions.

Cybersecurity solutions focused on web application and API protection (Telefónicawatch, #142).

Cybersecurity risk analysis (Telefónicawatch, #145).

MYSPHERA

Internet of Things-based healthcare solution.

Optimus Price

Intelligent pricing engine.

Proppos

AI-based self-checkout solution.

Reloadly

Digital m-payments solution.

Smart IoT Labs

Smart-home products.

TransparentBusiness

Software-as-a-service platform for remote-working.

Sam Patterson is a Staff Reporter for TelcoTitans, contributing telecoms news analysis since September 2020 as part of the TelcoTitans Editorial team.