Operating business highlights plans to beef up its 5G spectrum platform, despite ongoing suggestions parent Telefónica is keen to reduce ties to the Colombian market.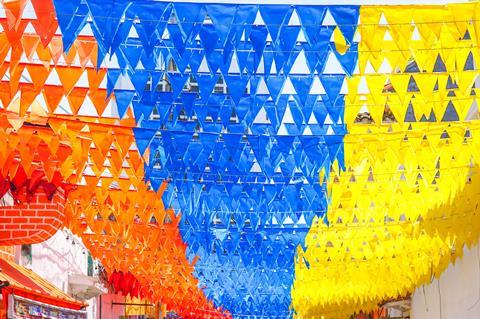 Telefónica Colombia (Movistar) expressed interest in two of four spectrum bands proposed by the Ministerio de Tecnologías de la Información y las Comunicaciones (Ministry of Information Technologies and Communications/MinTIC) for auction in the coming two years.
According to the Ministry, Colombia Telecomunicaciones (Coltel), in which Telefónica owns a 67.5% stake, said it will be interested in the 2.5GHz band and the 5G-enabling 3.5GHz range. The operators were allowed to specify when they would like the spectrum to be assigned, and Coltel selected the second half of 2021 for the 2.5GHz frequencies and second half of 2022 for the 3.5GHz band.
Coltel did not indicate interest in the 700MHz and 1.9GHz bands, however. Overall, expressions of interest were received from a total of six operators, including: Millicom-owned Colombia Móvil, which operates under the Tigo brand; Comcel, which uses the Claro brand and is owned by America Móvil; state-run utility Emcali; Empresa de Telecomunicaciones (ETB); and Partners Telecom Colombia (Avantel).
Expressions of interest in Colombian spectrum
Operator
700MHz
1.9GHz
2.5GHz
3.5GHz
3.5GHz regional
Source: Ministerio de Tecnologías de la Información y las Comunicaciones.

Yes/No

Period

Yes/No

Period

Yes/No

Period

Yes/No

Period

Yes/No

Comcel

Yes

H2 2021

No

N/A

Yes

H2 2021

Yes

H2 2021

No

Emcali

No

N/A

No

N/A

No

N/A

Yes

H1 2021

Yes

ETB

Yes

H2 2022

Yes

H2 2022

Yes

H2 2022

Yes

H2 2022

Yes

Partners Telecom Colombia

Yes

H2 2021

No

N/A

Yes

H2 2021

No

N/A

No

Coltel

No

N/A

No

N/A

Yes

H2 2021

Yes

H2 2022

No

Colombia Móvil

No

N/A

No

N/A

No

N/A

Yes

Undefined

No
3.5GHz proves popular
Coltel was among five operators to express interest in the 3.5GHz band, which MinTIC noted is an important band for the deployment and development of 5G. Indeed, the Telefónica-owned operator and Huawei Technologies have already conducted what Coltel called the first trial of 5G technology in the country, using a temporary 3.5GHz licence freed up by MinTIC for an initial period of six months (Telefónicawatch, #143).
Worth noting is that Partners Telecom Colombia did not indicate interest in applying for 3.5GHz spectrum. The company represents investment fund Novator Partners, which reportedly acquired a majority stake in Colombia's fourth operator Avantel in July this year.
Novator Partners acquired spectrum in the Colombian 4G auction in late-2019, although the auction's outcome has proved contentious. MinTIC said in late-August that it has now opened an investigation into Avantel, which is undergoing a reorganisation process, for alleged misuse of spectrum. It seems that the 700MHz frequencies assigned to Partners Telecom Colombia in late-2019 were transferred to Avantel without authorisation from MinTIC. The ministry has now told Avantel to cease operations in the 700MHz band; the operator apparently only has authorisation to use the 2.4GHz band. Avantel told Dinero that it is operating in line with regulations and would collaborate with the authorities to clarify the matter.
Fabián Hernández, Chief Executive of Telefónica Colombia,
previously called on MinTIC
to enforce "
clear and permanent rules
" for spectrum auctions to help market development, following the farce over the December 2019 spectrum auction.
Staying or going?
Coltel's interest in buying 5G spectrum, demonstrating as it does a degree of future planning, raises questions over the potential timeframe for Telefónica's retreat from the Colombian market as part of its wider strategy of monetising its Hispanoamérica division. A range of options is under consideration for the region, including sale of individual operating businesses, or a sale or spin-off of the division as a whole. It has been speculated that Colombia could attract a local buyer as a discrete business, and when Telefónica elected not to bid in the 4G spectrum rights auction in late-2019, rumours spread that a quick exit from the market could be in the offing (Telefónicawatch, #140).
The speculation was heightened following reports that the Colombian government is seeking to sell its 32.5% stake in Coltel, suggesting a sale might be more attractive if there is potential to buy both Telefónica's stake and the state's holding (Telefónicawatch, #146). Novator, which also owns a controlling stake in Chile's fourth mobile player WOM, has been tagged as a potential buyer.
However, at the most recent results presentation Laura Abasolo, the Group Chief Financial Officer who is also charged with overseeing the separation of the Hispanoamérica region, stressed all options for the division are still on the table, while recognising that the current global crisis is adding to the challenge of finding a path forward (Telefónicawatch, #146). Against this backdrop, a degree of business as usual continues. Colombian finance magazine Dinero reported that Telefónica is advertising job vacancies in the country, including in Bogotá, Medellín, Pasto, and Villavicencio. The jobs are said to include roles in administration, commercial strategy for fixed and mobile products, and sales.
It is worth noting that Movistar presented its proposal for a new 'Digital Pact' for economic and social reactivation in Colombia during the Andicom 2020 Congress in early-September 2020. Hernández said the proposal is based on five pillars, including the need to accelerate connectivity. The other four pillars are to: promote digitisation for a more sustainable society and economy; address inequalities by investing in education and digital skills; ensure balanced competition; and improve trust through ethical and responsible use of technology.
AT&T-owned DirecTV Colombia reportedly launched the market's first commercial 5G service with support from network and technology partners Ericsson, Taiwan-based Gemtek Technology, and Qualcomm Technologies. The direct broadcast satellite service provider is supplying fixed-wireless access services at speeds of up to 100Mbps in the capital Bogotá, combining 5G, massive multiple input/multiple output (MIMO), and Wi-Fi 6 technology. It seems that the service provider is making use of existing spectrum assets in the 2.6GHz band.

Anne Morris is a freelance journalist, editor and translator. She has been working as a reporter and news analyst for TelcoTitans since 2016.