Cloud gaming project has its roots in a 2018 Innovation Call and is said to be in the 'prototyping phase'.
Ludico is internal code name for all gaming activities at the Group.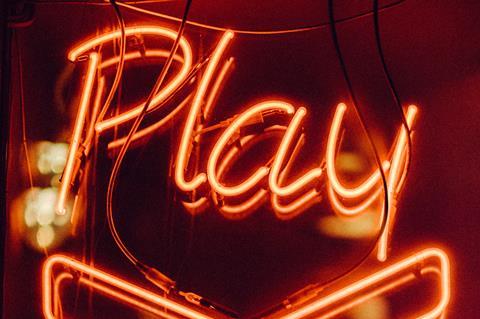 Evidence is mounting that Movistar Game could be the brand name for a new cloud gaming platform that is under development at Telefónica.
The cloud gaming project appears to have started at the end of 2018 following an internal 'Innovation Call' at the Group. Initially, it seems that it took the form of an edge computing project dubbed Ludico Edge (lúdico means 'playful' in Spanish).
Framed as being designed "by gamers and for gamers", the aim of Ludico Edge was to create a cloud gaming service based on edge computing. However, little has been revealed about the project so far, and Telefónica remains tight-lipped on its plans.
The Group did confirm that Ludico Edge emerged from an Innovation Call, and that the idea was to "make a hands-on exploration of the cloud gaming space". "Ludico is an overarching internal code name that we use for all the gaming activities", a Telefónica spokesperson said. "Telefónica is exploring the cloud gaming space. We can't comment on future plans".
However, there are some clues about progress to date. For example, a Madrid-based user interface and graphics designer called Pablo Sanchez wrote a blog on his involvement in a four-month Ludico Edge Demo in 2019. The remit of the project, which Sanchez said involved the gaming team within the Core Innovation department of Telefónica, was to help develop the prototype of a gaming product with edge computing technology, creating the brand identity and interface, and carrying out initial tests with Telefónica users.
Sanchez, whose company is Lenoir Graphics, named two project managers for the 2019 demo: Rafael Pajarón Pérez and Juan Vazquez Barco. Both Pajarón Pérez and Vazquez Barco took part in the 2018 Innovation Call, when they presented the idea for a new streaming video game service. They were eventually selected to take their idea to the next level.
Pajarón Pérez is currently listed on LinkedIn as Co-Founder & Product Manager of Movistar Game at Telefónica — a position he has held since January 2019. It could be, therefore, that Ludico Edge has morphed into Movistar Game. Indeed, Pajarón Pérez describes Movistar Game as the new cloud gaming platform at Telefónica and indicates that the project is now in the "prototyping phase", to be followed by a beta.
Vazquez Barco is now listed as Product Innovation Manager of Gaming On at Telefónica, but from December 2018 to February 2020 he held the position of Co-Founder & Product Manager of Edge Gaming Platform at the Group. Gaming On is described as a tool that allows users to view and control their gaming connectivity, especially in cloud games.
More recently, in February 2021, the Telefónica-backed innovation lab 5TONIC flagged cloud gaming tests carried out within the scope of the Ludico project (Telefónicawatch, #152). The Madrid facility, founded by Telefónica and research foundation IMDEA Networks in 2015 (Telefónicawatch, #102), said the work involved testing Ericsson-supplied kit and the performance of gaming platforms from Google (Stadia), Microsoft (XCloud), and NVIDIA (GeForce Now).
María Jesús García Vicente, Senior Manager for Delivery of Entertainment Platforms at Telefónica, and said to be responsible for coordinating the Ludico project, said at the time that Telefónica sees cloud gaming as a "natural evolution of our current entertainment solutions", although conceded that the Group still has "some challenges to solve". On LinkedIn, García Vicente is listed as Head of Division at Telefónica I+D.
According to Telefónica, Innovation Calls were introduced in 2012 as a way to allow teams to present their ideas and, if selected, put 100% of their time into developing these ideas, becoming what the Group describes as "intrapreneurs" and using the 'lean startup' methodology to create new business areas.
Not an easy play
Findings from the 2019 Ludico Edge Demo revealed what some of those challenges might be. For example, it was noted that the installation for the user tests was perceived as "complex", while it also seems that some have a problem with the actual concept of cloud gaming.
Indeed, a March 2021 article by Vodafone UK News offered some insights as to why progress with cloud gaming has been perhaps slower than anticipated — at least in the UK — highlighting issues such as slow broadband speeds, the 'tribal' nature of hardcore gamers and their loyalty to existing platforms, the absence of major marketing campaigns that focus on cloud gaming, and even a shortage of developers to create new games.
Vodafone Italy officially launched its GameNow platform in April 2021, although it is still unclear whether or not Vodafone intends to launch GameNow in other markets. Spanish publication ADSLzone expressed some hope that the platform could reach Spain "in the coming months". Vodafone has also formed 5G-focused streaming partnerships with Hatch in Germany, Spain, and the UK.
In Germany, Telekom Deutschland has launched MagentaGaming (Deutsche Telekomwatch, #86). Originally positioned as the "Netflix of video games" by Claudia Nemat, Head of Technology & Innovation at Deutsche Telekom, MagentaGaming makes use of a "decentralised edge cloud concept" to reduce latency and prevent buffering.
Meanwhile, telecoms operators including France's Bouygues Telecom, Sunrise of Switzerland, and Telekom Slovenije have partnered with gaming provider Gamestream to launch cloud gaming services.

Anne Morris is a freelance journalist, editor and translator. She has been working as a reporter and news analyst for TelcoTitans since 2016.