SIAE is establishing itself as a significant partner for network expansion in remote areas.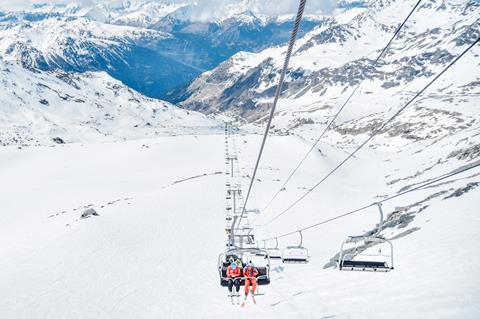 SIAE Microelettronica trumpeted its ongoing support for Telefónica Chile's (Movistar Chile) 4G upgrade with the deployment of its backhaul capacity solutions.
The vendor flagged an installation at a popular ski resort that struggled to manage network demand during the ski season. Movistar Chile is said to have deployed SIAE Microelettronica's multiband solution at the site, replacing an existing microwave link and quadrupling the original capacity. The vendor claimed that the deployment is the first of its kind in the Movistar network.
SIAE said its multiband solution couples spectrum in the 15GHz frequency band with E-band spectrum at 80GHz, to provide "fibre-like" multi-gigabit backhaul capacity that can offer sustained levels of capacity over long distances, linking access sites to an aggregation fibre ring.
"E-band and multiband solutions quickly and cost effectively solve the high-capacity connectivity needs to those places where fibre can't reach like in the mountains. Due to the Chile's terrain conformation, this solution proves to be a strong enabler for Telefónica network modernization programme."

– Luigi Lovati, Telefónica Global Account Manager, SIAE Microelettronica.
SIAE Microelettronica has a growing relationship with Telefónica. It completed tests of its iVeritas application as part of a transport software-defined networking (SDN) trial during late-2017 in Germany (Telefónicawatch, #121 and passim), followed by a contract win in the country to provide migration services for backhaul in late-2018 (Telefónicawatch, #131). With Telefónica España, it ran high-capacity 10Gbps wireless links tests at the beginning of 2019 (Telefónicawatch, #132).