Rodriguez bullish on a cost-effective transition to fibre in the UK market, confounding the consensus view. However, other Liberty ventures may see a longer and more costly migration.
Liberty embracing an all-IP environment as a chance to make the most of network capacity while delivering bundled offerings.
Perils of forced migration highlighted as cableco prepares to juggle multiple networks, and current infrastructure promises up to 2Gbps capability to meet future demand.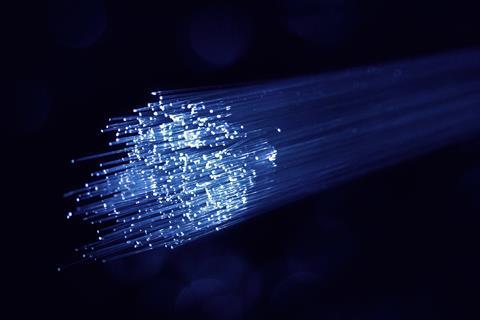 Liberty Global Chief Technology Officer Enrique Rodriguez declared his role as "the best job in the industry" as he oversees the evolution of the communications provider's networks towards a converged next-generation future in multiple markets across Europe.
Speaking as part of the New Street Research Fiber to the Future – Global Infrastructure Conference, Rodriguez acknowledged that the traditional cableco is shifting towards full fibre adoption across its entire footprint, but stressed that for some markets, the timeframe is a very broad one. Over the next decade, and potentially beyond, this looks set to leave Liberty simultaneously running both fibre-to-the-premises (FTTP) and hybrid fibre-coax (HFC) networks within individual markets, and also balancing the deployment of XGS-PON next-generation fibre technology with the next anticipated iteration of HFC technology, DOCSIS 4.0, as it prepares to meet the demands of the metaverse.
The market where plans for managing this balancing act are currently clearest is the UK with Virgin Media O2 (VM O2), its joint venture (JV) with Telefónica Group. Here, Rodriguez was able to more clearly detail the Liberty Global vision, including a surprising claim on the cost of making FTTP available to the JV's customers, which may wrongfoot established fibre players.
Rodriguez undercuts VM O2 fibre provisioning estimates
VM O2 is expected to complete a network upgrade that will see FTTP pass all its customers by 2028, with an average cost of £100 (€120) per home passed. Rodriguez has now appeared to suggest that the cost of provisioning fibre over this new network may be significantly less than previous comments from VM O2 management have implied.
Rodriguez claimed that the previously touted £100 average cost in the UK would take the network "within feet" of the end-user. Closing that loop would be a relatively cheap affair, with most of the cost linked to the provision of customer premises equipment such as routers and gateways. "Our upgrade costs is all the way to the premises", he said, "this is not just to the cabinet. It literally means to the demarcation point in all the homes passed."
Rodriguez downplayed suggestions that it could be in the region of £300 to complete provisioning, which contradicts indications from VM O2 Chief Executive Lutz Schüler, who, when asked about the subsequent cost of fibre provisioning, had said that an estimated £300 connection cost "would not be so wrong".
If Rodriguez is right on his numbers and confidence in the simplicity of the switch, it may also come as a shock to main rival Openreach. At the BT-owned access services outfit's most recent Business Briefing,Richard Allwood, Openreach Chief Strategy Officer, said in relation to the VM O2 fibre upgrade plan that "when you examine the detail, it's still likely to leave a complex and expensive provision journey every time a customer places an order".
However, while VM O2 may be able to surprise other providers when it begins provisioning full fibre customers on its traditional HFC footprint, it may also face extra costs to upgrade its existing Project Lightning fibre footprint to offer services beyond 1-2Gbps.
Rodriguez acknowledged that Project Lightning is not delivering FTTP in a way that may be commonly understood. Instead, it is using radio frequency over glass technology, which introduces more passive optical fibre, but also enables VM O2 to continue using existing provisioning and billing systems, platforms, headend equipment and CPE, while seeing the up and downstream speed benefits of fibre. However, this also means that when the cableco transitions towards full fibre to deliver XGS-PON for 10Gbps+ speeds, the Project Lightning network will also need to be adapted for the new technology.
Rolling out fibre is not an end to itself, and the CTO emphasised that whatever the network infrastructure used, an important objective for Liberty Global across its business is the delivery of an all-IP environment.
All-IP goal faces a content rights hurdle, but Sky may come to the rescue…
As might be expected from a veteran of the tech and media space (with his earlier leadership roles including stints at TiVo, Microsoft's Xbox Partnerships, and Sirius XM), Rodriguez remains committed to Liberty Global's entertainment offerings, and used them as an example of the importance of switching entirely from analogue solutions to an all-IP environment.
Liberty Global is steadily shifting towards all-IP iterations for content delivery. Rodriguez highlighted the availability of the Horizon 4 STB in the UK and other key markets, which he said is flexible enough to deliver entertainment content over IP. Rodriguez stressed that management had "done our homework" on all-IP service delivery and is backing offerings that will provide content without needing a set-top box (STB), using either a dongle or an app. This appears to be part of a personal crusade for Rodriguez, who also said, "I'll be doing a nice little private celebration the day that we sell the last set-top box that supports non-IP services because I think that'll be a breakthrough moment for our network".
The benefits of all-IP for entertainment services include a significant upgrade to available bandwidth. "Easily you can recover 20% [connection] capacity if you had a complete path… maybe as high as 30% in certain cases", he estimated.
Rodriguez was also positive on moves by Comcast's Sky UK, both a content partner and rival to VM O2, to develop IP-based services through the launch of Sky Glass. "I'm happy to see all IP everywhere … and if Sky Glass helps move the conversation on all-IP, fantastic", he said.
Sky's move towards all-IP services is also expected to help address another obstacle in the UK: converged market digital transition. Rodriguez alluded to problems with existing rights agreements that specify the type of platform upon which content can be delivered, and clear distinctions between streaming and broadcasting. The UK situation was described as "probably the most complex" on rights, but Sky's moves away from satellite-based services will "certainly make things easier from a rights point of view".
… but BT demonstrates risks of rushing
However, the Liberty Global CTO warned that significant change cannot be hurried, and raised the point that BT Consumer had slowed its planned migration to IP voice for some customer groups in the face of high-profile media resistance. "One thing the industry has learned over and over and over, is that forced migration brings a lot of issues", he said.
Rodriguez's sympathy for BT's caution was also used to justify the mid-term plans for VM O2 to run both HFC and FTTP networks simultaneously across its footprint.
He indicated the JV would be reluctant to push for migration of customers from services that they are happy with, which may make the handover a lengthy exercise, particularly as the existing DOCSIS 3.1 technology is soon expected to facilitate up to 2GBps services.
DOCSIS 4.0 easing FTTP urgency
Rodriguez acknowledged that the end-game for Liberty Global across all markets would be universal use of FTTP. This is linked to the anticipated capabilities that the technology will bring when the demands on connectivity will require speeds beyond 10GBps.This operating environment remains distant on the horizon.
In the nearer term, the benefits of fibre are said to include lower operating costs, and the opportunity "to finally get rid of that RF analogue component". These benefits are not equally evident in all Liberty Global markets, however, where the cost of building out FTTP can vary substantially. The UK's £100 fibre rollout is possible based on the ease of access to conduits and ducts in the infrastructure that is not replicated elsewhere. In Ireland, rolling out fibre would cost an average of €200 per premises passed. In Belgium, this cost could skyrocket towards €1,000 due to existing physical infrastructure and network topography.
This sharp difference in costs is behind an ongoing commitment to deploying future iterations of DOCSIS standards for HFC networks in several markets, which Rodriguez foresees being capable of matching fibre in the mid-term.
While acknowledging the hype surrounding the idea of the metaverse, Rodriguez did suggest that the kind of new use cases for connectivity emerging around it will demand greater network capabilities from both a downstream and upstream perspective. This would play more to the strengths of fibre when compared to cable, but he was adamant that DOCSIS 4.0 could satisfy requirements for years to come.
" Both DOCSIS 4, as well as [XGS-PON] FTTH, in our opinion, bring a significant improvement compared to today's consumer experience in just about every metric. Our ability to go all-IP, not just on broadband, but with all aspects of entertainment is significantly enhanced. "

Rodriguez.

Neal Doran is a Senior Analyst for TelcoTitans. Neal's industry knowledge and experience as a telecoms analyst and writer spans three decades, and he has been a key part of TelcoTitan's Editorial team since 2001.