Two key Telefónica partners working to upgrade core infrastructure using a tried and tested European model.
Plans said to be 5G‑ready, although Chile still some way from launching the next‑generation network technology.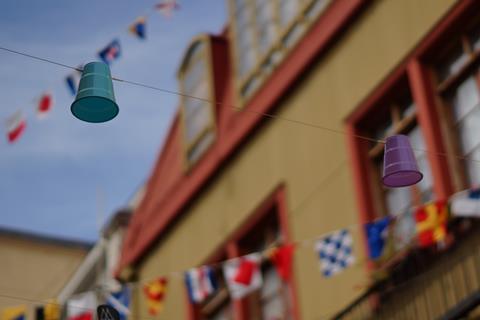 Telefónica and infrastructure partners Juniper Networks and NEC Corporation signalled that they are bringing the Fusión digital network transformation concept to the Chilean market.
NEC will act as systems integrator for Telefónica Chile's riff on the Fusión concept — which has already been implemented, on Juniper technology, in Spain (in 2015, as Fusión Red) and the UK (in 2019, under the Fusión Network banner — Telefónicawatch, #105, #122, #133, and #138). In Chile, the project is being referred to as IP Network Fusión.
The current wave of Fusión upgrades are focused on bolstering scalable capacity on an increasingly autonomous and virtualised core network in anticipation of continued growth in demand for cloud and software‑as‑a‑service technology as well as services related to 5G. Juniper has previously indicated that the Fusión initiative has been implemented by Telefónica "in other regions of the world", although Chile, Spain, and the UK so far appear to be the only publicly announced projects. Germany has seen Juniper deployments akin to Fusión (Telefónicawatch, #105). As well as Juniper, Nokia has signalled involvement in Fusión in the past, although the Finnish vendor has been conspicuous by its absence in the Chile and UK implementations.
Juniper said the range of equipment it will provide for the upgrade includes its MX-series universal routing platforms (the MX2000 and MX960), node slicing technology, and an implementation and test automation tool.
NEC — which is a Juniper Strategic Alliances Partner as well as a long‑term Telefónica collaborator in Latin America — said the project will expand Telefónica Chile's network capacity by implementing more than 170 nodes to its infrastructure, "guaranteeing the successful migration of customer services and assuring the maintenance of contracted service level agreements". The project requires implementation of a software‑defined networking solution that can control devices from different equipment providers, as well as the design and operation of a multi‑protocol label switching network.
This new network will provide Telefónica Chile customers with significant benefits, increasing the network capacity for meeting current and future demand for high‑performance connectivity and simplifying the network for offering advanced services. The new IP Network Fusión will be fully prepared for enabling the development of 5G networks. "

— Cayetano Carbajo, Director of Core, Transport and Platforms, Global Technology and Information Unit, Telefónica.
While Telefónica has said the upgrade will support the launch of 5G services, Chile is still some way from a 5G service launch. In February 2020 regulator SUBTEL commenced a public consultation on the technology with a view to informing a subsequent spectrum auction. However, a timeframe for any distribution of new licences is unclear.