More than two million people now connected to 'high-speed' internet connectivity in Peru.
2020 target of reaching 13,000 rural communities pushed back a year.
Network laying groundwork for the provision of new e-learning tech for Peruvian schoolchildren.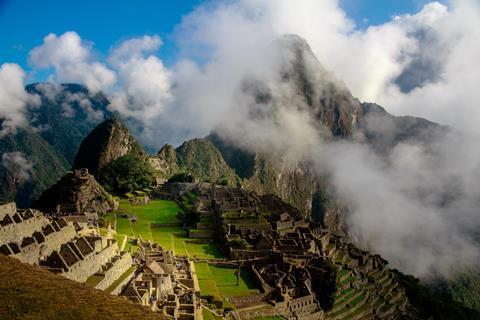 Internet Para Todos ("Internet for All"), the Telefónica-backed wholesale rural wireless venture, provided a progress update on its rollout of coverage in Peru.
The business said it has now made its 4G network available to "more than" 2.1 million people in regions along the "coast, (in) the mountains, and the jungle".
Pedro Cortez, Executive President of Telefónica Peru, said Internet Para Todos — which launched in May 2019 — had reached 12,000 rural Peruvian communities with its 4G network as of May (up by around 1,000 from February).
Internet Para Todos aims to cover at least 13,000 remote communities by the end of 2021. Rollout difficulties related to the COVID-19 pandemic appear to have tempered the previous ambition of achieving this mark by end-2020, and going on to connect 30,000 communities by the end of 2021 (Telefónicawatch, #147).
Internet Para Todos is a joint venture (JV) between Telefónica, CAF, IDB Invest, and Facebook. While IpT's main focus is on rural areas of Peru, it has recently sought to expand its scope and is trialling a similar model in Colombia (Telefónicawatch, #149 and passim). Under the Peruvian wholesale business model, IpT offers access to mobile operators wanting to lease rural connectivity. The ultimate objective is to bring "high-speed" data connectivity to 100 million people in underserved areas across Latin America.
Telefónica's involvement is thought to flow from its interest in exploring the possibilities of new disruptive tech, such as the high-altitude balloon-based connectivity of Alphabet's (now defunct) Loon venture and open RAN systems developed via the Facebook-backed Telecom Infra Project (Telefónicawatch, #108 and passim).
Bridging another gap
The coverage update also saw Internet Para Todos highlight the delivery of 4G access to more than 1,000 rural communities in Apurímac, southern Peru.
One of those to benefit is the Unión Los Ángeles de Callapayocc town centre, with connectivity helping prevent local students in the area from falling behind through a growing 'education gap'.
The provision of IpT internet coverage will enable Fundación Telefónica, the Group's charitable foundation, to provide I.E. Los Mártires de Callapayocc secondary school students with enriched, more "dynamic" learning experiences as part of its Educación Digital programme.
The announcement said Fundación Telefónica — which runs Educación Digital in partnership with the La Caixa Foundation (Telefónicawatch, #144) — has already demonstrated the capabilities of in-house e-learning application Oráculo Matemágico (Mathematics Oracle) to students and teachers at the school, for example. Oracle is said to integrate more than "500" mathematical equations and exercises into a video game format, and is framed as a more "attractive" means of presenting new information and engaging the minds of young people.
The Educación Digital programme is being coordinated in the country by the Ministerio de Educación (Ministry of Education/MINEDU). By the end of 2021, the programme is set to deliver digital learning tools and apps like Oracle to schools in "all regions" across Peru, with an estimated 850,000 pupils set to benefit. Educación Digital is framed as chiming with the primary purpose of IpT: "creating equal opportunities". Also on offer is "free" tutoring experiences and "virtual workshops" for teachers.

Sam Patterson is a Staff Reporter for TelcoTitans, contributing telecoms news analysis since September 2020 as part of the TelcoTitans Editorial team.