Wayra marks tenth birthday with launch of all-digital hub Wayra X.
Innovation arm looking beyond Telefónica footprint.
Wayra Builder released to target tie-ups with external investors for internal tech spin-outs.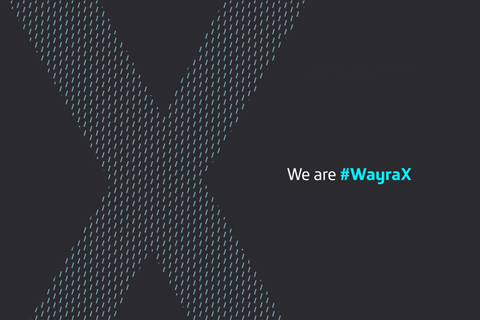 During Telefónica's online showcase event Innovation Day, Wayra announced a raft of new initiatives to position itself further at the centre of "global" startup ecosystems.
Among multiple new initiatives announced by Telefónica were Wayra X, a new startup hub named to honour Wayra's tenth birthday; in-house innovation discovery community Wayra Next Trend; and Wayra Builder — a co-investment initiative to create internal spin-offs in partnership with external venture capitalists.
Wayra X: a very 2020 hub
Described as a "100% digital hub", with no physical presence and fully virtual enrolment and onboarding, Wayra X will run parallel to Wayra's existing network of seven regional hubs (located around Telefónica's European and Latin American markets). Being de-centralised, its scope will extend beyond Telefónica's footprint and invite applications from startups regardless of where they are based, so long as the solution they offer is internationally-focused.
Three startups have already enrolled:
BlaBla: an e-learning platform connecting native English speakers with Chinese young adults.
Nannyfy: a marketplace that connects families with childcare.
Peoople: a social network for products, restaurants, and hotel recommendations.
According to Spanish outlet Invertia, Wayra X aims to add "more than ten" investments by the end of 2021.As with its sister hubs, Wayra X is offering investments of up-to-€250,000 and will not take a lead investor role, instead pursuing a strategic partnership approach. It will help startups target Telefónica's customers with the aim of securing access to innovative market solutions.
With Wayra X, Wayra has slightly honed its focus compared with other hubs, however, earmarking funds for digital startups with "mass market" solutions. There is emphasis on mobile app-based solutions, though this is not necessarily obligatory. The hub appears to be technology-agnostic, and e-health, e-learning, smart-home, mobility, and remote-working were earmarked in launch collateral as areas of interest.
The explicit call for consumer propositions suggests that the influence of Chief Consumer Digital Officer Chema Alonso is being felt. Speaking to Telefónicawatch in October, Telefónica Innovation Ventures (TIV) Managing Director Guenia Gawendo flagged Alonso was contributing to investment decisions and was steering TIV towards consumer tech (Telefónicawatch, #148).
Selected startups will be granted access to Wayra's physical hubs, scale-up services, and "visibility" across the Telefónica ecosystem, as well as the standard portfolio of Wayra perks and Telefónica resources.
In terms of visibility, Wayra has also apparently been working hard on renewing its websites to make it easier to find its portfolio startups. Its Hall of Fame and Startup Search Engine sites are now fully operational.
A new offer apparently exclusive to Wayra X startups — and again hinting at a preference for on-device solutions — is the promise of pre-installation on "Movistar customers' devices". Despite the hub's de-centralised global scope, it appears that this is limited to the Spanish market.
Spain-based, global reach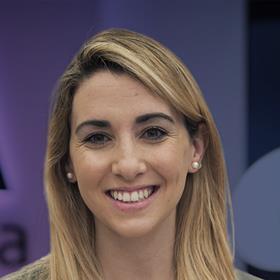 The Wayra X team are exclusively based in Madrid, tapped from Wayra's existing talent pool.
Leading the team as Head of Wayra X is Luisa Rubio, former Head of Acceleration & Business Development at Wayra. She reports directly to Andrés Saborido, Wayra Spain Managing Director.
The network's Head of Communications Mateo Rouco and Head of Finance Pablo García have both incorporated Wayra X into their remit. Similarly, Claudio Fidalgo has added Wayra X to her responsibilities as Head of Legal for Telefónica's Open Innovation & Financial Services areas, which includes Wayra and TIV.
Wayra Builder: in-house spin-outs
Wayra Builder was also announced at Innovation Day and is in some ways similar to Wayra X: an all-digital vehicle for investment in solution development. Where it differs, however, is that it will focus on internal Telefónica patents, technologies, and innovations. These will be spun out as independent startups with Wayra and external backers co-investing.
Deeder is the first startup to emerge from the initiative, quietly launched in October 2020 as a collaboration between Wayra España and cybersecurity unit ElevenPaths. It leverages blockchain technology to enable the sharing of secure contracts on consumer messaging apps such as Messenger or WhatsApp. Sergio de los Santos, Director of Innovation & Laboratory at ElevenPaths, told Business Insider that Deeder began life as an in-house ElevenPaths plug-in, but now operates independently thanks to co-investment from Wayra.
Wayra Builder appears to complement the recently-formed ElevenPaths-led investment vehicle Telefónica Tech Ventures, which has a focus specifically on cybersecurity solutions (Telefónicawatch, #148). It appears that where Tech Ventures will focus on opportunities to bring external solutions into the Group, Wayra Builder will identify in-house solutions to spin out.
Its another in a host of recent changes at TIV in recent months as part of what Gawendo flagged as a honed venture strategy that aligns with Group priorities, ensuring that TIV and Wayra venturing activity can be a catalyst for change across the Group (Telefónicawatch, #148). Spinning out solutions that emerge from in-house innovation efforts seems a good example of this.
Wayra Next Trend: innovation showcase
Wayra Next Trend, launched alongside Wayra X at the Innovation Day, looks to bring startups' products and services together in one place. Effectively an innovation showroom, Next Trend is in place to test applications in whose development the Telefónica Open Innovation ecosystem has been broadly involved.
As of mid-November, there are five apps hosted in the marketplace:
ChargedUp (Wayra UK);
Nannyfy TV (Wayra X);
Papumba (Wayra Hispam — Argentina);
Peoople (Wayra X);
Wosh (unaffiliated).

Joseph Purnell is a Staff Reporter for TelcoTitans, contributing telecoms news analysis since 2019 as part of the TelcoTitans Editorial team.