Telefónica on track for year, with management confident long-running strategy is beginning to pay off.
Revenue and profit growing organically, but change in accounting standards may be flattering numbers.
Operating costs floating up on digital transformation projects and to fuel the value-add commercial strategy.
Latin America enterprise business growing in significance as digital business solutions enthusiastically adopted.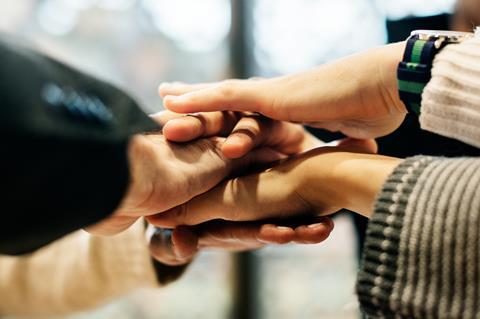 In late-July 2019, Telefónica Group published its financial results for the quarter and six months to end-June 2019 (Q2 and H1 FY19).
Releases of these updates are increasingly accompanied by bite-sized content for social-media sharing and Executive Chairman José María Álvarez-Pallete appears increasingly comfortable and relaxed in pitching Telefónica as the digital technology company he likes to portray. On platforms such as Twitter and LinkedIn, messages from senior management and official accounts are festooned with emojis (flexed muscles, soaring rockets, and many, many ticked boxes), with supporting graphics driving the key messages on growth, transformation, and digital partnerships.
The presentation for analysts remains a little more traditional, with a conference call led by Álvarez-Pallete and supported by Chief Operating Officer Ángel Vilá and Chief Financial Officer Laura Abasolo. However, the overall thrust was the same – the Group is reaping rewards of next-generation network investment, its core strength is underpinning growth across markets, and sound financial management is ensuring that the Group has increasing scope to pursue its commercial strategy.
The confidence of the Group can be seen in areas such as 5G, where the focus remains on innovation and development, with top-level management appearing relaxed on following, rather than leading on commercial deployments (see separate reports). The work already undertaken on virtualising the Group's infrastructure appears to be the foundation of this confidence, with Telefónica giving an impression that, while it may not be first out of the blocks in Spain or the UK, and German spectrum auction may have got out of hand, when industrialised 5G is ready for the market, the Group will be ready to lead the way.
"We have the best technology at the customers' service, with the most advanced networks in Europe and Latin America; networks which are flexible, secure and virtualised – software-based and with an open-architecture that integrates elements of artificial intelligence [(AI)]. We are number-one in virtualisation and AI, and at the same time moving towards 5G (though at the right speed)."

– Álvarez-Pallete.
Currency fluctuations and accounting changes muddy the financial picture
Where Telefónica was able to present a clear-headed optimistic network and technology strategy, the actual financial performance of the Group in the first half of 2019 was less clear-cut, although the overall impression was positive.
Currency fluctuations continue to have an impact on the Group's headline numbers, but the organic flavour appears strong. At a time when operators are struggling to create headline growth, a 3.8% year-on-year organic improvement in revenue performance is notable, even if it was accompanied by a more marginal 1.3% increase in profit at the operating income before depreciation and amortisation (OIBDA) level.
Organic OIBDA does not tell the whole story, either, with Telefónica also reporting underlying-OIBDA, a measure excluding changes that accompanied the adoption of the previously flagged IFRS 16 accounting standards (Telefónicawatch, #133, #135). On this measure, OIBDA was down nearly 3% year-on-year in the second quarter, and down by 3.4% for H1 FY19.
Spending up on strategic priorities, with a shift towards opex
Capital expenditure (capex) is an area where Telefónica attempts to make the most of currency declines against the euro by boosting local spending, and it appears that the first half of 2019 presented another opportunity to pursue this approach. While spending was up 6% on an organic basis, the Group's 'reported' outlay was down by around 14%. As well as continued next-generation infrastructure spending, Telefónica highlighted the implementation of AI on Group technology platforms as a contributor to the increase in organic capex.
The transition towards digitalisation and other elements of Group commercial strategy (see below) may be beginning to have an effect on operating expenses, which increased by nearly 6% in the half-year. Alongside rising personnel costs, Telefónica noted higher IT and systems spending as a key driver of the increase. Customer management costs also rose, as Telefónica prioritises improved customer satisfaction as a key element of an effective portfolio of digital offerings. Higher handset revenue also drew associated higher cost of supplies. Spending also rose as a result of the higher content costs that come with Telefónica's focus on building its pay-TV business (which, while broadly flat at 8.8 million total accesses, is transitioning quickly towards IPTV and OTT services).
"Healthy" cash generation was highlighted as a key contributor to a ninth consecutive quarter of debt reduction, although this was boosted by inorganic activity, including the sale of Latin America businesses, and changes in the way leases are accounted for under IFRS 16 standards.
Telefónica, selected financial data, H1 FY19

H1 FY18

H1 FY19

Reported change

Organic

change

Sources: Telefónica and Telefónicawatch.

Revenue

€24,334m

€24,121m

-0.9%

3.8%

OIBDA

€8,101m

€8,702m

7.4%

1.3%

OIBDA Margin

33.3%

36.1%

2.8pp

-0.8%

Net income

€2,021m

€2,055m

1.7%

Capex

€3,931m

€3,385m

-13.9%

6.3%

Operating cash flow

€4,170m

€5,317m

27.5%

-2.4%

Net Debt

€42,651m

€40,230m

-5.7%
Taking care of business, digitally
Telefónica's enterprise business continues to grow, reaching €2.4bn in Q2 FY19 (up 4.3% year-on-year). Digital services are driving the growth, increasing 26% to account for €534m of the total, driven by adoption of cloud, IoT and security services.
The revenue is split roughly 55:45 between European and Latin America sources, although it is worth noting that European business saw a slight retraction, while Latin America reported near-10% year-on-year growth in Q2 FY19.
Across the whole Group, digital services revenue reached €1.9bn in Q2 FY19, a 19% increase. While video represents the biggest chunk of digital revenue, at €756m in the quarter, it is the slowest growing (up 6% year-on-year), followed by digital advertising (up 9%, to €177m). The advanced digital services segment (comprising cloud, IoT and security) was up 32% year on year at €429m. Content outside pay-TV services recorded 33% year-on-year growth, largely thanks to services in Brazil, and accounted for 29% of digital revenue in the quarter.
Further points of note
Telefónica is increasingly highlighting average revenue per access, as it slims down the number of operating businesses while developing value-add services. The Group noted that this metric saw 4.4% year-on-year growth at the end of the second quarter (compared to 4.2% growth in Q1 FY19).
Around two-thirds of all Telefónica fixed-line access was either cable or full-fibre at the end of H1 FY19, up from 57% a year earlier.
Increased service revenue and handset sales were said to be instrumental to Telefónica's growth in revenue. Handset sales amounted to 11% of total sales, one percentage point (pp) higher than a year earlier. Meanwhile, the contribution of voice and access revenue was said to have fallen by 3pp, and now represents less than one-third of sales.
Higher salaries in Argentina and the UK were said to have offset headcount reductions in Brazil, Germany and Spain.
Technology advances flagged, with Phoenix to fan flames
Telefónica's H1 FY19 report included updates on the progress of the internal digital transformation underway at the Group, as well as examples of digital innovation filtering through to customer propositions.
Telefónica highlighted the "Open Access" architecture of its evolving network (Telefónicawatch, #133), and noted the adoption of a multi-vendor services ecosystem as creating opportunities for greater network flexibility and the faster introduction of new services. The introduction of the xHGU 10G home router with Wi-Fi 6 compatibility was spotlighted as an example of the early outcomes linked to the open access approach.
UNICA virtualised infrastructure is said to have been implemented in ten Telefónica territories. Meanwhile, more than one-third of the core data network has been upgraded, almost double the level a year earlier, and 28% of the IP optical network overhaul has been completed.
2019 is expected to see more than €340m saved as a result of digital transformation projects in areas including online sales, customer services (including the use of cognitive platforms), and process automation through increased use of bots. 45% of these savings have been achieved in the first half of the year.
A new project referenced in the results, Phoenix, indicated how Telefónica is aiming to continue apparent recent success in growing handset revenue (see above). While there are signs across the industry that consumers are holding on to handsets for longer periods between upgrades, Telefónica believes that providing attractive offers for consumers can generate profitable revenue, as well as having a positive impact on customer satisfaction and loyalty. To leverage this, Telefónica has trialled offering handset upgrades through a "three-click" app-based approach. This is said to be improving customer satisfaction while digitalising the distribution channels of operating businesses. Already active in five markets, four more are to be added in 2019, and the programme will be further expanded to digital hardware beyond handsets.
Regional performance: reasons to be cheerful
Álvarez-Pallete claimed that all regions of the business had contributed to improved organic performance in the Q2/H1 FY19 period. While this is true, there remain trouble spots within the larger geographic areas of Latin America, and local difficulties persist in the larger country markets of Europe.
Spain is continuing to see revenue growth, although only stumbling forward in Q2. While the quarter was the eighth consecutive period of improvement, the increase was marginal across the whole entity (0.3%), with the Consumer side seeing a decline compared to a year earlier. With business revenue flat, it was wholesale growth that dragged the division over the line to growth. Mitigating this relative weakness, Telefónica had forewarned that Q2 FY19 comparisons would be unfavourable due to lapping price increases a year earlier, and it expects performance to pick up again as FY19 progresses. The O2 brand is proving successful in Spain, although its lower pricing is contributing a dilutive effect to average revenue per user for Telefónica España.
Germany saw revenue growth, but this was accompanied by falling OIBDA as the cost of network upgrades and organisational restructuring rose. Reassuringly, the operating business' investment in improved network quality was highlighted as supporting its competitiveness, and the related financial pressure programme is expected to ease by the end of 2019. Refresh of the local O2 product portfolio, including value-add services such as O2 TV and O2 Cloud, are also said to be helping the operator compete in a "dynamic while rational market".
The UK continues to prove a reliable performer for the Group, with "solid" numbers bringing profitable growth, and the operating business managing to maintain low levels of contract churn. Beyond the sheen of the O2 brand, a key contributor was progress with the Smart Metering Implementation Programme (SMIP). Although detail on SMIP is not broken out, it is worth noting that all but 28,000 of O2 UK's 392,000 access net additions were M2M connections.
Brazil performed solidly with pay-TV and fibre making a growing contribution as part of the transformation programme at the increasingly converged operator. The mobile side of the business remains the main source of revenue, however. It was also noted that increasing digitalisation was supporting strong profitability in Brazil, with OIBDA margin approaching 41% at the end of H1 FY19.
Mexico continues to be a drain on the Group and on Hispanoamérica Norte as a division. Competitive intensity and local rulings that have meant spectrum commitments are recorded as an operating cost are depressing revenue at the operating business, and draining OIBDA heavily, despite some respite (on paper at least) offered by the change in accounting standards at Group level. Colombia, in contrasts, is becoming the region's rock, with growth in revenue and profit attributed to "a great commercial performance" and successful adoption of the "more for more" strategy that has proven successful for the Group in other converged markets.
Hispanoamérica Sur appears more stable, and saw hefty organic increases in revenue and OIBDA for Q2 (up 17.6% and 18.6%, respectively), with Argentina and Peru leading the charge, and the region as a whole reporting a "better quality" customer base with contract accesses on the rise. Chile is still struggling, with a shrinking base and strong regulatory headwinds, but revenue trends are said to be reviving with a focus on higher-end customers.
Revenue
Change (reported)
OIBDA
Change (reported)
Operating cash flow
Change (reported)
Telefónica Group, performance by unit, Q2 FY19

Sources: Telefónica and Telefónicawatch.

Notes: OIBDA excludes management and brand fees.

* HispAm Sur includes Argentina, Chile, Peru and Uruguay.

** HispAm Norte includes Colombia, Mexico, Venezuela, Central America and Ecuador.

Group consolidated results deconsolidate T. Nicaragua since 1 May 2019, Telefónica Guatemala's results since 1 January 2019 and Antares' results since 1 February 2019.

Total

€12,142m

-

€4,438m

4.7%

€2,607m

45.1%

España

€3,175m

0.3%

€1,322m

3.0%

€887m

4.2%

Deutschland

€1,785m

1.6%

€578m

20.7%

€335m

33.4%

UK

€1,720m

5.0%

€548m

21.8%

€324m

-191.5%

Brasil

€2,467m

-2.2%

€1,001m

-21.5%

€463m

-39.9%

HispAm Sur*

€1,743m

-3.1%

€495m

-2.4%

€244m

19.2%

HispAm Norte**

€1,014m

-1.3%

€261m

48.3%

€155m

138.6%

Other companies, eliminations

€238m

1.6%

€232m

241.8%

€199m