Cinco Días report claims private equity firm Macquarie will take over sections of legacy infrastructure from Spanish incumbent, boosting its network assets in the country.
Telefónica's focus remains on hitting a 2025 target for completing its fibre network.
While Macquarie comes in, KKR exits Telxius as Telefónica and Pontegadea raise holdings.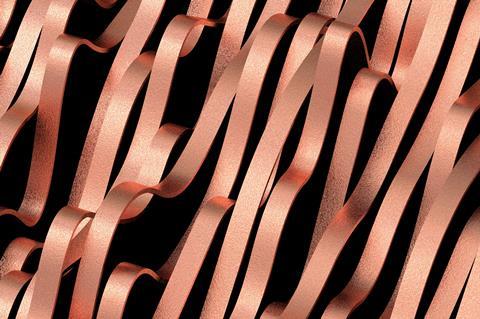 Telefónica Group is continuing steps to tidy up ownership of its infrastructure assets and prepare for a post‑copper world. Recent reports suggest its copper network in Spain may be heading into private equity hands, while the Group has rebuilt its control of the Telxius infrastructure business citing the future value of the business's subsea cable interests.
Reports in Spain stated that Telefónica España has agreed to sell a swathe of copper network assets to Australian finance group Macquarie in a €200m transaction.
The nature of the deal is not clear, with neither Telefónica nor the supposed buyer commenting on reports officially. There is no indication where the copper infrastructure is located, or the degree to which it carries traffic. Newspaper Cinco Diás indicated that Macquarie intends to replace the copper with new fibre infrastructure.
Telefónica's full‑fibre footprint passes 26.5 million premises, with about 30% penetration on its network. Through Telefónica and rival operators, more than 75% of the Spanish population is already passed by a fibre network. However, Telefónica still had 1.9 million broadband accesses in Spain enabled by copper‑based technology at the end of September 2021, and it is unclear how many of its 8.4 million fixed‑line voice connections are delivered over copper, limiting the operator's ability to shutter legacy services — a key goal of the operating business (see below).
Macquarie's rumoured fibre plans suggest the assets covered by the deal may be located in remote areas where Telefónica is yet to complete its commercial rollout and there is no existing competition, although Telefónica disposing of its network could also raise issues linked to the delivery of access under its universal service obligations.
Full speed ahead?
Telefónica cannot cease copper services until more than 25% of exchange users are on alternative services, and a notice period is completed, which is particularly onerous for wholesale services. To rectify this, Spanish regulator Comisión Nacional de los Mercados y la Competencia (CNMC) proposed that the notice period for ending provision of wholesale unbundled copper in fibre‑enabled exchanges be reduced from five years to two, enabling Telefónica to accelerate its shutdown — a change approved towards the end of 2021 (Telefónicawatch, #159). It may be that, with the mooted Macquarie deal, Telefónica is aiming to divest itself of responsibility for delivering wholesale copper services more quickly.
Even with current restrictions, the closure of the Telefónica copper network is gathering pace, with 1,000 copper exchanges closed in 2021, out of a total of 8,500. Telefónica anticipates the closure of all copper plants by the end of 2025.
Macquarie already has an interest in Spain's communications networks. In late‑2019, working alongside Aberdeen Standard Investors, it acquired a fibre network passing close to one million premises from altnet MÁSMÓVIL (Telefónicawatch, #144). Operating as Onivia, the network now offers neutral wholesale bitstream access to Spanish service providers. The reported acquisition from Telefónica is apparently separate from the fibre venture, and it is not clear whether the two assets could be merged.
The value of the copper in the ground across telecoms networks is believed to be considerable. Currently, the value of a tonne of copper is approaching $10,000 (€8,744) and, over the past five years, has rarely dropped below $5,000. Telefónica has stated that since 2016 it has recycled 65,000 tonnes of copper. However, while telcos may have a significant haul of buried treasure, extracting the copper wire and reconfiguring it as a saleable asset may present an expensive challenge.
End is nigh for payphones too
Telefónica is said to be planning the gradual removal of the remaining public payphones in Spain as its obligations to ensure availability of booths is eased by the country's authorities. An update to Spain's General Telecommunications Law is expected to make its way through the county's parliament in early‑2022 with a focus on ensuring universal access to next‑generation technologies for the country, and an easing of service obligations linked to legacy services such as payphones and directories.
KKR exits Telxius as Telefónica buys back interest
Telefónica and partner Pontegadea are to acquire the 40% stake in infrastructure business Telxius Telecom held by KKR for €215.7m. The pair will own all shares in the infrastructure business, which principally comprises subsea cable assets following the sale of the Telxius tower unit to American Tower in early‑2021 for €7.7bn (Telefónicawatch, #150).
Currently, ownership of the Telxius business is split between KKR with 40% and Pontel Participaciones with 60%. In turn, Pontel is jointly owned by Telefónica, with an 83.35% stake, and Pontegadea (the holding company for the wealth of Zara founder Amancio Ortega) with 16.65%, which gives Telefónica a 50.01% indirect stake in Telxius. The two partners in Pontel appear to be taking half of the KKR stake each, with Telefónica now claiming a 70% interest in Telxius against Pontegadea's 30%.
KKR acquired its initial stake in Telxius for €1.3bn in 2017 when the unit, as a Telefónica subsidiary, owned and managed about 16,000 towers across the operator's footprint — a figure that had roughly doubled by the time of the tower unit sale in 2021 through new builds and acquisition of more Telefónica assets in Brazil and Germany (Telefónicawatch, #139 and #144).
Strategic value of subsea cables talked up, as valuation comes down
It has been anticipated for some time that, as the only meaningfully valuable assets within Telxius, the subsea cable business would be monetised in a similar way to the towers business (Telefónicawatch, #153 and passim). However, despite some press rumours, serious buyers have not yet been identified publicly, and the latest ownership changes may indicate that finding a buyer that could match Telefónica's valuation in a timeframe acceptable to KKR has proven impossible.
The deal with KKR values Telxius at €539.4m — a strikingly low sum when considered alongside media speculation around the time that outside bids for the business were being invited in 2021, which put a €2bn price tag on the business.
With the announcement of the deal, the remaining two owners of the business reaffirmed a commitment to the submarine business, highlighting its strategic value in the evolution of a global digital economy.

Neal Doran is a Senior Analyst for TelcoTitans. Neal's industry knowledge and experience as a telecoms analyst and writer spans three decades, and he has been a key part of TelcoTitan's Editorial team since 2001.