Telefónica-led platform, based on Hyperledger Fabric, explores practicalities of implementing production-ready services.
Academic papers of little use in determining strength of telco business case.
More blockchain work needed in Telefónica's collaboration with GSM Association to develop production-ready wholesale roaming service.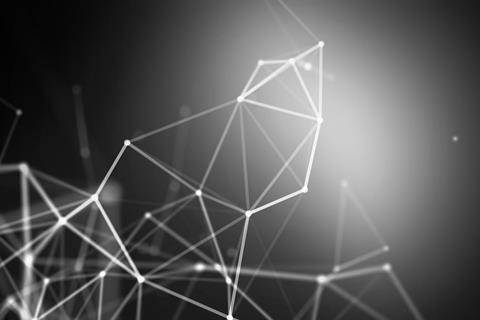 Alfonso de la Rocha, Technological Blockchain Expert at Telefónica's Blockchain Competence Centre, flagged the importance of TrustOS as a 'real‑world' environment in which to evaluate blockchain performance.
Launched by Telefónica in November 2019, and based on Hyperledger Fabric (HF), TrustOS is pitched as an abstraction layer for distributed ledger technology (DLT) networks (Telefónicawatch, #140 and passim). The aim is that enterprises, with just some knowledge of web development, can build HF‑ or DLT‑based apps.
From a telco perspective, it is important to understand the optimum amount of network resources needed to support blockchain use‑cases without expensive over-provisioning. It is here where de la Rocha has high expectations for TrustOS. As part of the performance evaluation process, the platform is tasked with identifying technical wrinkles and ironing them out through modifications and further testing.
"We wanted to find out where the blockchain bottlenecks were and establish how much it would cost to have a Hyperledger Fabric network in production. We read up on existing academic research, but, although the papers were great, they had a problem. They focused on isolated environments with specific use‑cases [and assumed] unlimited hardware. We wanted to focus on real environments and how Hyperledger Fabric behaved when there were hardware limitations. We needed to fine‑tune our HF production system with real users and legacy systems, and to work out how much it would cost. We didn't want to assume unlimited hardware in our cost model. "

— de la Rocha.
Fiendishly complex
Speaking on a Meetup webinar on telco deployment of Hyperledger Fabric, de la Rocha identified a slew of technical difficulties that Telefónica ran into before setting up TrustOS. "Proof of concept looked fine", he ruefully noted, "but when we went into production with real users, things started to break".
A particular annoyance for de la Rocha — and a common HF chaincode hiccup — was 'MVCC conflict error' when running high loads. An MVCC (multi‑version concurrency control) conflict error happens when overlapping transactions create a conflict that can only be resolved by killing one of the two transactions.
"We didn't know what was happening under the hoof with high loads. This was why we jumped in and started our own performance evaluation with Hyperledger Fabric. "

— de la Rocha.
TrustOS is not yet production-ready, but de la Rocha insisted this will happen "soon" on the back of "step‑by-step advances" made by the HF‑based platform.
In Ocyan we trust
In January 2020, Telefónica and Wayra, the Spanish Group's startup accelerator unit, revealed they had signed up UK‑based cloud and blockchain firm Ocyan to provide the infrastructure layer for TrustOS. At the same time, venture capital investor QVentures and Wayra UK took part in a pre‑seed investment round for Ocyan, which emerged from the 2019 AI & Blockchain Accelerator organised by Wayra UK in collaboration with the University of Edinburgh. Wayra said the deal with Ocyan, which is now active in Germany, Italy, Spain, and the UK, will enable Telefónica to "deploy a blockchain solution in any cloud or data centre provider, for any underlying blockchain protocol, in a very agile and scalable way".
TrustOS currently offers four modules or application programming interfaces (API) — ID API, Settlement API, Token API, and Track API — and the intention is to add more APIs and applications for identity, the Internet of Things, settlements, tokenisation, tracing and tracking, and other future uses.
GSMA collaboration still some way to go
Separately, Andreas Sommerwerk, Service Design Lead in the Blockchain Group at Telekom Innovation Laboratories (T‑Labs), Deutsche Telekom's (DT) research and development unit, and co‑speaker with de la Rocha on the Hyperledger Fabric webinar, gave an update on progress made by the GSMA Blockchain Working Group in developing a wholesale roaming service.
In February 2020, the wholesale divisions of Telefónica, DT, Orange, and T‑Mobile US said they had created what they claimed was the first inter-operator blockchain network (Telefónicawatch, #141).
Although this might have been technically true, Sommerwerk emphasised that there was still a lot of work to be done before a full, end‑to‑end wholesale roaming product was ready. For this to happen, three stages of a wholesale roaming service need to fall under the blockchain umbrella: creating and signing off in contracts; tracking volumes; and settling payments.
The operators' February 2020 showcase was a proof‑of‑concept, limited to digitising and automating the creation of inter-operator roaming contracts, aided by customer authentication capabilities provided by Hyperledger Fabric infrastructure. This type of work is typically done on paper contracts and then sent by the post.
"Settlements is the next step, as volume tracking is probably the hardest thing to do", said Sommerwerk. "This not only because of sheer data volume, but also due to complexity caused by different data formats", he added.
Other operators involved in the GSMA Blockchain Working Group, aside from the 'gang of four' that showcased inter-operator blockchain capabilities, comprise: Hutchison Telecom; KT; Turkcell; Verizon Communications; and Vodafone Roaming Services.
CBAN and GSMA: two links in the chain
The GSMA Blockchain Working Group is not the only blockchain-based settlement horse backed by Telefónica.
Formally launched in January 2020, the Communications Business Automation Network (CBAN) consortium — which includes Telefónica as a member — is similarly focused on automating settlement procedures, based on DLT, with the aim of fostering faster time-to-revenue in a "trusted environment". It is an offshoot of the TW Global Leaders' Forum. In an attempt to prevent industry fragmentation, CBAN and the GSMA recently agreed a partnership to collaborate on each other's blockchain settlement initiatives.
"Our goal is to develop definitions for settlement for any type of traffic that is traded and needs to be settled between providers, whereas GSMA focuses more on the world of mobile roaming", said Louisa Gregory, CBAN's Chief Executive. "I don't think we're necessarily in conflict with each other. We have a desire to work together and make sure that whatever solution we bring will meet the needs of industry", she added.
Telefónica in the Clear
In February 2020, news emerged that Telefónica Innovation Ventures had participated in a Series‑A investment round in Clear Blockchain Technologies, which raised $13m (€12m). The round was led by Eight Roads. Other participants were DT's Telekom Innovation Pool, HKT, and Singtel Innov8.
Clear leverages blockchain technology to enable high-volume business-to-business transactions, particularly targeting cross-border payments in the telecoms industry. Chief Executive Gal Hochberg said the system "creates interactions in ways that are auditable, cryptographically secure", and "ensures that both sides are synced and seeing the same information".
The vendor previously indicated that its platform was being used by some members of GSMA Blockchain Working Group as the basis for testing out settlement automation.