Despite earlier objections to Vodafone's Unitymedia purchase, O2 is now providing its rival with support for the deal via a wholesale access agreement for fixed-line services that is hoped to allay EU anti-trust concerns.
Gaining access to ultrafast fixed connectivity should bolster O2's ability to follow through with a wider digital services portfolio, including pay-TV services.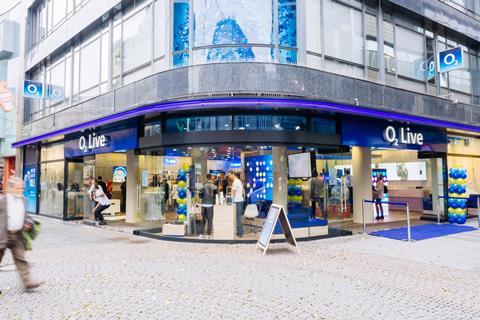 Telefónica Deutschland (O2 Germany) agreed a potential deal with Vodafone that would enable the operating business to secure wholesale access to its rival's near-nationwide ultrafast-capable fixed-line network.
The arrangement would enable O2 to offer up-to-300Mbps fixed-line converged services (voice, broadband, and pay-TV), but is subject to completion of Vodafone's acquisition of domestic cableco Unitymedia from Liberty Global. Vodafone is hoping that by agreeing to provide O2 with infrastructure access it will assuage competition authority concerns regarding the deal, and minimise the risk of mandatory wholesale access terms being attached to the acquisition.
O2 already has wholesale access agreements in place with incumbent Deutsche Telekom (DT), but was at pains to note that the new arrangement would be complementary, and focus on ultrafast connectivity.
Vodafone Group agreed to buy Unitymedia, the German subsidiary of Liberty Global, as part of a wider European acquisition that will entail Vodafone acquiring Liberty assets across Central and Eastern Europe for €18.4bn. The deal was referred to the European Commission competition watchdogs in 2018, with Telefónica joining Deutsche Telekom in objecting to the plans for Germany at the time.
Arrangement to boost O2 firepower, but is not unfettered
It is worth noting that the proposed arrangement initially caps the maximum speed O2 could offer customers at 300Mbps, rather than enabling it to exploit the full potential of the 1Gbps infrastructure to be controlled by Vodafone. While not referenced by Telefónica in its announcement of the agreement, there were reports suggesting that plans to upgrade this cap to 1Gbps by 2022.
The opportunity to secure favourable wholesale terms is timely for the Telefónica operating business as it rounds out its commercial proposition as a digital services provider. O2 is attempting once again to develop an over-the-top pay-TV offering in the country (see separate report), and more robust fixed-line services will underpin its ability to grow the product.
O2 Germany has until relatively recently maintained a strategy principally based on being a pure-play mobile operator, with fixed-line services a modest sideline. Deprioritising saw O2's market share in the fixed services sector fall from 14% in 2006 to around 6% in 2018.
DT unhappy with plans, Liberty delighted
Deutsche Telekom was critical of the arrangement between its two local competitors, describing the wholesale deal as an attempt by Vodafone to distract from competition concerns linked to its Liberty Global deal. The incumbent warned that the deal carries the risk of stultifying wider investment in German communications infrastructure.
"The proposal by Vodafone is apparently an attempt to rescue a merger that raises major concerns in the European Commission. "

– DT statement.
Vodafone's deal partner Liberty Global was altogether more cheerful on the likely outcome of the link-up with Telefónica. Mike Fries, Chief Executive of the global cableco, described it as a "huge win" for the German market, and expressed optimism that it would accelerate the ultimate clearance of Liberty's deal with Vodafone.
"It's clear and comprehensive. It addresses definitively any concerns that may have existed around broadband competition… Vodafone squarely focused on upgrading the entire footprint, providing access to a third-party who can also take advantage of that, seems like a really positive win-win."

– Fries.