O2 Germany is resetting its commercial video offering through a partnership with Waipu.tv that more closely resembles a conventional pay-TV product.
Latest app-based service adopts a similar technological approach to earlier attempts to break into the market, but with beefed-up content and accessibility.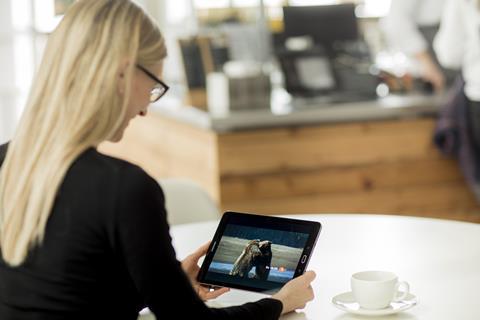 Telefónica Deutschland (O2 Germany) unveiled O2 TV, a new over-the-top (OTT) television service delivered in partnership with Waipu.tv.
The new offering, with pricing starting at €5 per-month, will enable customers to stream from a range of 100+ channels on up to four devices. Around 70 of the available channels are in high definition. As well as live programming, the service incorporates on-demand content.
The operator noted that no additional equipment such as a set-top box, satellite dish, or cable connection is necessary to access the service, although a dongle such as Google's Chromecast or Amazon's Fire TV is required to cast the content to television sets.
The basic, €5-per-month service offers two-screen access, 25 hours' recording time. It does not include access when travelling abroad. The cost of the top-level O2 TV L service, which includes 100 hours of storage, access on four screens, and European Union roaming, is reduced from €10 to €5 per-month on some O2 mobile and broadband tariffs. O2 TV can be cancelled with one month's notice.
O2 TV will continue to be accessible by O2 customers when they have reached their contracts' mobile data cap. It is not clear whether content is zero-rated at all times, or if use of the service will initially add to end-users' data consumption.
The promotion of O2 TV fits with a converged services approach at the operating business, with minimal focus on the means of connectivity, whether fixed or mobile, but instead on the ubiquitous accessibility of the service.
Waipu.tv, owned by Exaring AG, has been offering multi-screen IPTV services since 2016, focusing on smartphones (rather than television sets) as the primary access point.
O2 is also promoting a three-month free trial of the Sky Entertainment Ticket, which provides access to additional premium content, as part of the O2 TV launch. Access to Sky Ticket services, which can include general entertainment and live sport options, typically cost between €10 and €30 per-month for O2 customers.
Second coming of O2 TV
The launch of O2 TV in Germany follows tentative steps into the area through a similar collaboration with Burda (Telefónicawatch, #107).
The Burda service offered 50-70 OTT channels streamed to mobile devices, but with an app available for casting to a main television set. However, Telefónica chose not to renew its initial two-year partnership with the provider, and ceased promotion of O2 TV Video, the Burda-backed service, in mid-2018.