A new commercial arrangement with current MVNO landlord O2 Germany should enable the United Internet mobile player to forge ahead with plans for a 5G network.
O2 aims to use the "significant proceeds" of the contract to accelerate its network expansion.
Described neutrally as a reset of their relationship, contrasting spin on the deal suggests relations will remain contractual rather than cordial.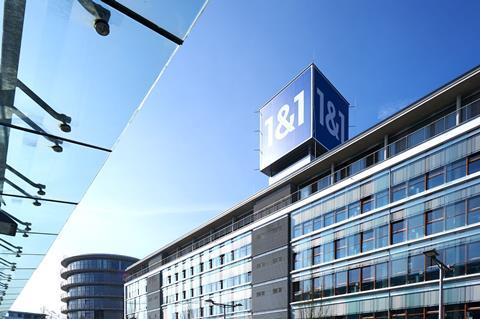 Telefónica Deutschland (O2 Germany) and United Internet-owned operator 1&1 Drillisch declared the signing of a new National Roaming Agreement (NRA), and associated revisions to the structure of the existing multibit access mobile virtual network operator (MBA MVNO) agreement signed by the pair at the time of O2 Germany's acquisition of rival E-Plus in 2014.
Consensus on the NRA had been flagged earlier in the year (Telefónicawatch, #151), but the signing of the formal agreement marked the end of a period of skirmishing between the two operators on the terms of their broader working relationship, seemingly brokered by the European Commission (EC).
The new deal is described as putting the existing relationship between the two operators "on a new contractual basis" with O2 Germany heralding the contract as an opportunity to accelerate its network expansion plans with confidence, and predicting faster returns for its rural network investment. Meanwhile 1&1 Drillisch declared it an important milestone on its path to becoming Germany's fourth mobile network operator as it drives on with its plans to launch its own 5G service.
Roaming, roaming, roaming…
The initial NRA covers five years, with opportunities for two further extensions. The start of the agreement, and associated wholesale pricing, has been backdated to 1 July 2020. It lasts until mid-2025, but 1&1 Drillisch will have the opportunity to extend the deal until mid-2029, with the option of a further five year extension after that. The setting of prices for the first renewal are "determined by specific rules" already agreed between the parties, according to Drillisch, while the second extension will see O2 Germany obliged to offer "non-discriminatory" prices.
The NRA pricing structures are based on the same commercial terms as the MBA MVNO contract. This structure combines set unit prices from O2 Germany with volume commitments from 1&1 Drillisch. It is possible for 1&1 Drillisch to flex the volume commitments up or down at several points in the year within agreed and defined limits. There is also a price review mechanism that can be triggered by 1&1 Drillisch annually.
O2 Germany said that the roaming agreement provides 2G/3G/4G network coverage to 1&1 Drillisch, although curiously its counterpart made no reference to 3G.
Drillisch secures the foundations for its 5G launch
Although the NRA contract has been signed, it will only come into effect when 1&1 Drillisch launches its own 5G mobile network. This remains under construction, and hopes of a launch have long been dependent on securing a national roaming partner.
When the new 5G network does launch, all new and migrated 1&1 Drillisch customers will lose access to the O2 Germany 5G currently available under the MVNO deal, but will still have access to O2 Germany's other networks when roaming.
From the beginning of 2026 there will also be restrictions on 1&1 Drillisch customer access to the O2 Germany 4G network in certain defined urban areas. In these areas, O2 Germany will apparently still be obliged to provide a minimum 50Mbps connection under the NRA.
A marriage of convenience
In what could almost be framed as a display of passive-aggression by both sides, the final agreement was marked by separate press releases, rather than the type of joint statement that would be more typical for the confirmation of a renewed commercial partnership. The two statements also drew out different aspects of the agreement, while simultaneously highlighting a commitment to reveal no further details of the new pact.
With little fanfare, O2 Germany expressed satisfaction with the clarity and investment opportunity the "significant proceeds" of the deal will provide, while concluding that the new arrangements would make no difference to its full year or mid-term guidance.
1&1 Drillisch went into more detail on the perceived benefits of the renegotiation. Although O2 Germany notably omitted any reference to the European authorities in its announcement, 1&1 Drillisch was quick to emphasise the "instrumental" role played by the EC through its monitoring of O2 Germany's post-merger commitments.
The emerging challenger also highlighted that under the new terms both the NRA and MBA MVNO contracts will feature annual price decreases. It added that the agreed prices are lower than those currently charged by O2 Germany. With the contract backdated to mid-2020, this suggests the alternative communications provider should be entitled to a rebate on recent bills.
1&1 Drillisch has in recent years objected to the prices charged by O2 Germany for wholesale access to its network, largely without success (Telefónicawatch, #138, #143, and #147). Although both parties acknowledged that all ongoing current appeals will be withdrawn as a result of the new agreement, 1&1 Drillisch was keen to stress that it will retain the right to submit reviews of future pricing should it consider it is being overcharged.
With that slight sabre-rattle, 1&1 Drillisch said it looked forward to the day it will become a full network competitor in the German market, while O2 Germany appeared to be looking forward to a less contentious future built on a more conventional roaming arrangement with its troublesome tenant.

Neal Doran is a Senior Analyst for TelcoTitans. Neal's industry knowledge and experience as a telecoms analyst and writer spans three decades, and he has been a key part of TelcoTitan's Editorial team since 2001.